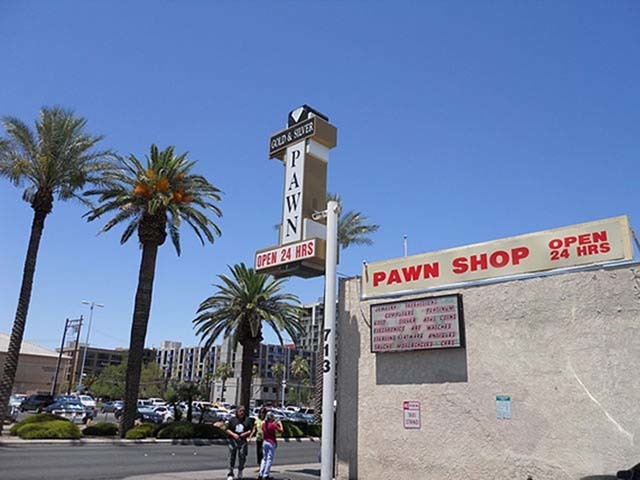 It's the Bellagio Fountains vs. the Gold and Silver Pawn Shop in a battle royale for best local attraction here in Las Vegas.
Recently the Bellagio Fountains received the Traveler's Choice award from the popular travel site Tripadvisor.com ranking it as one of the best local attractions. The Bellagio Fountains has a staggering 17,981 Tripadvisor reviews and has been heralded as one of the the best landmarks nationwide. Comments range from "Breathtaking," to "Amazing dancing fountains," or "Essential Vegas."
One couple who stayed at Bellagio said, "Even when checking these out from ground level spectators were staring with the biggest smiles on their faces, they take your breath away, one of the wonderful things we will never forget."
Even with that kind of fan-power, it is still not No. 1. Battlefield Vegas tops the list out of 541 attractions on the site.
One reviewer commented on Battlefield, "Ok, anyone who rates this less than 5 stars must have fallen out of the Humvee and hit their head. I'd give it 10 stars if I could. I have been to Vegas probably 20 times and have done many of the touristy things: helicopter rides, Big Dig, Exotics Racing, all the shows, etc. This tops them all!"
Dig This is No. 2 on Tripadvisor. One reviewer calls it, "Tonka Toys for grown ups!" Other attractions that made the list were shows such as Jersey Boys, Elton John's Million Dollar Piano and Celine Dion. Red Rock Canyon and Hoover Dam were listed as popular landmarks. Gun ranges, luxury car driving and wedding chapels filled out the rest of the Top 50.
But after a month of voting, USA Today has listed Gold and Silver Pawn Shop as the "Best Las Vegas Sight" on their 10Best.com's Readers' Choice contest. Gold and Silver Pawn may only have 881 reviews on Tripadvisor, but the line winding down the block is a fair indicator of its popularity. Some are not so pleased. A blog, Vitalvegas referred to it as the "WTF" moment of the day.
Some are not as impressed with the pawn shop in person, but those who like the store or watch the show voice their unwavering support in the comment feed. One person posted, "Okay so I admit it, we like to watch Pawn Stars so we decided we would stop on a trip through Las Vegas. It is an event. Of course you have to stop by if you're in Vegas with some time to spare. It's Americana Kitsch."
It's hard to choose one out of all the attractions to reign above them all. Whether you are a local or just visiting, there is a lot to see, do and experience here in Las Vegas.
Contact Kayla Heffner at kheffner@reviewjournal.com. Follow Kayla on Twitter @KaylaHeffner1.