Bundy brothers, three others refuse to enter pleas in Bunkerville standoff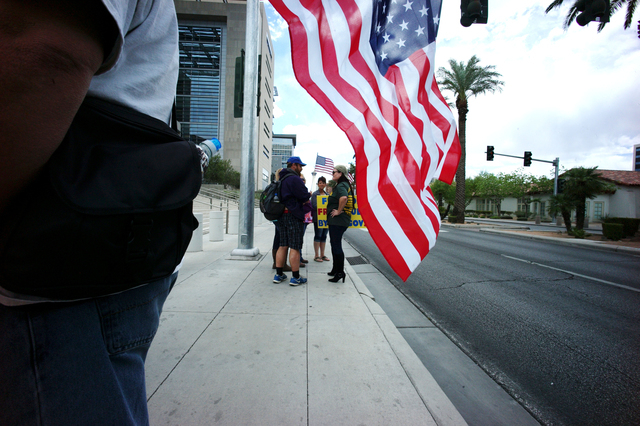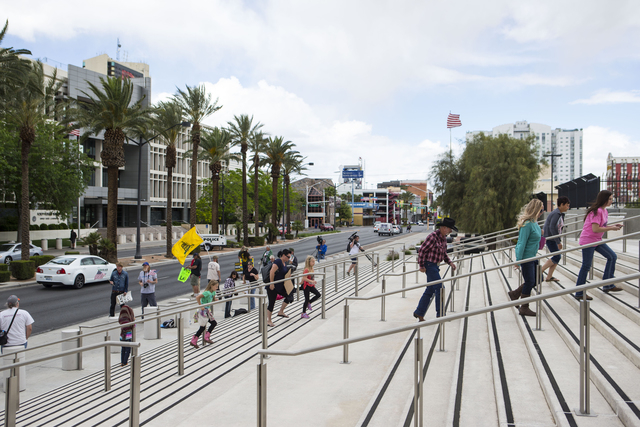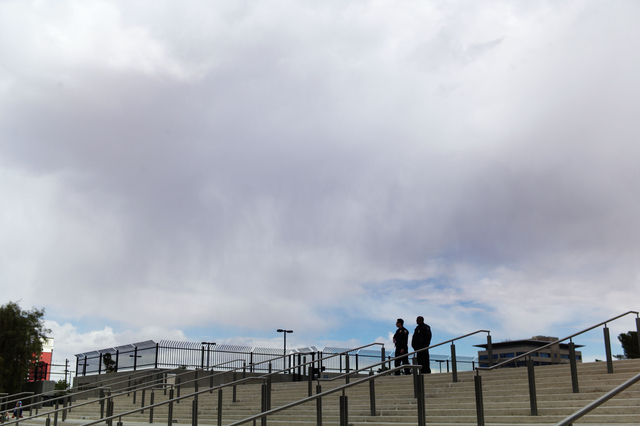 With a crowd of emotional supporters looking on, two of Cliven Bundy's sons and three other defendants refused to enter pleas Friday to federal charges stemming from the 2014 armed standoff with law enforcement near the Bundy family ranch at Bunkerville.
U.S. Magistrate Judge George Foley Jr. entered not guilty pleas on their behalf to an array of felony counts for all five defendants, including brothers Ammon Bundy, 40, and Ryan Bundy, 43.
The Bundys and defendants Ryan Payne, 32, Brian Cavalier, 44, and Blaine Cooper, 36, had been transported by U.S. marshals to Las Vegas from Portland, Ore., where they also face federal charges in the 41-day armed takeover of the Malheur National Wildlife Refuge in eastern Oregon earlier this year.
Authorities consider all five to be key players in both confrontations. Cavalier and Cooper are also Bundy family bodyguards. The five are the last of 19 defendants indicted here in the April 12, 2014, Bunkerville showdown to appear in court in Las Vegas.
Last month, Cliven Bundy, 69, also refused to enter a plea and was ordered held without bail.
Before the arraignments more than two-dozen people, some carrying signs and flags, gathered on the steps of the federal court building to protest the jailing of the Bundy patriarch and the other defendants.
Among those on hand was Assemblywoman Michele Fiore, R-Las Vegas, who has publicly backed the Bundy family.
She accused federal authorities of "governing by gunpoint for an unpaid bill," a reference to the Bundy family's longtime battle with the Bureau of Land Management over unpaid cattle grazing fees.
"We really need to get these patriots released," she said. "We want to make sure our patriots know we stand with them."
Ammon Bundy, the alleged leader of the Oregon takeover, told Foley in court that he has been mistreated by jailers since arriving in Las Vegas earlier in the week, including not being fed and being handcuffed for 23 hours in one stretch.
"I don't see how we are being treated as innocent in any way," he said.
Before his case was called, his Oregon defense lawyer, Mike Arnold, was ordered to leave the courtroom after he was observed using his cellphone in the gallery. Security officers had warned people ahead of time that they risked being removed if caught using a phone.
Ryan Bundy said he wanted to represent himself, and Foley ordered a hearing next week to decide whether to allow him to do it.
Foley also set detention hearings for both brothers on Wednesday. He ordered Payne, Cavalier and Cooper detained as flight risks and threats to the community.
The three-hour arraignment was unusually long because one of the defendants asked for the 64-page indictment to be read in court. That took more than 90 minutes.
At the close of the hearing, as the five defendants were being led away in chains and shackles, family members in the courtroom repeatedly shouted, "We love you, we love you."
Two other Bundy sons, Melvin and David, were among the 19 people charged in a 16-count federal indictment in Las Vegas last month in connection with the Bunkerville confrontation. They are being held without bail.
The charges in the indictment include, conspiracy, obstruction, extortion and assault on a federal officer.
Contact Jeff German at jgerman@reviewjournal.com or 702-380-8135. Find @JGermanRJ on Twitter.
RELATED
Bundy brothers, 3 others due in Nevada in 2014 standoff case
Lawyer asks for Cliven Bundy's release, calls him 'political prisoner'
Judge sets September trial in Oregon standoff case
Papers show BLM made tactical errors in 2014 Bunkerville cattle roundup