Prosecutors request start date of June 5 for second Bunkerville standoff trial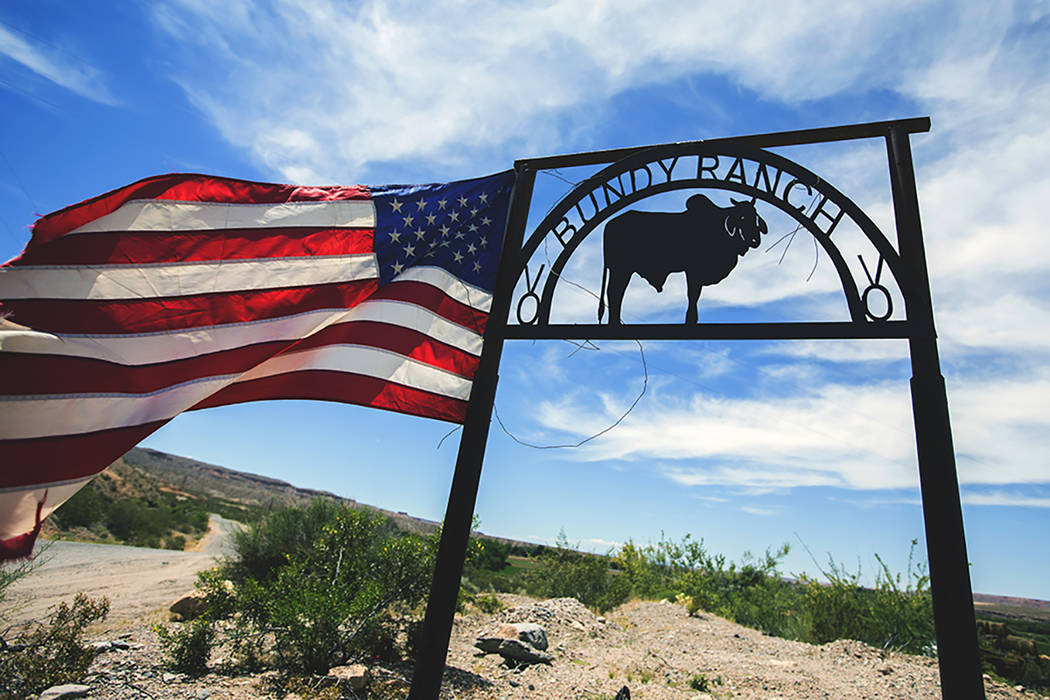 Federal prosecutors have asked for a start date of June 5 or later in the trial against cattle rancher Cliven Bundy and four other men accused of leading an armed assault on law enforcement officers in 2014.
Closing arguments are expected this week in the trial against the first six defendants charged in the armed standoff in Bunkerville, which occurred after Bureau of Land Management agents tried to carry out an operation to impound Bundy's cattle from public lands. The trial against the second group of defendants, whom prosecutors have identified as the "leaders" of the standoff, was originally scheduled to open 30 days after the verdict in the first trial.
"Given the number of charges involved in Trial 2, the government anticipates calling approximately 60 witnesses – far more than the approximately 35 called to date in Trial 1, which began February 6, 2017, and which has, to date, spanned nearly two months," Acting U.S. Attorney Steven Myhre, the lead prosecutor on the Bunkerville case, wrote in a motion filed late last week.
The people standing trial in Trial 1 are charged as gunmen. Prosecutors consider them the least culpable of the 17 men they eventually plan to try on charges that they conspired to block the federal government from carrying out a court order to impound Bundy's cows.
Myhre wrote that because prosecutors "have been immersed in the prosecution of Trial 1, the prosecution team has not, at this point, had the opportunity to make final decisions on its list of witnesses for Trial 2."
The filing is likely to enrage some of the defendants in the second trial, including the rancher's son Ryan Bundy, who has suggested in previous court filings that he has been denied his right to a speedy trial since his indictment in February 2016.
In the motion filed Thursday, Myhre said he had not contacted counsel for the defendants in the second trial, "based on defendants' past refusals to meet and confer in a meaningful way on pretrial matters, and the nature and tenor of some of the pretrial filings of some of the Trial 2 defendants."
Contact Jenny Wilson at jenwilson@reviewjournal.com or 702-384-8710. Follow @jennydwilson on Twitter.
Previous coverage
See Full coverage of the feud between the Bundy family and the BLM