Businessman dies, served Carter, Clinton administrations
December 30, 2010 - 12:00 am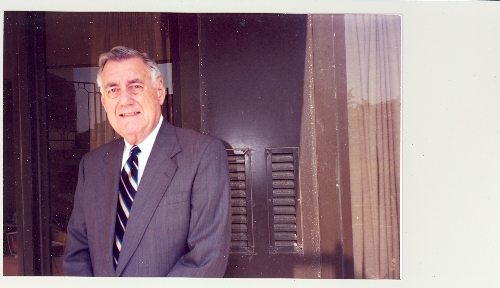 MIAMI — Vernon Weaver, 88, an Arkansas businessman who served in both the Carter and Clinton administrations, died Tuesday at a hospital in Miami .
Weaver, who in recent years lived in Bal Harbor, Fla., was chairman of the Small Business Administration under President Jimmy Carter from 1977 to 1981 and was U.S. ambassador to the European Union in Brussels from 1996 to 2000 under President Bill Clinton.
Between and since his presidential appointments, Weaver was assistant to the chairman at Stephens Inc. in Little Rock.
Clinton on Wednesday described Weaver as a friend who served the nation well.
"Vernon Weaver was my friend for almost 35 years, and he did a fine job for America in Brussels and, before that, as administrator of the Small Business Administration under President Carter," the former president said in a statement. "I'm grateful for his service and friendship, and I'll miss him."
A memorial service will be next month at the U.S. Naval Academy in Annapolis, Md., where Weaver graduated in 1947.
Survivors include his wife, Joyce, and three daughters, Valerie, Daphne and Vanessa.
After serving as an officer in the U.S. Navy in Cuba and at the Pentagon, Weaver went to work at Union Life Insurance Co. in Little Rock, Ark., where he rose to president and CEO. He left to join the Carter administration.
Weaver and Jack Stephens, chairman of Stephens Inc. until his death in 2005, were roommates at the Naval Academy and were lifelong friends. Until his death, Weaver continued his work at Stephens Inc. under Warren Stephens.
"In the last 12 years Vernon has been instrumental in our lobbying efforts in Washington," Warren Stephens wrote in a note to employees. "I always say 'no one is irreplaceable' but in Vernon's case, I think I am wrong.
"He was a great friend to our family and this firm. He served his country honorably and with great distinction. He will be missed."