Clinton, Obama take to Nevada airwaves with ads on Spanish-language networks
January 16, 2008 - 10:00 pm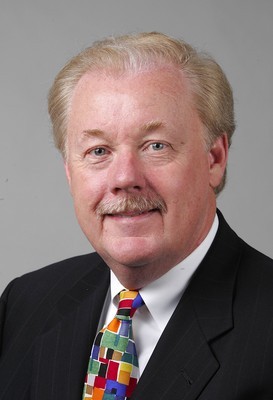 In both candidates' first-ever Spanish-language television efforts, Democratic presidential contenders Hillary Clinton and Barack Obama began airing ads on Spanish-language networks in Nevada on Tuesday.
Clinton's 30-second ad is titled "La voz de los que no tienen voz" — "The voice of the voiceless."
In it, a voice-over says, "We, the Latinos of Nevada, want to have a better life for our families. … Hillary has said 'Enough is enough' to the anti-Hispanic demagoguery."
The ad says, "Hillary is the voice of those without a voice."
Obama is airing two Spanish ads. In the first, a 60-second spot called "Hope," a voice asks, "Do you remember the dream that brought you or your parents to this country?"
Obama then says, with subtitles, "Hope — hope is what led me here today. With a father from Kenya, a mother from Kansas and a story that could only happen in the United States of America."
The second is called "Something is Happening" and is 30 seconds long. It describes "a surging tide for change" and features footage of Obama chanting with a crowd, "Sí, se puede" — "yes, we can."
In other caucus-related news, two legislators have endorsed Obama. Assemblyman Mo Denis and state Sen. Mike Schneider, both D-Las Vegas, announced their support for the Illinois senator on Tuesday. Denis, who is Hispanic, previously supported New Mexico Gov. Bill Richardson, who dropped out of the race last week.
Also endorsing Obama was Jack Carter, a son of former President Carter who lives in Las Vegas and ran a failed race for U.S. Senate against Sen. John Ensign, R-Nev., in 2006.
And on the Republican side, Assembly Minority Leader Heidi Gansert, R-Reno, has endorsed Mitt Romney. Romney on Tuesday won the Michigan Republican primary. His wife, Ann Romney, campaigns in Nevada today.
Contact reporter Molly Ball at mball@reviewjournal.com or (702) 387-2919.