College program gets gift
August 19, 2008 - 9:00 pm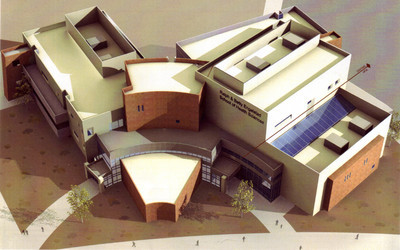 Not long ago, Sara Morrison-Soncini, a respiratory therapy student at the College of Southern Nevada, pleaded with government officials not to cut her school's budget.
"It was devastating," she said.
Things changed Monday when the college announced its largest donation ever, $8.2 million from the Engelstad Family Foundation.
The money will be used to expand and strengthen the college's cardiorespiratory sciences program.
"It'll give us the opportunity to work with more updated equipment," said Morrison-Soncini, 25.
The announcement comes as officials prepare to start classes next week. It also comes at a difficult time for higher education in Nevada, which has schools enduring budget cuts and bracing for more.
Previously, the largest donation to CSN was $2.2 million, made in 1999 from the estate of Donald F. Stone.
The newest donation comes from a foundation that honors Ralph Engelstad, the late owner of the Imperial Palace hotel and casino. He died of lung cancer in 2002. The foundation has made a point of supporting education and health causes. In 2006, it donated $15 million to the Nevada Cancer Institute.
Kris McGarry, Engelstad's daughter, said a former CSN vice president approached the foundation earlier this year asking for help with the health sciences programs.
The CSN cardiorespiratory therapy program is the only one at a Southern Nevada public school. It has 25 students.
McGarry was surprised by that. Foundation officials looked into it. They decided to make the donation.
"It seemed like just such a natural pairing for us," she said.
The money will go to the CSN Foundation once the university system's Board of Regents formally approves the donation, which is expected to happen in October.
Then, groundbreaking is expected to start on a 10,000-square-foot extension to the health sciences building on its West Charleston Boulevard campus. The building, known as Building K, will be renamed the Ralph and Betty Engelstad School of Health Sciences.
The addition should be ready for students in the fall of 2010, officials said.
Part of the donation — $1 million — will be used to create an endowment for scholarships for health sciences students.
The money also could be used for hiring more faculty and expanding the two-year program into a four-year program offering bachelor's degrees.
Morrison-Soncini said Monday that the expansion is badly needed. The program's location is overcrowded and dated.
"We have one classroom, and it's really small," she said. "Our lab is cramped. We hardly have any room to work."
She said if the program is expanded to offer bachelor's degrees, she expects to enroll.
Tracy Sherman, CSN's cardiorespiratory program director, said the donation was sorely needed.
"This is a big deal to the respiratory therapy community," she said.
She said 20 percent of all respiratory therapists in Clark County have come through CSN's program.
In the end, she said, the point is to turn out the best therapists they can.
"They don't graduate my program unless I would let them take care of my children," Sherman said.
Contact reporter Richard Lake at rlake@reviewjournal.com or 702-383-0307.