Complaints filed against auction firm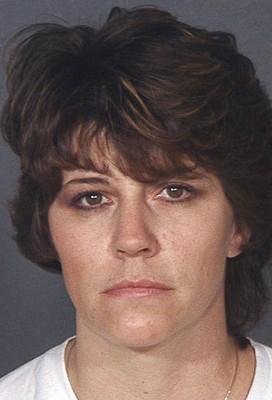 Premier Estate Auctions advertises itself as Nevada's largest auction company where customers can bid on antiques while enjoying catered food and beverages in a relaxed setting.
But some customers discovered that they had gotten more than they bargained for when they hired the company.
The company's owner, Kelly Sue Jackson, faces criminal burglary and grand larceny charges in the theft of cars, guns, jewelry, televisions, clothing and other items from a woman in southwest Las Vegas, according to a copy of the complaint filed in March in Las Vegas Justice Court.
Jackson is scheduled to go to Justice Court on June 28 on the criminal charges.
At least eight customers have complained to the Nevada Consumer Affairs Division that Premier Estate Auctions had tried to swindle them, according to the agency.
"She (Jackson) came across as very knowledgeable and certainly gained my wife's trust," said Bill Winter, a Summerlin resident who filed a complaint against Premier Estate with the state Bureau of Protection.
Winter wanted to sell off about $50,000 worth of furniture, including antiques and pieces from his mother, through Jackson's auction house. After seeing an ad for the company in a telephone book in February, he and his wife, Rosanne, invited Jackson to their house, he wrote in the complaint.
After meeting with Jackson, Winter turned over $50,000 worth of furniture to her on Feb. 27 under the belief that she would auction off the pieces for 35 percent of the proceeds. Winter was supposed to get the money 30 days after agreeing to the deal. However, Winter didn't hear from the company after the 30-day period expired.
He then learned that the phones for the company had been disconnected and discovered that Premier Estate's warehouse had been cleared out when he checked on it on March 31.
"We're not interested in causing any more legal problems. We just want our furniture back," Winter said.
Attempts to locate Jackson for comment were unsuccessful. Calls to the company confirmed that the phones had been disconnected.
Jackson's attorney, Bill Skupa, declined to comment on the burglary and grand larceny charges.
Skupa also represented Jackson in a bad check case. In January, authorities accused Jackson of passing more than $25,000 in bad checks, according to a complaint filed in District Court. Jackson entered an Alford plea, which means she didn't admit guilt but acknowledged that prosecutors could win the case in court.
According to court documents, at least three other people have filed civil complaints against Jackson and Premier Estate Auctions for not repaying loans, breach of contract or fraud.
In one complaint filed in July 2006, Edwin Wilkerson accused the company of auctioning off paintings and other items without paying him the proceeds. In a case similar to Winter's, Jackson agreed to sell off Wilkerson's items but didn't give him the money when the paintings, prints, and other items were sold, according to court documents.
At the bottom of a receipt from Premier Estate showing that it sold off some of Wilkerson's items, the company wrote, "Thank you for your business and trusting us with your merchandise."
A default judgment ordered Jackson to pay Wilkerson $16,767.