Delegate count goes to Sanders in Clark County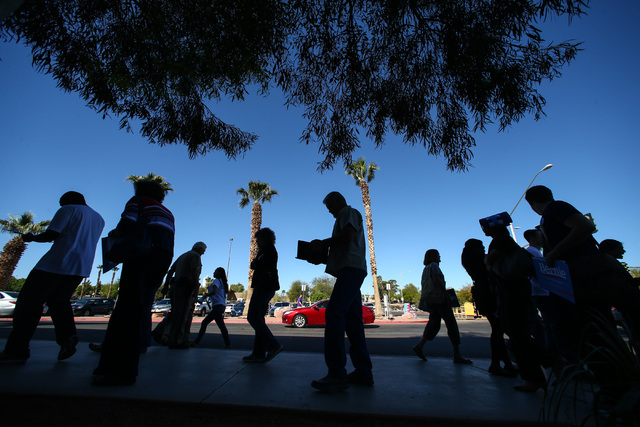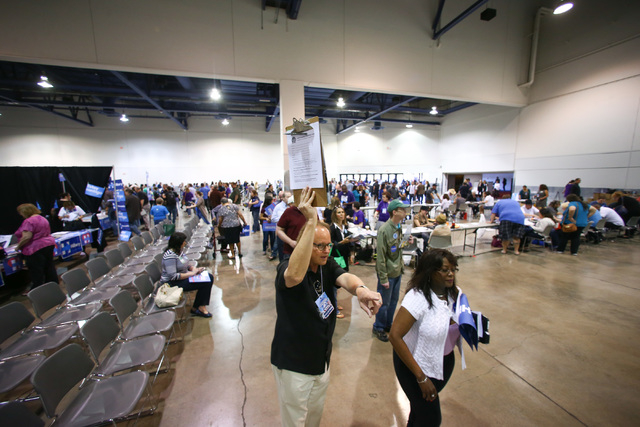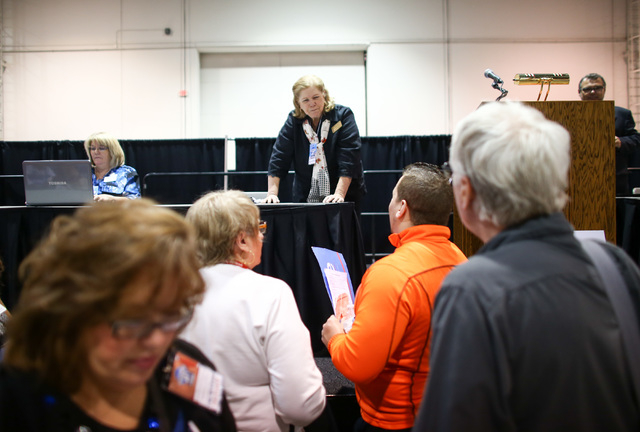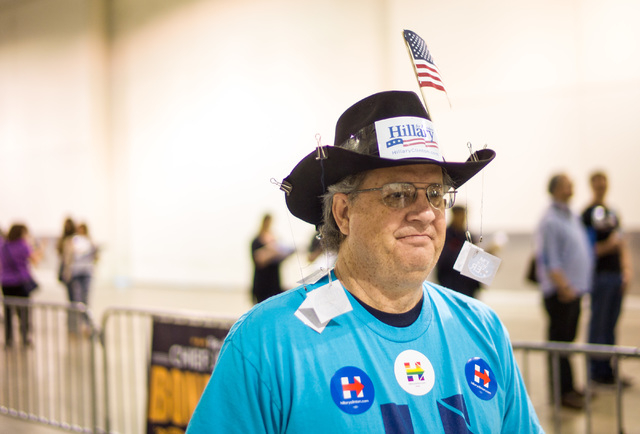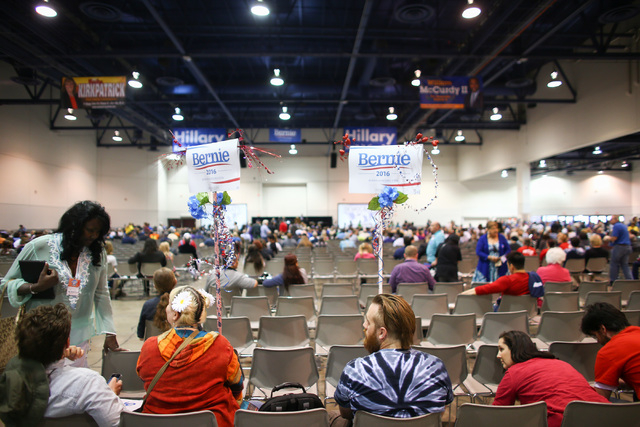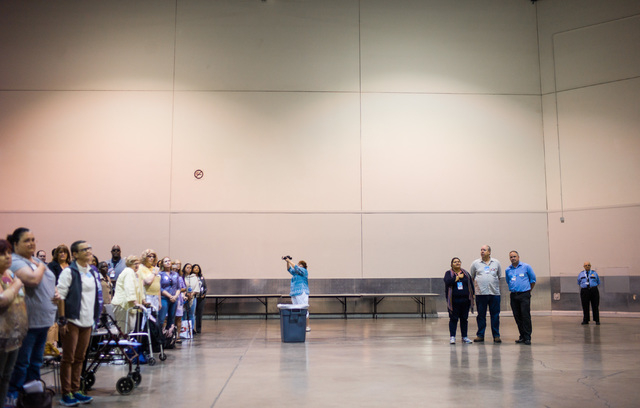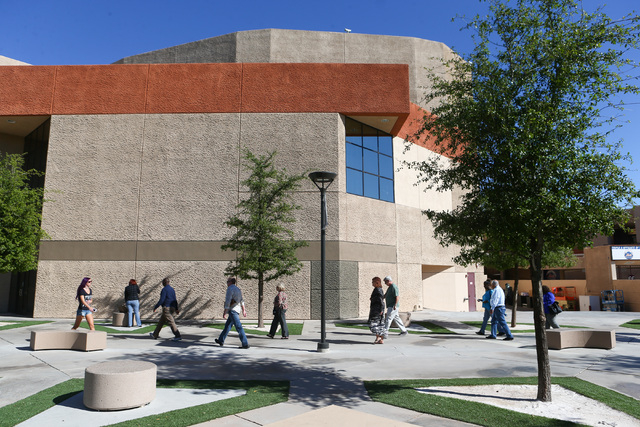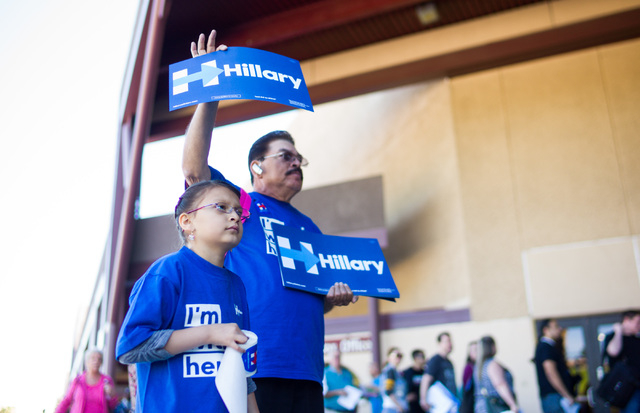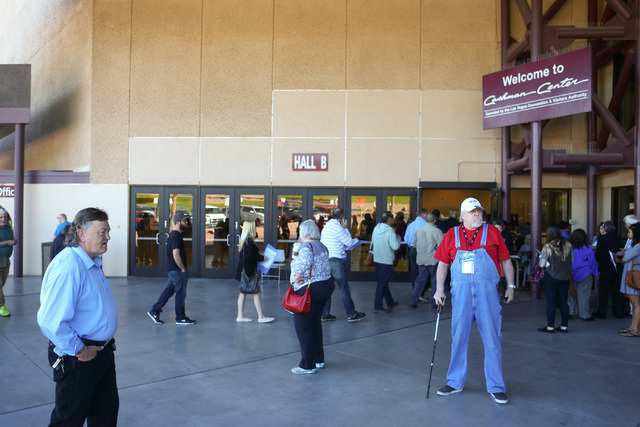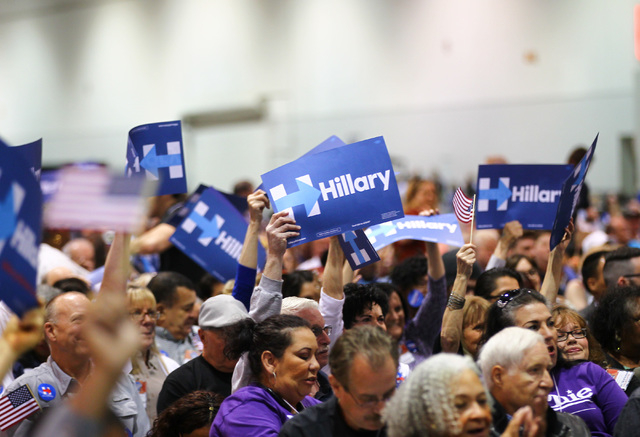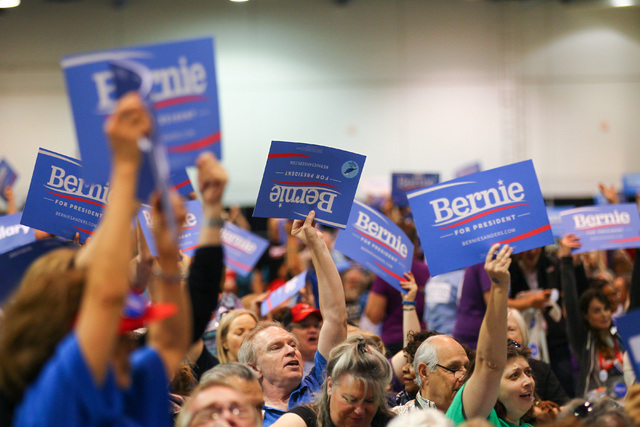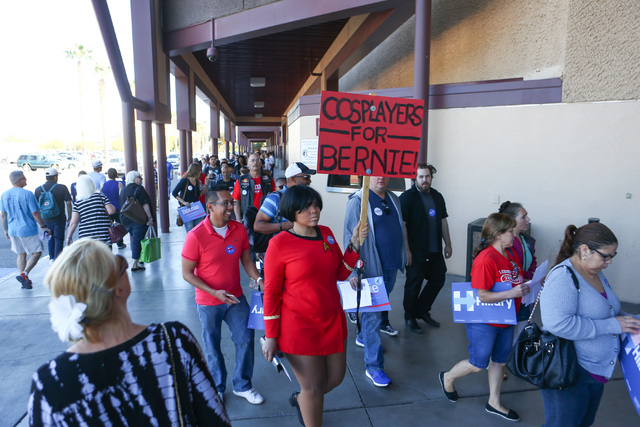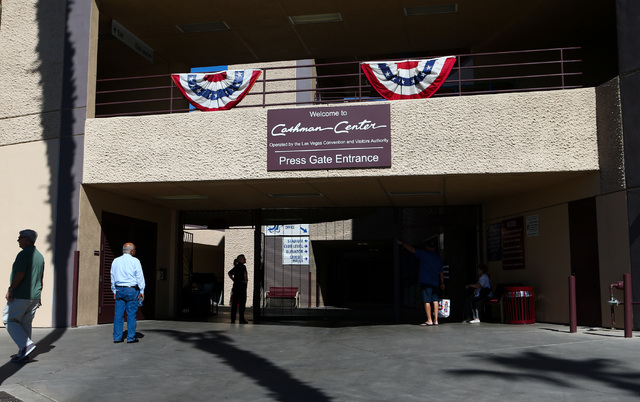 Democratic presidential candidate Bernie Sanders didn't win the Nevada caucuses, but his supporters turned out in larger force Saturday at the Clark County Democratic Convention.
At the end of a long day, final delegate totals showed the senator from Vermont won more delegates at the county convention than rival candidate Hillary Clinton, who had a 6-point lead over Sanders in the February caucuses.
Saturday's outcome means 1,613 delegates for Sanders will go to the state convention in Las Vegas in May, and Clinton will have 1,298 delegates, according to the state Democratic Party figures.
The county convention, held at the Cashman Center, was the second part of the journey toward becoming a national delegate. The first was in the February caucuses, when each precinct in Nevada picked delegates to go to each county's Democratic convention. The third part comes at the state Democratic convention in May, when Nevada Democrats pick delegates who will go to the national convention in Philadelphia in July. Those delegates come from all of Nevada's county conventions including Clark County's.
The delegates arriving Saturday totaled 3,825. They were joined by another 915 elected alternates and 604 unelected alternates who were seated as delegates. added In comparison, roughly 9,000 delegates had been picked at the February caucus event.
Here's what that means for the national convention: First off, Sanders didn't win the Nevada caucus. But he did pick up more delegates on Saturday. The Nevada State Democratic Party is sending 43 delegates from the state convention to the national convention.
Initially, Clinton's margin had shown a lead of 20 delegates to 15 delegates for Sanders. Out of the 43 delegates, eight of them are superdelegates, who are tweaked: party leaders and elected officials who aren't pledged to a candidate.
That lead has now whittled to 18 delegates for Clinton and 17 delegates for Sanders, under current projections. For those to move forward, Sanders' delegates will need to show up at the state convention too. That one-delegate margin also doesn't include how super-delegates will vote either, a factor that could increase Clinton's margin of victory.
Supporters for both sides showed passion Saturday. State Sen. Pat Spearman gave a speech about her support of Clinton, pointing out that the former secretary of state and first lady has withstood attacks from the right for more than two decades.
"She is still standing," Spearman said.
Thousands packed the center, waving banners and signs for both candidates. Sanders' supporters showed up in force, spurred in part by the organizing prowess of the Sanders campaign.
Rudolph Hayes, 56, a Sanders delegate from Las Vegas, said in an interview that his favored candidate understands the importance of access to medical care and a safety net.
It's something he learned after diabetes and a stroke robbed him of his sight in his left eye.
The former taxi driver and construction equipment operator no longer can work and struggled to get on disability.
"I was pretty much out there with absolutely nothing," he said.
Contact Ben Botkin at bbotkin@reviewjournal.com or 702-387-2904. of follow him on Twitter at @BenBotkin1