Digital subscriptions launch Sept. 5 at reviewjournal.com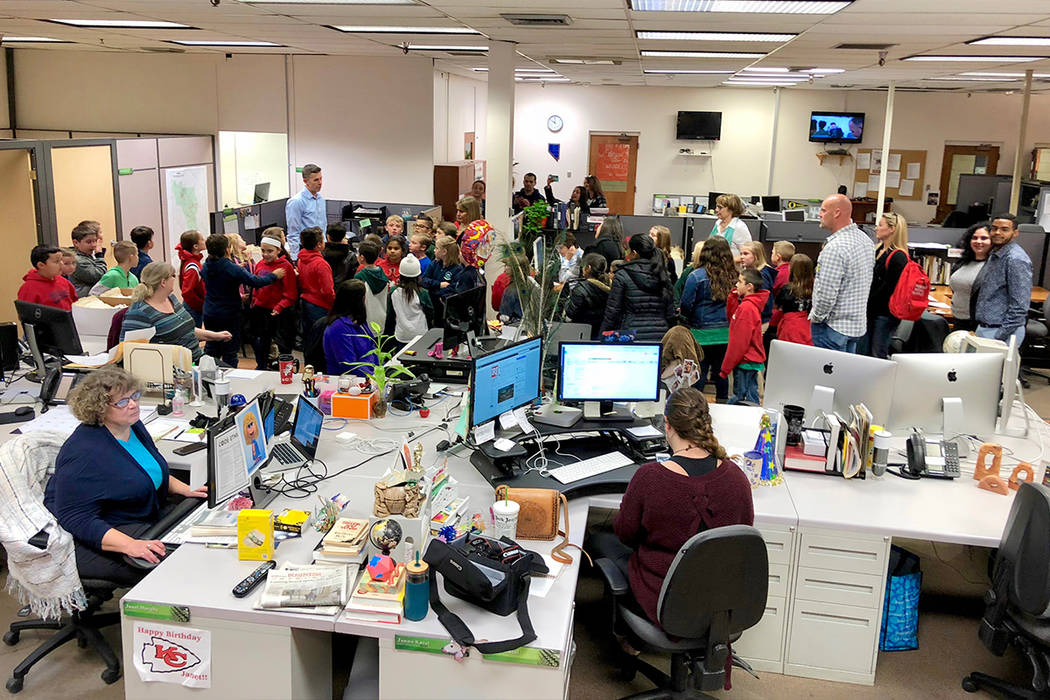 Next week the Las Vegas Review-Journal will join its industry peers in charging readers for access to online content.
Digital subscriptions are necessary to sustain the Review-Journal's news operation, which employs about 120 journalists who produce content ranging from stories, columns and photographs to videos, podcasts and interactive graphics.
"The Review-Journal's website has provided the valley's best coverage of the region at no charge for more than 20 years," said Glenn Cook, the Review-Journal's executive editor and vice president for news. "But employing reporters, editors, photographers, videographers and artists to tell stories has never been free. In order to preserve the depth and quality of coverage Review-Journal readers expect, our digital readers will have to join our print readers in paying a modest subscription fee."
Beginning Sept. 5, reviewjournal.com visitors will be able to access five stories in a 30-day period free of charge.
Visitors who want to access site content six or more times over 30 days will need to log in or purchase a digital subscription. Additionally, reviewjournal.com will feature a limited amount of premium content available only to paying subscribers. The introductory rate is 99 cents per month for two months and $8.99 per month thereafter. Each digital subscription provides up to three separate logins so access can be shared with family and friends.
To purchase a print or digital subscription, or for more information, visit reviewjournal.com/subscribe.
Print subscribers, who already can read the Review-Journal's print replica eEdition, will receive unlimited digital access at no additional charge. Print subscribers who have not yet created an online account can do so by visiting https://account.reviewjournal.com.
Breaking news stories, obituaries and classified ads will be free to readers and will not count toward the five-story limit. Subscriptions to the Review-Journal's email newsletters also will be free. Readers can subscribe to newsletters — including news alerts, Morning Headlines, and Golden Knights, Raiders, business and entertainment news — at https://www.reviewjournal.com/email-alerts
The websites for the RJ's other publications – NevadaPreps.com, Luxury Las Vegas, El Tiempo, Las Vegas Business Press, Boulder City Review and Pahrump Valley Times – will continue to offer free, unlimited digital access.
By operating a 24-hour newsroom, the RJ breaks stories around the clock, including crime and traffic news before the sun comes up. A dedicated investigative team tackles complex stories and serves as a watchdog on government officials and institutions. Bureaus in Carson City and Washington, D.C., report political news that affects Nevadans' daily lives.
Reviewjournal.com is the most popular local news site in Nevada, with an average of 14.4 million pageviews per month over the past 12 months — and growing. The website posts hundreds of new reports and videos each week and has a searchable archive of many thousands more.
"Over the past two and a half years, the RJ has invested heavily in its news product," Review-Journal Publisher and Editor Keith Moyer said. "We've built an investigative team, added artists and reporters, redesigned the print edition and website, launched a video studio and provided readers with more digital content than ever before. Other news organizations that have imposed a digital subscription fee have done so while cutting back their newsrooms, Moyer said, giving their readers less for more.
"Digital subscribers to the Review-Journal will be supporting and sustaining award-winning journalism," Moyer said.