Everything you need to know about Comic-Con as show ends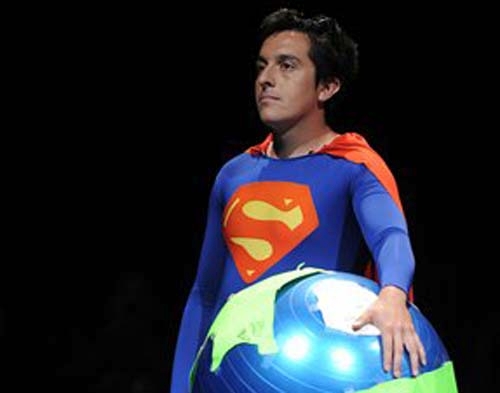 SAN DIEGO – This weekend's Comic-Con has turned out to be an old-fashioned revival meeting. As in, revival of hobbits, Superman, the Lone Ranger, Godzilla, Captain Hook, Dracula, the Wizard of Oz, scores of undead zombies and a former California governor named Arnold.
Legions of pop-culture fans – 130,000 strong – were treated to glimpses of upcoming big-screen blockbusters that include Robert Downey Jr.'s "Iron Man 3" and the "Twilight" finale, plus sneak peeks at what's to come in TV favorites such as "Game of Thrones," "Dexter," "True Blood" and "The Walking Dead."
Arnold Schwarzenegger showed up alongside fellow 1980s action veteran Sylvester Stallone to preview "The Expendables 2," which marks the start of a busy return to Hollywood for the governator. Colin Farrell was on hand for his own Schwarzenegger revival – a new take on the 1990 sci-fi adventure "Total Recall."
The four-day fan convention that ends Sunday also offered looks ahead at Peter Jackson's two-part "The Hobbit"; Johnny Depp's "The Lone Ranger"; Sam Raimi's "Oz: The Great and Powerful"; Superman's rebirth in "Man of Steel;" Peter Pan pirate Captain Hook's voyage into TV's "Once Upon a Time"; and Adam Sandler's Count Dracula in the animated "Hotel Transylvania."
And everyone's favorite rampaging lizard, Godzilla, was a surprise guest with a short teaser to herald the reptile's return to theaters.