Ex-manager sues entertainer, claiming coercion
March 10, 2010 - 12:00 am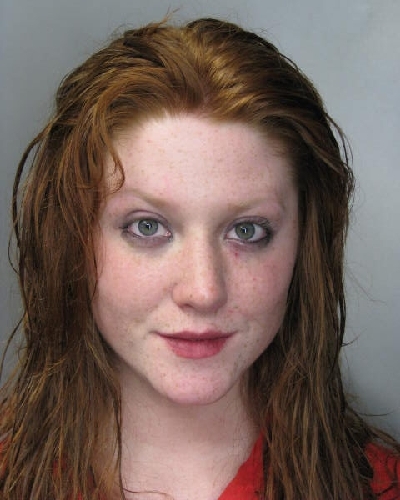 Magicians are a fraternal bunch, and The Amazing Johnathan got a big laugh at a December gathering to honor Lance Burton's manager, Peter Reveen.
The dark-witted comic strolled out with stage blood on his face, and a made-up black eye: "I'm sorry, Scarlett — I swear I'll never criticize your dove pull ever again!"
A big laugh erupted, for the tribute came only days after news that 21-year-old Rachel Jessee, known onstage as Scarlett — Princess of Magic, had been arrested for misdemeanor battery. She later pleaded no contest to assaulting her then 67-year-old manager and offstage partner, John Lewis.
Lewis was sitting next to Jessee at the Reveen tribute, and he was perhaps the only person not laughing.
"It was like it was a big joke. I don't find it a joke," he said. "I was still suffering from a horrible black eye at that point. I let it roll off me, but my face (was) still sore. I wanted to put some makeup on my eye before I went to this, and Rachel said, 'No, no, I want people to see how you look.' "
■ ■ ■
Lewis' attempt to make a Las Vegas star of Scarlett is a cautionary tale of a show business dream that consumed, Lewis claims, nearly a million dollars of he and his wife's retirement savings and personal effects.
It is also a story of domestic violence and — if Lewis had his choice in the legal system — elder abuse.
On Monday, Lewis and wife Carolyn filed a breach of contract lawsuit against Jessee, whom Lewis was dating, in Clark County District Court. The lawsuit claims repeated physical abuse and financial improprieties in converting Carolyn Lewis' assets without her consent.
"A lot of things he would not have done had she not forced him," Carolyn Lewis says.
In an interview before the lawsuit was filed, Jessee denied any physical abuse beyond the November fight.
"I can understand where he would perceive verbal abuse," Jessee says.
But she says Lewis now pesters her new manager with e-mails and text messages alleging drug and alcohol abuse, which she calls "crazy."
"I'm definitely not a drug addict," Jessee says. "I did drink heavier than I should have when I was in the relationship because I was not comfortable, and it was kind of a way to cope. I wasn't an alcoholic but I'd have a few drinks every night."
Lewis says there were several escalating attacks. One time she pummeled his rib cage. Another time she hit him in the face and broke a tooth.
"It's hard to believe that when you see her onstage, but she would just, like, turn into 'The Exorcist,' " he says. "She's got a terrible violent temper that just explodes. It's hard to explain, because she looks small. But she's extremely strong when she gets mad."
■ ■ ■
Lewis and Jessee have drastically different accounts of the night of Nov. 27, when Henderson police were called to Lewis' house.
He says he was lying on the bed when his younger girlfriend "came up and asked me a question about music."
When he didn't know the answer, "she grabbed me by the ear and just about tore off my ear. Then she grabbed my left ear, I thought my ear was coming off. I had blood streaming down both sides of my face."
Even after she bit his arm and hit him in his eye, he didn't hit back.
"I won't hit a woman, I never have. It's just one of the things I won't do."
Jessee says the physical fight was "a one-time thing."
"The relationship was getting worse over time," she says. "At some point, you have to take care of yourself."
The two had argued and "it got to the point where I said, 'Enough is enough … I need to move on.' "
"Yeah, I had a couple of drinks," she says. "But I started packing my things up, and he followed me into the closet and restrained me and I lost it. I beat him up. He took a couple of swings back at me, but for the most part, I did a substantial amount of damage, and I'm not going to deny that. I lost it, I lost my cool."
In a letter to Henderson police, Lewis wrote, "During our two years together she hit me repeatedly; once so bad in the ribs I could not get out of bed without pain, so bad I thought I would pass out."
She would, he claimed, pound holes in the drywall or dents into the kitchen's stainless steel refrigerator. Another time she locked herself in the bathroom with a knife, punched holes in the wall and cut her leg.
After the arrest, Lewis says, Jessee begged for forgiveness and, partly because it was the holiday season, "I felt sorry for her and once again let her in."
But within 10 days, she pushed him backward into the bathtub and "slugged and pushed" him several times in the shoulders.
By Jan. 5, Lewis decided he had enough. "Finally I reached a point where I said, 'It's a new year, enough of this.' "
■ ■ ■
Part of Lewis' loyalty was financial, thanks to the Scarlett magic show.
By January, Lewis had not only left his wife of 41 years to pursue a personal relationship with Jessee, he also says his tax returns reported $460,000 in losses in 2008, and another $350,000 by mid-August of last year.
The losses continued, he says, later in August when the Scarlett show was refashioned into a late-evening topless show at the Riviera that lasted three months.
Lewis and his wife had retired to Reno in 2006, after running a Harley-Davidson dealership in Oregon. As a longtime magic buff, Lewis hoped to create a retirement career of performing at lodges and country clubs.
He met Jessee when she was still in a Reno high school, after her dance teacher brought her attention to a request for a magician's assistant.
After a time, Lewis decided he was too old to have serious marquee appeal as a magician. But his assistant had the potential to move into a realm with historically few female stars.
Lewis and his wife moved to Henderson in late 2006. Jessee followed that summer, after finishing high school. Soon after Jessee moved in with them, Carolyn Lewis says, the flirting began: "Grabbing, hugging, popping him on the rear with a scarf. She was being very forward."
After a while, "I could tell neither one of them wanted anything to do with me," says Carolyn Lewis, who is 61. "You can't stay at some place where you don't think you're wanted."
She went back to Reno.
After Scarlett gained some experience onstage at Hollywood's Magic Castle nightclub, Lewis convinced V Theater proprietor David Saxe to sign them as a rent-paying tenant.
Saxe learned show business because his sister performed as "Melinda, the First Lady of Magic." He thought Jessee had the moxie to follow in that vein if she listened to his advice.
"Scarlett — Princess of Magic" opened as a family-friendly afternoon show in August 2008. Jessee dressed up as Betty Boop and a mad scientist for familiar stage illusions, and at one point even pulled a rabbit from a hat, a trick few magicians actually perform.
The show lingered until the next March. "It didn't improve fast enough," Saxe says now.
"I worked hard over the period of time," Jessee says. "I was determined," even though "I didn't have a lot of creative input."
■ ■ ■
After the show closed at the V Theater, Lewis and Jessee separated and then reconciled for another shot at success in another rent-the-room venture at the Riviera. This time it was a late show with two topless female dancers abetting the illusions.
"I know he did this all under duress," Carolyn Lewis says of her husband. "He felt he had no choice."
John Lewis says he had cut off the relationship and went back to his Reno home in May, when he knew the rest of his family was on vacation in Oregon. Jessee came to visit him there. They left together. He left his wife a note.
"The note he wrote said, 'I love her,' " Carolyn recalls.
In their court filing, the Lewises contend Jessee signed Carolyn's name to "checks, stocks, automobile titles and insurance policies."
"Now I see how much of it was my money," Carolyn Lewis says. "It's a community property state but this is all (money) I expected to still have.
"He took five or six (collectible) cars down there with him, and what does he have now? His old pickup. She took everything."
Jessee agrees that "finances were running out. He had to get money from other places."
But, she maintains, "I said, 'We can wait. We don't have to do this. Maybe we should find a better business plan, a better method of doing this.' I always opened the door to that. I didn't want to make him feel pressured or obligated."
■ ■ ■
The Riviera show closed at the end of a three-month contract. Audiences apparently agreed with Carolyn Lewis: "I told him in the beginning, she doesn't have the right personality. She can't ad-lib."
Still, John Lewis pledged the Scarlett show would return bigger and better, with new investors.
That was before he called police to his home in November. Lewis now says he wishes Henderson police had pursued the more serious charge of elder abuse.
In their lawsuit, the Lewises claim state elder abuse statutes provide recourse for "injuries suffered by older or vulnerable persons as a result of abuse or exploitation."
Henderson police say the case is considered adjudicated after Jessee's no-contest plea, 30-day suspended sentence and agreement to attend anger management classes.
Nationally, only about 15 percent of domestic violence cases involve a male victim, says Maria Outcalt, spokeswoman for the local crisis center SafeNest. Many of those 15 percent are in same-sex relationships.
While not speaking to this case or for the courts, Outcalt says it's standard for domestic violence charges to stem from a sexual relationship, while elder abuse is a charge more appropriate to custodial or caretaker relationships.
Lewis and his wife never legally divorced and now live together again in Reno. Perhaps surprisingly, Lewis says he still wants Jessee to perform as Scarlett, because that's the only hope he has of recouping his investment.
The breach of contract lawsuit is to stop her from performing with another management firm called Justice Entertainment Group. Jessee now says of Lewis, "He's not involved in the production and not my manager-producer anymore."
"He will be compensated, of course, at some point when I do make some money," she says. "It's the right thing to do."
Jessee says Lewis had "an intense inferiority complex."
"He's a good businessman, he's had successful businesses," she says. "But on a personal level, he's very immature, and I tried to help him. You can only have a close relationship with somebody like that for so long. You can only help somebody so much."
And Scarlett will go on, she says.
"Obviously, I'm new to the business. Obviously, I'm new to magic, and I know I have a long way to go. But he convinced me I could pull it off, and I guess I sort of did.
"I'm sticking to it," she says, with a new show that could relaunch in six months.
Whatever the future of Scarlett, Carolyn Lewis believes her husband was the victim of a double standard.
"If the shoe were on the other foot and it was a guy doing it to a girl, it would be a different story."
Contact reporter Mike Weatherford at mweatherford@ reviewjournal.com or 702-383-0288.