Goodmans being honored for boosting Las Vegas downtown renaissance
February 28, 2014 - 10:03 am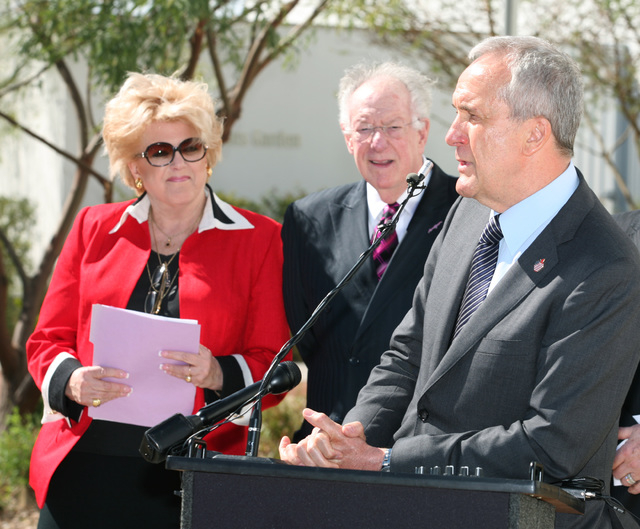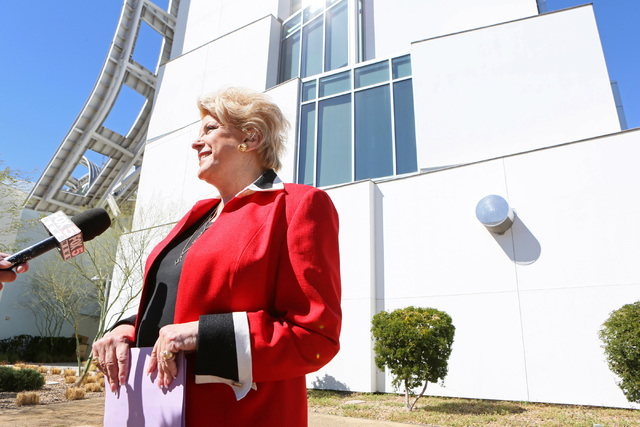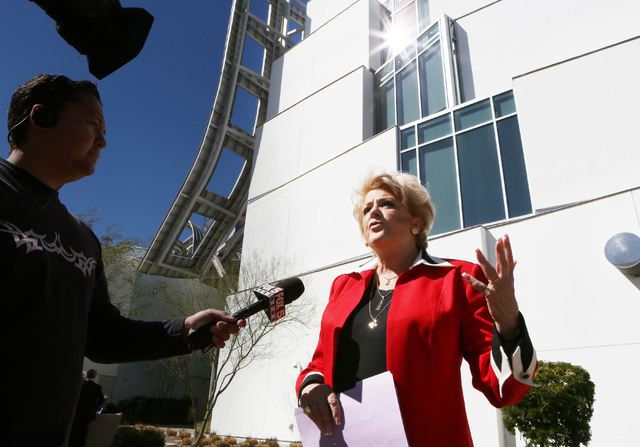 The tandem of former Mayor Oscar Goodman and current Mayor Carolyn Goodman will receive a national honor for helping lead downtown Las Vegas into an "urban renaissance."
The American Architectural Foundation will present the mayoral couple with the Riley Award for Leadership in Urban Design in Washington, D.C., on April 24.
The specific urban design efforts they promoted included the Mob Museum, the Fremont East entertainment district, the Cleveland Clinic Lou Ruvo Center for Brain Health, The Smith Center for the Performing Arts and the new City Hall.
The annual award is presented with the U.S. Conference of Mayors and was named after its first recipient, Charleston, S.C., Mayor Joseph Riley Jr. for his city's commitment to affordable housing and the revitalization of the waterfront and the historic downtown business district.
Other recipients include former Chicago Mayor Richard Daley, Philadelphia Mayor Michael Nutter and Oklahoma City Mayor Mick Cornett.
"The Goodmans have had the foresight and drive to turn the city of Las Vegas into a cultural destination," said Tom Cochran, CEO of the Conference of Mayors. "They both have had the vision and ability to recognize that arts and culture attract youth, and youth attracts jobs and economic growth."
Architectural foundation CEO Ron Bogle praised the Goodmans for helping "to establish a design culture among Las Vegas city leaders that bodes well for the future." He said successful city designs need consistent, committed civic leadership to support and guide design innovations from design through implementation.
"We are just getting started," Carolyn Goodman said. "We will continue to work to ensure future buildings in downtown will be elevated to a high level architecturally."
Her husband said, "When we started in 1999, we had a vision for a downtown rich in art, culture and architecture, and we've come so far since then. We now have buildings in downtown that are architecturally known around the world, and I am proud to have been a part of that progress."
The Goodmans advocated creative public-private partnerships, including the relocation of Zappos' headquarters to the old city hall.