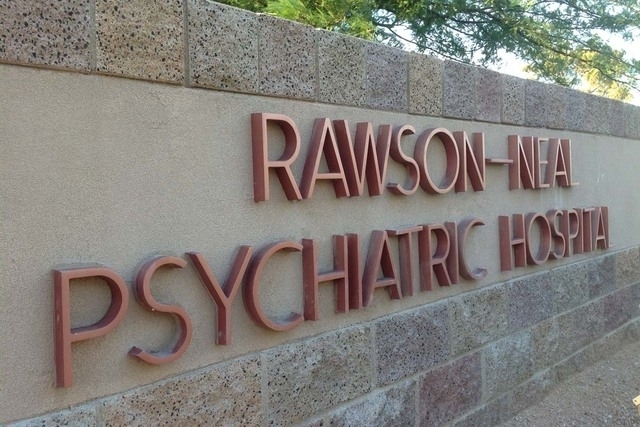 CARSON CITY — Gov. Brian Sandoval on Thursday appointed a panel of 18 people representing law enforcement, judges, legislators, mental health and budget experts to assess Nevada's mental health system and recommend improvements.
Sandoval, a first-term Republican, established the Behavioral Health and Wellness Council by executive order this week after a new round of allegations that mentally ill patients were bused out of state, many to California.
Dr. Joel Dvoskin, a forensic psychologist at the University of Arizona College of Medicine, will lead the panel. Dvoskin co-authored a report reviewing operations at Rawson-Neal Psychiatric Hospital in Las Vegas, the state's largest psychiatric hospital, which has been at the center of controversy.
Retired Clark County District Judge Jackie Glass, who helped establish the mental health court system, was named vice chairwoman.
Other members include state public health administrators, legislative leaders, a former state senator, doctors, social workers and representatives of law enforcement and the legal community.
"Nevada needs thoughtful, effective and efficient solutions and recommendations from people who serve Nevadans with behavioral health issues on the front lines each and every day," Sandoval said in a statement.
He tasked the council with making recommendations on how to "address the needs of the most vulnerable people in our society." The council is to issue twice-yearly reports to the governor.
Sandoval's administration has been under scrutiny after Sacramento Bee reports that began earlier this year with a story of one patient who was given a one-way bus ticket to Sacramento, Calif., where he knew no one.
The Bee obtained ticket vouchers and found more than 1,000 Rawson-Neal patients were provided bus tickets out of state upon discharge.
In a follow-up investigation, the Bee tracked some of those patients and found the busing often led to crime and tragedy in other cities around the country.
San Francisco City Attorney Dennis Herrera sued Nevada in September, alleging state officials wrongfully and intentionally bused psychiatric patients to the city and declined to pay costs associated with their care.
Nevada's mental health system problems go beyond the one Las Vegas hospital.
The Clark County public defender's office in June filed a federal lawsuit against Lake's Crossing, the state's only forensic psychiatric hospital, over long wait times for court-ordered evaluations of in-custody detainees. Defense lawyers argue detainees often must wait weeks or months to be evaluated.