Guilty until proven innocent
September 2, 2008 - 9:00 pm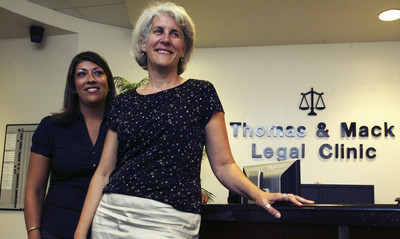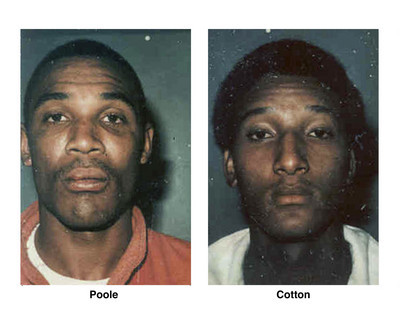 In 1995, after spending more than 10 years in prison for a crime he didn't commit, Ronald Cotton was exonerated of rape and burglary in North Carolina. He was found innocent after DNA evidence proved he didn't sexually assault the victim, a woman who had identified Cotton as her assailant.
Cotton's case shocked Lucy Flores, a student at UNLV's Boyd Law School.
After learning about the case, Flores was inspired to right wrongs that occurred in the judicial system and pushed the school at UNLV to start a course that allows students to investigate potential wrongful convictions.
This year, Flores is seeing the results of her campaign. For the first time, the school will have a handful of students investigating robbery, sexual assault and murder cases with the hopes of freeing innocent people.
Known as an "innocence clinic," the course has 13 second- and third-year law students examining six cases to start with. The law school is working with the Rocky Mountain Innocence Center, a nonprofit based in Utah that works on post-conviction cases. The Rocky Mountain Innocence Center receives the cases and screens them before sending them to the law school.
"The fact is there are a lot of innocent people in prison," Flores said.
In many cases, DNA evidence is used to set people free.
There have been 220 cases in which people have been exonerated through DNA evidence since the late 1980s, according to the Innocence Project, a New York-based nonprofit.
The Rocky Mountain Innocence Center is part of the Innocence Project's network of organizations that look at freeing wrongfully convicted inmates.
Law students across the country are involved in programs similar to UNLV's. Students at the University of Mississippi helped prove a man was innocent of raping and murdering a 3-year-old. Levon Brooks had spent 18 years behind bars and was freed this year, according to the Jackson, Miss., Free Press.
In August, USA Today published a story highlighting how students at California Western School of Law helped free an inmate who spent more than 20 years in prison after being wrongfully convicted of a fatal Los Angeles carjacking.
Kate Kruse, professor of law at Boyd and the director of the school's innocence clinic, said students will be reviewing documents, interviewing witnesses and conducting investigations. She said the clinic will allow students to examine the issues that lead to wrongful convictions, such as the use of jailhouse snitches, faulty eyewitness accounts, bad police interrogations and weak forensic science.
The clinic is withholding the names of the defendants whose cases they are investigating. They are looking at Clark County cases in which the person who was convicted claims innocence, has seven or more years left to serve, isn't represented by an attorney and says there is new evidence. The cases so far range from robbery to murder.
If the students find enough evidence that a person has been wrongly convicted, they can go to the board of the Rocky Mountain Innocence Center, which could approve the case for litigation and assign an attorney.
Kruse also said the students could litigate the case.
Under a Nevada Supreme Court rule, law students who complete 45 credits — about half the amount needed to graduate — can represent clients as long as they're supervised by a clinical supervisor or an attorney with five or more years of experience.
Among other requirements, the students must be certified by the dean of the law school as a student in good standings.
"We're feeling that we're responding to a need in the community," Kruse said. "Both the human tragedy of someone wrongfully convicted and to help strengthen the bar on post-conviction work. There aren't a lot of people doing this work in the community."
Contact reporter David Kihara at dkihara@reviewjournal.com or 702-380-1039.