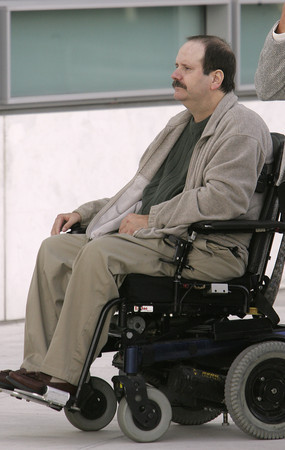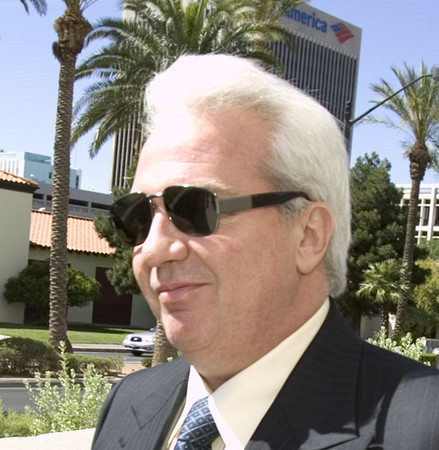 Attorneys on a treasure hunt for former strip club owner Rick Rizzolo's money hit a wall Monday when a federal judge denied their motion to compel Rizzolo's camp to turn over financial records and impose sanctions against attorneys representing Rizzolo's wife.
Lawyers representing Kirk Henry, the tourist who was left paralyzed after he was beaten at Rizzolo's Crazy Horse Too Gentlemen's Club in 2001, claim Rick and Lisa Rizzolo engaged in a "sham" divorce designed to hide Rick Rizzolo's assets.
In 2006, Rizzolo agreed to pay Henry $10 million using proceeds from the sale of his strip club. Rizzolo delivered $1 million. The economy then tanked and the club lost its liquor license, causing the value of the business to plummet.
On Monday, attorneys representing Henry told U.S. Magistrate Judge George Foley that Lisa Rizzolo's lawyers are "stonewalling" their efforts to locate assets transferred to her after the couple's 2005 divorce.
Henry's attorneys are seeking bank statements, loan applications, a divorce degree, trust information and dispositions of property, according to attorney Jack DeGree.
"They have produced some documents, but they have been woefully inadequate," said DeGree, who unsuccessfully urged Foley to impose sanctions against Lisa Rizzolo's attorneys, Mark Bailus and George Kelesis.
Henry's attorneys expressed frustration that much of the divorce paperwork filed by the Patti & Sgro law firm has disappeared. Representatives of the law office, which handled the divorce for both Rizzolos, have said paperwork was destroyed in a flood.
DeGree said Lisa Rizzolo has loaned her ex-husband about $700,000. He is also after a loan application submitted by Lisa Rizzolo during the recent purchase of a California condominium to determine what she represented as her assets to the escrow company.
Bailus scoffed at the notion that he is trying to obstruct Henry's efforts to locate assets and called the request to sanction him "incredible." Motions to compel are typically filed when no court-ordered documents are turned over for a lengthy period of time.
"They're quick on the draw if they don't get something when they think they should get it," Bailus said.
Bailus said he has turned over all the documents in his possession. He added that more records were requested several weeks after Lisa Rizzolo was deposed in May. The attorneys are working to retrieve financial documents from Lionel, Sawyer & Collins, which was hired to handle Lisa Rizzolo's affairs.
Foley gave Bailus two weeks to attempt to collect the records. He also directed DeGree to subpoena the records himself from John Dawson, an attorney with Lionel Sawyer & Collins and the brother of U.S. District Judge Kent Dawson.
Contact reporter Adrienne Packer at apacker@reviewjournal.com or 702-384-8710.