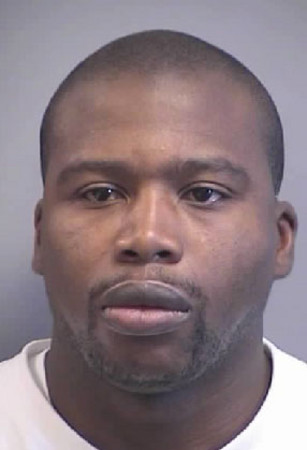 SUSPECT IN 19 ROBBERIES
Police say 'scarf-faced robber' is 34-year-old Lonnie Troy
A man dubbed the "scarf-face robber" was identified by North Las Vegas police Tuesday as 34-year-old Lonnie Troy.
Troy, who was booked into the North Las Vegas Detention Center on five counts of robbery, is a suspect in at least 19 robberies throughout the valley.
His bail was set at $295,000. He was arrested on Jan. 18.
The "scarf-face robber" earned the moniker because he used a scarf to hide his face during armed robberies.
29-YEAR-OLD DIES
Man who was fatally shot in his apartment is identified
A man who was fatally shot at his North Las Vegas apartment last week was identified by the Clark County coroner's office Tuesday as 29-year-old Kenneth Eugene Spencer.
At 10 p.m. Thursday, North Las Vegas police received a report of a gunshot victim in an apartment at 3301 Civic Center Drive, near Interstate 15 and Cheyenne Avenue.
According to police, Spencer was standing at his apartment door when he had a brief confrontation with an unidentified suspect through a metal security door. Police said the suspect fired through the door and hit Spencer. He was taken to University Medical Center where he later died.
Anyone with information about Spencer's slaying is asked to call Crime Stoppers at 385-5555.
CARSON VALLEY CRASH
No mechanical reason for crash of small plane in May
A National Transportation Safety Board report says investigators couldn't find a mechanical reason for a May plane crash in a Northern Nevada pasture that killed five people.
The report released Friday says the Beechcraft BE 95 crashed after the pilot, 58-year-old Gary Annas, pulled up suddenly after flying over Carson Valley rooftops then dove nose-first into the ground.
An examination of the wreckage showed both engines were working when the crash happened.