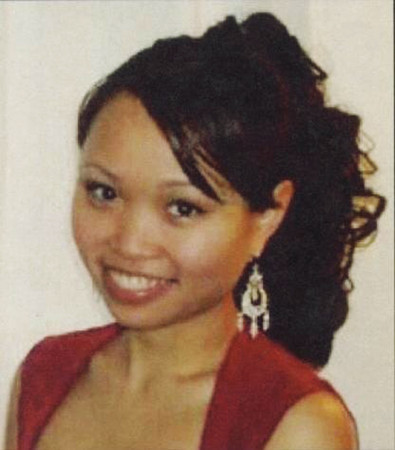 LAS VEGAS HOMICIDE
Jerry Pough Sr. sought by police in shooting
A dead man who had been shot multiple times was found in a car early Sunday morning near Buffalo and Alta drives, Las Vegas police said.
Police did not identify the deceased man.
Police went to the 7700 block of Cherry River Drive after being informed of a shooting. The car with the body inside was in a residential driveway.
Homicide Lt. Lew Roberts said the victim had been at a bar in the northeast valley with family and friends watching the boxing match between Floyd Mayweather Jr. and Juan Manuel Marquez.
According to witnesses, the victim left the bar and was headed to his northwest valley home when he and another passenger in the car began to argue. Police said the victim was shot several times by the passenger during the argument.
Police identified Jerry Pough Sr., 53, as a "person of interest" in the case. Pough was described as a black man who may be driving a Chevrolet rental with unknown California plates.
Anyone with information regarding this homicide is encouraged to contact Crime Stoppers at 385-5555 or the Las Vegas police Homicide Section at 828-3521.
LAS VEGAS ACCIDENT
California man dies after cycle hits wall
A California man died Sunday after his motorcycle struck a block wall, Las Vegas police said.
Police identified the deceased man as 33-year-old Emiliano Morales of Newbury Park, Calif.
The accident occurred about 3:02 p.m. near Tropicana Avenue and Sandhill Road.
Police said Morales was riding a 1992 Yamaha south on Brentmead Drive, near Parkhaven Drive. For unknown reasons, he failed to maintain the travel lane, left the road and struck a wall.
He was taken to Sunrise Hospital and Medical Center where he died a short time later.
This accident marks the 62nd fatal traffic crash this year within the jurisdiction of the Las Vegas Metropolitan Police Department.
FUNERAL PREPARATIONS
Yale student's body returned to California
The body of a Yale student found dead behind a wall on what should have been her wedding day has been returned to Northern California for her funeral.
Funeral director Dennis Hamilton of Green Valley Mortuary in Rescue said Sunday that the body of Annie Le was at the funeral home.
Rescue is about 10 miles from the 24-year-old graduate student's hometown of Placerville.
Hamilton said Le's family has asked that details about the funeral be kept private.
Le vanished from a Yale research building Sept. 8; her body was found hidden in a wall recess five days later.
Raymond Clark III is charged with murdering her.