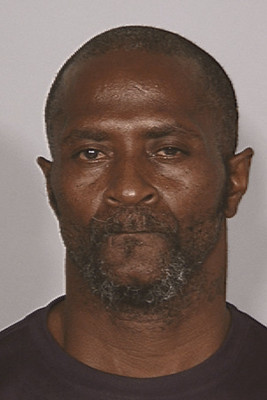 BIRCH LEAF CIRCLE STABBING
Police name man arrested in slaying
Las Vegas police on Tuesday released the name of a 49-year-old man arrested in the stabbing death of a former roommate Sunday in a North Las Vegas home.
Chester Stewart was arrested late Sunday and is being held in the Clark County Detention Center on a murder with a deadly weapon charge, according to police.
Police said Stewart stabbed 21-year-old Martin James Moore at 7:13 p.m. Sunday in the 2100 block of Birch Leaf Circle, near Nellis and Lake Mead boulevards.
Police said the men argued before Moore was stabbed in the chest. He was transported to University Medical Center, where he died.
FOUND BY FAMILY MEMBERS
Man found stabbed to death in his garage
A 61-year-old man was found stabbed to death in his garage Monday night.
Las Vegas police said family members found Francisco Gutierrez in the garage of 4253 Walnut Family Court, near Craig Road and Lamb Boulevard, about 8:30 p.m.
The Clark County coroner's office determined the man died of his wounds.
Anybody with information on the crime is encouraged to call Crime Stoppers anonymously at 385-5555.
ARIZONA DEATHS
Authorities think man killed in-law, himself
Arizona authorities suspect a man drove to his former mother-in-law's home Monday, shot and killed her and then turned the gun on himself.
Mohave County Sheriff's deputies responded at 5:45 p.m. to the victim's home.
Agency spokeswoman Trish Carter said Sally Boyd, 64, was found outside her home, dead of apparent multiple gunshot wounds to her chest. She said Robert Michael Moore, 51, apparently shot himself in the head.
Carter said a handgun was recovered. She said autopsies are pending and what motivated the violence remains under investigation.
MOHAVE COUNTY
Ex-prosecutor pleads guilty to drug charges
A former deputy Mohave County attorney who once served as a lead prosecutor for a narcotics task force in northwest Arizona has pleaded guilty to six drug-related charges. Craig Friesner, 58, is eligible for probation, but could also be sent to prison when sentenced Sept. 29 in Prescott.
The case was transferred to Yavapai County Superior Court and Judge William Kiger because of conflicts related to Friesner's professional associations in Mohave County. Friesner was arrested after an August, 2007 search of his home in downtown Kingman.
Authorities said the search was the culmination of a four-month investigation and that Friesner twice sold small amounts of methamphetamine during the probe. Friesner pleaded guilty Friday to two counts of conspiracy to commit the sale of dangerous drugs.
NORTH OF CALIENTE
Up to 130 wild horses being rounded up
The U.S. Bureau of Land Management is removing up to 130 wild horses from an area in Southern Nevada because it says the animals are damaging private property and pose a safety threat to motorists.
The BLM said horses have migrated into residential neighborhoods north of Caliente because of a lack of food and water. Officials say they are damaging property and creating a safety hazard to drivers on U.S. Highway 93.
A roundup began Monday.