Interchange approved despite objection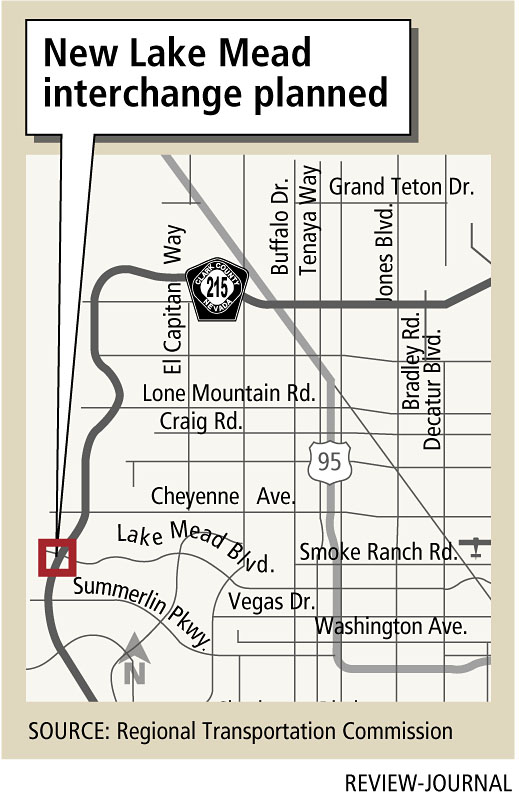 The latest argument against building a Las Vegas Beltway interchange at Lake Mead Boulevard simply didn't hold any water. Literally.
The Regional Transportation Commission on Thursday gave the go-ahead to start work on the western Las Vegas Valley interchange, despite concerns from one opponent that a new junction would spur development that the valley lacks enough water to support.
"It does impact water," Robert Hall, a Sun City Summerlin resident, told the commission. "We're taking water we don't have to build all these new projects and new homes."
But Clark County Public Works officials said the project has met federal environmental impact guidelines and should proceed. The commission concurred in a unanimous voice vote, but not without one commission member voicing some concern about the valley's water supply.
"I wish we could get an honest answer, a straight answer, on the availability of water. I'd like to know what the truth is," said Las Vegas Mayor Oscar Goodman, who sits on the commission.
Not that any water shortage should slow growth, though. "I really don't want to stop the growth. Growth is good. Growth is healthy and dynamic," Goodman said. "To stop it would be a big mistake, because it would be an artificial stoppage."
Work on the interchange has been stillborn since the late 1990s, when some Sun City Summerlin residents voiced vehement opposition to the project. That opposition convinced the county to push back construction until now.
Those opponents claimed a new interchange would increase traffic and crime in their retirement community.
Work on the interchange is expected to start in July and finish in the summer of 2008 at a cost of $17 million. The RTC will pay $7 million of that, with the county making up the balance.