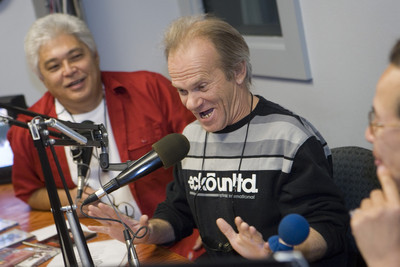 Though the presidential caucus is last week's news and the candidates have left town at least temporarily, the local Asian and Pacific Islander community plans to continue full speed ahead its quest to be recognized as a political force.
"We have said that we seem to be the invisible community," said Rozita Lee, Nevada coordinator for the Asian and Pacific Islander American Vote, or APIA Vote, a national nonprofit organization that encourages civic participation in electoral and public policy processes.
"We don't want to be invisible anymore. We are making demands and we need to be recognized."
Lee and others have complained that growing local Asian and Pacific Islander populations have long been ignored by politicians and the media.
"In speeches, they (politicians) name all other segments, but forget to name the Asian-Pacific Islander community," Lee said. "It's most disconcerting to us, because we contribute largely to the economy."
Asians make up about 7 percent of Clark County's population, according to the U.S. Census Bureau's 2006 American Community Survey, while Pacific Islanders make up about 1 percent.
Hispanics comprise more than a quarter of the county's population, and blacks make up nearly 10 percent.
But local Asians are more likely to have attended college or graduate school, have higher incomes and own their own homes than the population as a whole, according to the Census Bureau.
The Nevada Democratic Party estimated that about 11,000 Asians and Pacific Islanders are registered to vote in Clark County as Democrats. The Nevada Republican Party could not provide an estimate of Asian-Pacific Islander voters in their ranks.
Larry Lomax, Clark County's registrar of voters, said the county doesn't quantify how many Asian-Pacific Islanders are registered to vote.
APIA Vote stayed busy during caucus season, making phone and house calls and conducting caucus workshops to get more Asians and Pacific Islanders involved in the process, Lee said.
And some of the community's leaders complained to the Nevada Democratic Party in advance of the Jan. 15 presidential debate about feeling left out of the conversation that was supposed to focus on issues that concern minorities. The debate was co-sponsored by black and Hispanic groups.
Speaking up got Asians and Pacific Islanders some debate tickets, the opportunity to submit debate questions and a Jan. 14 event at Chinatown Plaza meant to recognize the community's importance, with Nevada's Sen. Harry Reid and Rep. Shelley Berkley in attendance.
"They reached out to us and we made sure they were involved," said Kirsten Searer, deputy executive director of the Nevada Democratic Party. "It's certainly important for us to reach out to all communities in Nevada, where it's such a diverse state."
Now, the Asian-Pacific Islander community is further mobilizing to make sure it won't again be overlooked.
"We are trying to form a stronger coalition and get in the faces of reporters and both the Democratic and Republican parties," Lee said.
To that end, the nonpartisan Positions On Issues Political Action Committee, or POIPAC, was recently formed.
Chaired by Johnny Jackson, a local businessman and one of the hosts of the "Solid Poi" Hawaiian talk radio show on KLAV-AM 1230, the committee's aim is to educate elected officials and the community-at-large about issues that are important to the Asian-Pacific Islander community.
"We were noticing that in the Asian-Pacific Islander community, nobody was really getting involved in the (political) process because nobody was reaching out to the population," Jackson said. "We have the same issues as everybody else — housing, education — but nobody was reaching out to us. We decided we needed to get our issues out there, so that people who are feeling marginalized can get their voices heard. We're all banding together to get our concerns out there in the forefront, and not just in election time."
One reason politicians may not pay as much attention to the Asian-Pacific Islander community is because it doesn't tend to vote as a bloc, said Kathleen To, president of the 80-20 Initiative, a national, nonpartisan Asian American political action committee.
"Asians have been voting 50 percent Republican, 50 percent Democratic," To said. "Neither side would take us seriously because it was basically a wash."
That's also why candidates tend to focus more on the Hispanic and black communities, she said.
"Hispanics are voting as blocs. African Americans vote very highly Democratic."
The mission of To's group is to encourage Asian voters to vote as a bloc to increase their political clout.
"We are beginning to realize we're not getting anything," To said. "We want to pull together."
Locally, POIPAC held an organizational meeting on Thursday. Assemblywoman Francis Allen, R-Las Vegas, was among the invited speakers.
Allen, a Korean American, said she has noticed the local Asian-Pacific Islander community becoming more politically active in recent years.
"We need more of this," she said. "In order to get the attention of a political party, you have to mobilize voters at the grass-roots level. The Asian community needs to band together and have a strong voice."
Contact reporter Lynnette Curtis at lcurtis @reviewjournal.com or (702) 383-0285.