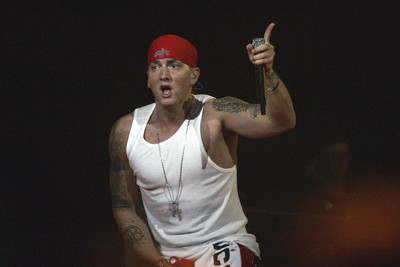 Longtime Las Vegas resident William "Willie" Rizzo has helped put together a book on his father, "Jilly" Rizzo, Frank Sinatra's best friend.
"Jilly! Sinatra's Right-Hand Man" chronicles the duo's friendship over 35 years and their adventures with the A-list crowd they ran with.
The book comes out May 1.
Willie, a table games supervisor at Green Valley Ranch casino, and his brother Joseph collaborated on the book with writer Scott Allen Nollen of Mobile, Ala.
Willie has lived in Las Vegas since 1974.
His father, Sinatra's protector and confidant, died in an automobile accident on May 6, 1992, his 75th birthday, in Rancho Mirage, Calif., not far from Sinatra's home.
The book promises to transport readers back to Jilly's on Manhattan's West 52nd Street, the "Rat Pack" days in Las Vegas, Miami Beach and Atlantic City, "when 'cool' still meant dressing well and holding a door for a lady … and music that was the 'swinging-est,' " according to a press release.
THE SCENE AND HEARD
Palms owner George Maloof has a cameo in Eminem's new music video, "We Made You," which mocks the Hollywood scene and includes a swipe at Alaska Gov. Sarah Palin. Maloof is dressed as a blackjack dealer for his scenes, which were shot in the Palms casino last month. Eminem also appears in an elevator scene torn from the 1988 film "Rain Man," when Dustin Hoffman and Tom Cruise made a grand entry in spiffy new suits on their mission to conquer the gaming tables. Eminem appeared in the scene with Dr. Dre and 50 Cent. The video is for Eminem's upcoming "Relapse" album. …
Customers at a popular Greek restaurant on the west side of town were stunned when a headline-making couple got into a loud tiff recently. A spy said the 20-something gal was heard saying she "wouldn't be doing pills if you weren't such a drug addict." They have since split. …
Hugh Hefner's new mansion-mates, 19-year-old twins Kristina and Karissa Shannon, have a date between the sheets of Playboy's summer issue, which combines the July and August issues. They told me at Hef's birthday party at the Palms they recently were in Italy for some hush-hush filming for the next edition of "The Girls Next Door."
MAY I RECOMMEND …
Chicago native Nico Santucci's latest Capo's Italian Steakhouse revisits the Windy City's speak-easy era and vintage Vegas. His latest edition, at 5675 W. Sahara, features "throwback chic," with red leather banquettes, velvet wallpaper, crystal chandeliers and live piano music. There's even a secret vault, a la Al Capone's, minus Geraldo Rivera poking around. If Chef Jason Catheline looks familiar, it's because he went jaw-to-jaw and expletive-for-expletive with celebrity chef Gordon Ramsay on "Hell's Kitchen 4." "Fuggadaboutit Friday's" offers a 2-for-1 special at both Capo's. The original is located at 5795 W. Tropicana Blvd.
SIGHTINGS
British boxer Ricky Hatton, watching his home team, Manchester City, play soccer on a noon telecast at the Crown & Anchor on Thursday. Before leaving, he got in a game of darts. He's in town training for his May 2 fight with Manny Pacquiao at the MGM Grand Garden. … Sen. Harry Reid, at Lucille's Smokehouse Barbeque in The District on Thursday, with his family, stimulating the economy and enjoying some barbeque. … Poker star Phil Ivey, hanging out at the grand opening of Daydream pool club at M Resort on Thursday. … Boxer "Sugar" Shane Mosley, with his three kids — Najee, Tai and Mee Mee — at "Criss Angel: Believe" (Luxor) on Wednesday night. Afterward, they went backstage for autographs while Mosley and Criss Angel talked boxing. … Maloof, having dinner Wednesday with Phoenix Suns' majority owner Robert Sarver at Capo's on West Sahara.
THE PUNCH LINE
"How about that Octo-Mom? She was cleaning behind the couch today and found two more kids." — late night TV host David Letterman
Norm Clarke can be reached at (702) 383-0244 or norm@reviewjournal.com. Find additional sightings and more online at www.normclarke.com.