Judge rejects settlement in lawsuit over hepatitis C
October 21, 2009 - 9:00 pm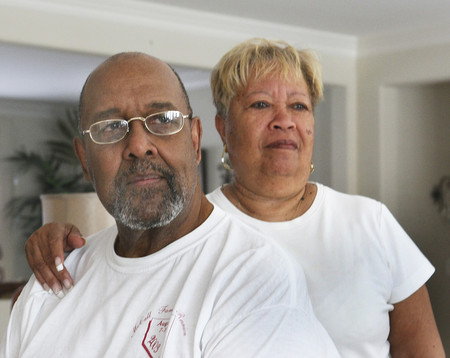 A judge Tuesday rejected a proposed settlement between Dr. Dipak Desai and a former patient who contracted hepatitis C under his care.
District Judge David Wall said his decision was based on vague language regarding some issues in the settlement, and not Desai's objection to the confidential settlement that was reached on his behalf by his medical malpractice insurer.
The judge said the language issues could be resolved.
Lawyers for the patient, Michael Washington, and his wife said they would rewrite the settlement to satisfy the judge's concerns. Failing that, they would proceed with the lawsuit against Desai, who is being sued along with his clinics and the drug companies that made the anesthetic at the heart of the hepatitis C outbreak.
The amount of the settlement was sealed, but lawyers representing patients in other cases said the amount was likely no more than $350,000 plus costs for future medical treatment, which is the state's legal cap for damages in medical malpractice cases.
If a rewritten settlement is approved, the case would continue against the drug manufacturers, including Teva Parenteral Medicines Inc. and Baxter Healthcare Corp., under a defective product claim.
Desai and the other medical professionals who helped perform Washington's colonoscopy would likely be released from the lawsuit, since state law limits malpractice payouts to the $350,000 total no matter how many people were involved.
During Tuesday morning's hearing, the Washingtons' lawyers argued that the settlement would allow the retired couple to move on with their lives after more than a year and a half of litigation.
Ed Bernstein applauded Desai's insurer, Nevada Mutual Insurance Co., for being the only party willing to resolve the case.
"Everybody else has tried to delay or postpone this," he said.
Lawyers for the drug makers objected to the settlement, as did Desai's personal lawyer, who said the doctor never approved it.
"My client, the insured, is in the dark," Joshua Dickey said. "A settlement was reached and we had no knowledge of it whatsoever."
Washington's lawyers argued that Desai's disagreement with his insurance company was a contractual issue that should have no bearing on the proposed settlement.
Wall agreed, saying that issue was better left to "a different forum."
Washington, who has diabetes, is among nine former patients whose hepatitis infections were genetically linked by health officials to the Endoscopy Center of Southern Nevada or Desai's other two Las Vegas clinics.
His lawsuit was to be the first among dozens to go to trial this week, but the trial has been postponed until May.
About 300 former patients have sued Desai, his fellow doctors and his clinics, claiming they contracted hepatitis or other blood-borne diseases after undergoing colonoscopies or other procedures.
Public health investigators blamed the hepatitis outbreak on nurse anesthetists reusing single-dose medicine vials among patients. The vials, they said, became contaminated when nurses used a syringe more than once on the same patient.
Contact reporter Brian Haynes at bhaynes@reviewjournal.com or 702-383-0281.