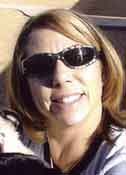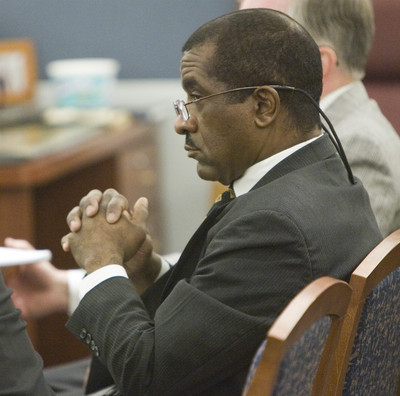 Gina Micali wouldn't let a sports injury slow her down. For five years, the Las Vegas native was a jet skier who competed on Lake Havasu and in California. She later turned to competitive snowboarding and watersports such as wakeboarding.
Micali blew out her knee about seven years ago and a year later injured her shoulder snowboarding, relatives said. For help, she turned to Dr. Harriston Bass Jr. for hydrocodone-based painkillers.
In 2005, she was found dead in her home from an overdose of pills that Bass illegally sold to her, authorities said. She was 38.
On Wednesday, a Clark County District Court jury found Bass guilty of second-degree murder in Micali's death. The jury also convicted him of 49 counts of selling a controlled substance and six counts of possession for sale of a controlled substance.
Bass could face 10 years to life in prison. He is scheduled to be sentenced on April 22.
Micali's family cried out after the verdict was read and wept for several minutes as a court official read each of the 56 counts out loud.
Bass remained stoic. He had been out on bail but was taken into custody after the verdict.
His attorneys said Bass didn't receive a fair trial and would appeal the decision.
"Every doctor in town better watch out who they prescribe medicine to," said David Lee Phillips, one of Bass' attorneys. "Somebody now goes and ODs or commits suicide, the doctor is liable."
Under Nevada law, if someone dies from drugs received illegally from a dealer, the seller can be charged with murder.
Authorities say Bass sold prescription medications without a license. They said Bass had a license to prescribe, but not sell and disperse, prescription medications.
Chief Deputy Attorney General Conrad Hafen said Bass is a "maverick" who now will be held accountable for Micali's death.
"All he was concerned about was profit and seeing how many drugs he could sell to patients," Hafen said.
Bass, 54, ran a mobile service called Docs 24-7. He treated patients at their homes or hotel rooms and, in some cases, prescribed and sold medications.
During the trial, Bass maintained his innocence and claimed he was only trying to help Micali and other patients. His attorneys argued that Bass believed he was authorized to sell prescription medications for a profit.
In June 2006, the Nevada Board of Pharmacy suspended Bass' medical license for overprescribing. He also was found guilty of medical malpractice in the 1990s for failing to care for two patients who died after he performed surgery on them.
Bass is believed to be the first doctor in Nevada found guilty of murder for unlawfully selling prescription medications, Hafen said.
Micali graduated from Clark High School in the mid-1980s. Most recently, she was a bartender at Chilly Palmers in Henderson. Her brother, Joey Micali, 42, joked that she was never married and didn't have kids because "she was into her sports too much."
He said he never knew his sister was taking painkillers and her death came as a horrible shock. He said at least 400 people attended her funeral.
Joey Micali said he was pleased with the verdict and hoped it will lead to safer medical practices. "He (Bass) had no business doing what he was doing," Micali said.
Contact reporter David Kihara at dkihara@reviewjournal.com or (702) 380-1039.