Las Vegas city manager given $38,500 pay raise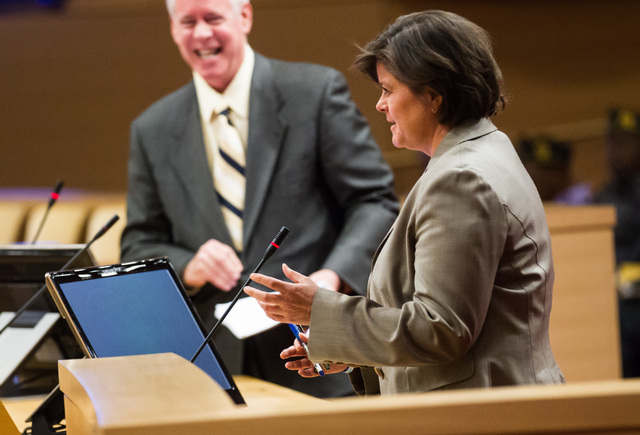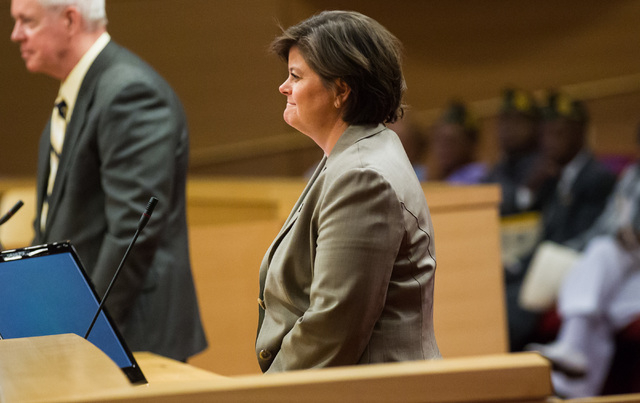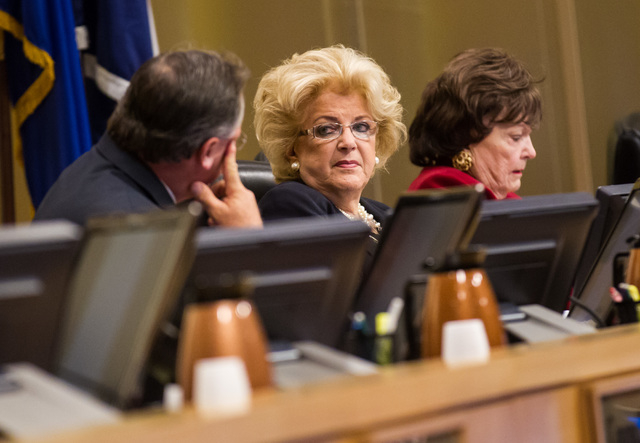 Don't call it a raise.
The $38,500 "market rate adjustment" awarded to Las Vegas City Manager Betsy Fretwell on Wednesday sure looks like a pay hike, though City Council members who approved the move prefer to think of it as a way to bring the longtime top administrator's pay in line with that of her peers in other jurisdictions.
Fretwell, often lauded for her role in steering the city through deep recession-era staff and budget cuts, was denied a roughly same-sized raise in July. She picked up a 10 percent pay hike instead.
Councilwoman Lois Tarkanian, one of those who voted to approve Fretwell's 2014 increase, said her latest raise amounted to finishing unfinished business.
"Even with an adjustment last year, she still makes $30,000 less than her predecessor," Tarkanian said. "We don't want to lose her. … This adjustment doesn't put her way above anybody; it puts her amongst her peers."
Fretwell started at the city in 2000 as assistant city manager. She was named city manager in 2009 and was awarded a 3 percent salary increase that same year.
The 15-year City Hall veteran helped unveil Las Vegas' first balanced budget since 2007 in a presentation Tuesday. She presided over a pair of city credit rating improvements earlier this year.
Wednesday's move sets the city's base salary for city manager at $260,000, a figure Fretwell will be paid retroactive to April. A staff survey found that number still falls almost $17,000 short of the average paid out to top city managers in similarly sized cities.
Councilman Bob Beers called that survey — which also compared Fretwell's pay with that of top executives at the University of Nevada, Las Vegas, University Medical Center and the College of Southern Nevada — "significantly flawed." Beers cast the lone vote opposing the move.