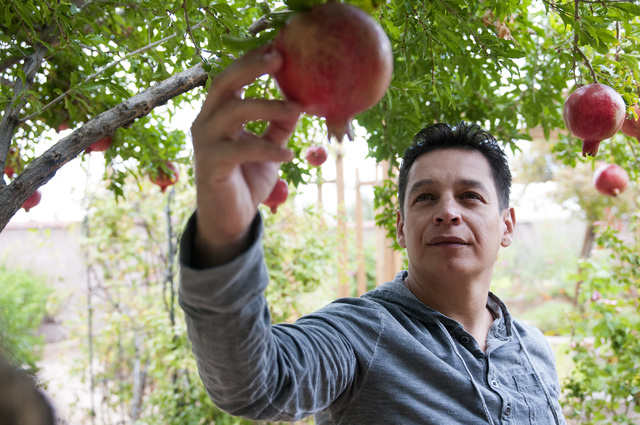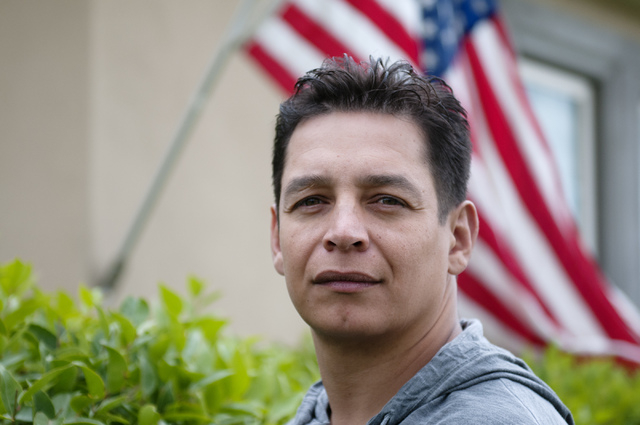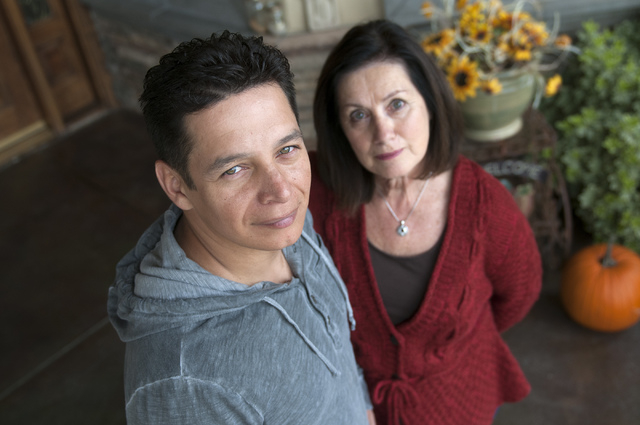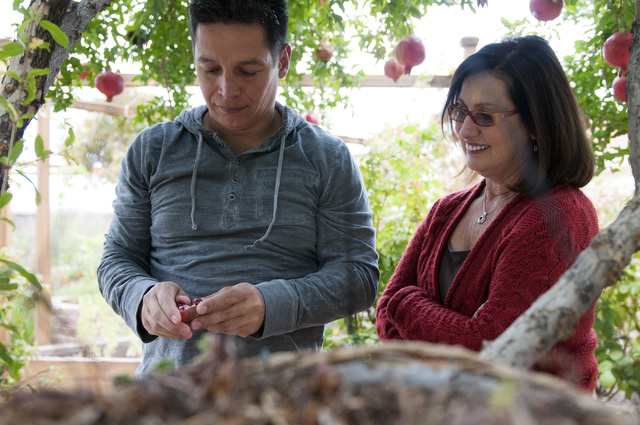 CARSON CITY — A Las Vegas man originally from Venezuela who wants to become a U.S. citizen suffered a setback Thursday when the state Supreme Court rejected an appeal denying him the opportunity to challenge a 17-year-old attempted burglary conviction.
Walter Trujillo, a permanent legal resident of the U.S., vowed to continue with his quest despite the court's ruling.
It isn't every immigrant who takes a case all the way to the state Supreme Court on such an issue, particularly since Trujillo has permanent residency.
But Trujillo said he wants to become a citizen and to vote.
"I love this country," he said. "I believe every immigrant who comes to this country is lucky. Everyone should learn the Constitution and become an American citizen."
The next legal avenue for Trujillo might be to seek a pardon from the conviction from the Nevada State Pardons Board.
A house painter, Trujillo made a terrible error of judgment in 1996 when he tried to steal some items from a Las Vegas grocery store.
Trujillo, who was in the country legally on a tourist visa, ultimately pleaded guilty to a charge of attempted burglary. He received probation and successfully challenged an effort to deport him.
Years after marrying a U.S. citizen, fathering two children who now are citizens and being granted permanent residency status, Trujillo decided to pursue his dream of becoming a citizen himself.
But in 2010 he was told by the U.S. Immigration and Naturalization Service that he could not become a citizen because of the 1996 guilty plea.
When he entered the plea, he was not informed that doing so could have consequences for his future effort to become a citizen.
So Trujillo has embarked on a legal effort to set aside the plea.
His attorney, Michael Schwarz, took his case to the Supreme Court, arguing that there is legal precedent to do so using a "writ of coram nobis," which would require a court to consider facts that might have changed the outcome of a case if they had been known at the time.
The Clark County district attorney's office opposed Trujillo's petition, saying the argument that his attorney at the time failed to inform him of the immigration consequences of his plea did not entitle him to relief.
"He has failed to provide any valid reason for failing to bring this motion earlier, and as such, has waived any right to withdraw his guilty plea," the office said in its filing with the court.
In its ruling, a three-judge panel of the court affirmed that the common law writ of coram nobis can be used in Nevada.
But in a blow to Trujillo, the court also found that his claim of ineffective assistance of counsel is not within in the scope of the writ. As a result, the lower court's decision denying his petition was affirmed.
"A writ of coram nobis is the forum to correct only the most egregious factual errors that would have precluded entry of the judgment of conviction had the error been known to the court at the time," said the opinion written by Justice Michael Douglas.
The court also expressed serious reservations about the effects of its ruling in Trujillo's case.
"We have long emphasized the importance of the finality of judgments, and we are gravely concerned that recognizing this writ, even in the very limited form that we do today, will result in a proliferation of stale challenges to convictions long since final," the court said.
The court cited a 1st U.S. Circuit Court of Appeal's discussion of coram nobis, which said the writ should be "hen's-teeth rare."
Schwarz said a pardon might work in Trujillo's case.
"My understanding is that if the governor grants a pardon, it is as if it never happened," he said.
"I'm disappointed for my client," Schwarz said. "On the other hand, it is a really interesting decision I was happy to have been involved in."
Trujillo said he has no plans to enter politics if he wins citizenship. But becoming a citizen will be a way to show his family that one mistake made years ago doesn't mean you can't get another chance.
Trujillo said he has the support of his wife and two children in his effort. Many years ago he took both English and American government classes and has a college degree in administration from Venezuela. He decided to come to the U.S. to learn more about what has made the country so successful.
Trujillo said he believes that those who have come to the U.S. illegally should be able to pursue citizenship if they have made the effort to work, pay taxes and become part of the community.
"But it is not something to be given away," he said. "You should have to earn it."
He said that if he had not been so naive he would not have signed the plea agreement all those years ago.
"It never should have ended as a felony," he said.
But Trujillo said he won't give up on his goal and that his next step might be to seek a pardon.
"The way I see it, when you love something you follow your heart," he said. "I love this country. I'm part of this country. I will reach my goal."
Contact Capital Bureau reporter Sean Whaley at swhaley@reviewjournal.com or 775-687-3900. Follow him on Twitter @seanw801.