Las Vegas mayoral candidates hit final stretch before election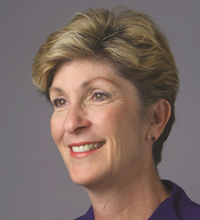 Oscar Goodman's legacy looms large over the campaign to replace him.
Early voting begins next weekend in the closely watched Las Vegas mayoral race and other city races. Voters will start choosing who will step into the shoes filled for 12 years by the popular Goodman, who took an office with little formal power and turned it into a bully pulpit with international reach.
His wife, Carolyn Goodman, founder and former president of the Meadows School, is vying to succeed him against Chris Giunchigliani, a Clark County commissioner and former state legislator.
They're running at a singular time in Las Vegas. The economy shows signs of life, and city officials will complete several projects in the coming year identified with Oscar Goodman: a new City Hall, the Mob Museum, the Smith Center for the Performing Arts, the relocation of the Zappos headquarters to downtown.
Carolyn Goodman uses that legacy as part of her pitch, saying she has been by her husband's side as he has promoted those deals and projects. She knows the deals and the players and can hit the ground running. At the same time, though, she has tried to paint herself as an "outsider" candidate as-yet unsullied by politics in an attempt to tar Giunchigliani as a career politician.
Giunchigliani's task is to poke holes in the Goodman image. She has attempted that by saying Oscar Goodman has not done enough to really change Las Vegas for the better and promote business, and by trying to portray Carolyn Goodman's candidacy as shallow when compared to her experience in government.
As to which side is winning so far, all that can be said is that the next mayor's initials will be C.G.
'I am not a walking encyclopedia'
Goodman's insider/outsider approach got a good airing last week during a lunchtime forum, starting with her decision to get into the race.
"I thought, 'Who better?' " she said. " 'Who already has the pieces in place to carry on beyond him, if that's who the voters choose?' "
But this was part of her introduction, too: "Not being a politician, I don't have 22 years of experience behind me, so I may not have all the facts to answer you."
Later she was asked for specifics on topics such as handling the city's budget. "The specifics? I can't tell you that," she said. "I'm not in the city. I'm where I am at this point."
Carolyn Goodman said there's a difference between being a mayor and mastering policy details.
"What I've been party to are the meetings, the dinners, the breakfasts, and I absolutely helped sell Las Vegas" to entities such as the Cleveland Clinic and Zappos, she said.
"When I talk about not being privy to, for instance, the budgetary thing, while it ends up at the mayor's desk and the City Council's, it really is those inside meetings that are going on with Betsy Fretwell as the city manager and the department of finance. Those intricacies of the meetings … that's what I was referring to."
She doesn't think voters will penalize her for it.
"You can't please all the people all the time. I am who I am," she said. "I am not a walking encyclopedia.
"To me, a real leader surrounds him or herself with very bright, very capable people who are exceptionally good in their specific area, and then you rely on them."
'Politician is not a dirty word'
Giunchigliani, meanwhile, has specifics out the wazoo when it comes to detailing her time in the Legislature and on the County Commission.
She has brought that type of organization to the campaign trail, talking up her involvement with legislation that helped fund the Smith Center and a spay/neuter ordinance that's been adopted valleywide, to name two examples.
At one point she tried to dismantle Oscar Goodman's record of championing downtown redevelopment, saying, "What's happened in 12 years is two blocks" of new businesses.
The reaction was swift and critical, and in subsequent appearances she made sure to commend the mayor and City Council for the work they've done while still criticizing them for what's left to do.
There should be more free downtown parking, for instance, and fewer parking meters. Liquor license origination fees should be done away with for the entire city, she said, not just temporarily waived in two special downtown districts. And the city could be doing more to diversify the economy, make licensing and permitting simpler and partner with public schools, she said.
She said she's getting a positive response.
"I'm not overly optimistic, but I'm going to win this race," she said.
Giunchigliani has won every race she's been in to date, and along the way became known as a liberal Democrat with strong ties to organized labor. Public employee unions have not been popular lately because of public sentiment that they haven't sacrificed enough in the down economy, but it remains to be seen if that will play a role, since she entered the race relatively unknown to city voters. Her commission and Assembly districts are outside the city limits.
"The word 'politician' is not a dirty word," she said. "I absolutely know that the public wants experience. The mayor's job is too important this time around.
"You have to know government to change government."
There are potential upsides and downsides to each candidate's approach, said Ken Fernandez, a political science professor at the University of Nevada, Las Vegas — but determining which ones apply in this race is tricky, because the polling data that's circulated is so different that it could be from two completely different contests.
Giunchigliani agreed to every debate and forum she could, and tried to start a drumbeat of criticism toward Goodman because she opted to accept only a few debate invitations, instead favoring solo events with voters.
For Goodman, that could make sense, Fernandez said.
"You see that with people who are the front-runner or incumbents," he said. "You play it safe when you believe you're ahead of the game."
She couldn't have gotten away with doing no debates at all, though, because the race is very high-profile, and "people expect those things."
Voters also tend to expect candidates to be ready with specifics when asked, even though they also like candidates who aren't incumbents.
"Being an outsider can be a great benefit, but you do get these questions and it may look like you lack experience," he said. "Voters want their cake and to eat it too. They want a fresh face, but they also want someone who has experience."
Giunchigliani has that experience.
"When it comes to sheer résumé, Chris G. blows Goodman out of the water," Fernandez said.
That by itself won't be enough if the Goodman name and "brand" is strong enough to keep her comfortably ahead.
"In many cases, it is more a personality contest," Fernandez said. "Experience won't always trump other factors. It depends on what the polls are looking like."
Each campaign has released a poll, and unsurprisingly each poll puts the respective candidate exactly where she wants to be.
Giunchigliani's campaign survey found her running within 2 points of her rival — basically, a tie.
Goodman's campaign, meanwhile, polled people and found that she was ahead of Giunchigliani by 20 points with support above 50 percent.
"Debate or no debate — in double digits, it won't make a difference," Fernandez said. "If it's close, one or two (debates) could make a difference."
Contact reporter Alan Choate at achoate@reviewjournal.com or 702-229-6435.