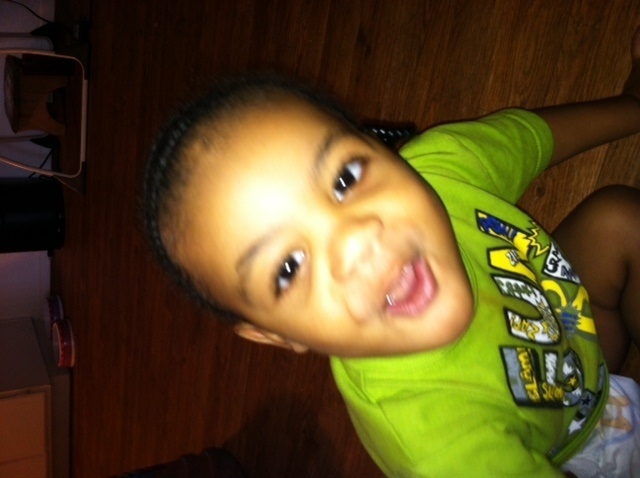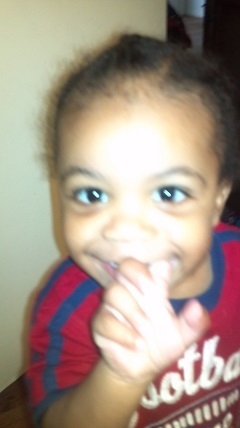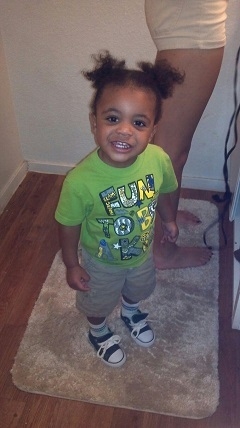 Julian Wilson was almost two years old when he died from ingesting a small battery Oct. 18.
According to the Clark County coroner's office, Julian died of internal bleeding with lacerations in his esophagus, gastric irritation and a collapsed lung.
"Nobody knew, really, what it was," Julian's grandmother, Elena Derbyshire, said.
Paramedics were called when the child began vomiting blood.
Even the doctors had trouble figuring it out, Derbyshire said, and no one knows when the battery was swallowed.
"They didn't know what it was in the X-ray. They didn't figure out it was a battery until they did the autopsy," she said.
The death has been ruled an accident, but Las Vegas police and the Clark County Department of Family Services are still investigating the incident.
"We just don't know the exact circumstances," police spokesman Larry Hadfield said.
"Investigators searched my house. They asked us a bunch of questions," Derbyshire said. "We don't have anything to hide. It's just a tragedy."
According to a public disclosure by Family Services, the family was investigated in November 2012 after the department received a report about Julian, but the claims were not substantiated.
While deaths from battery ingestion are rare, the complications can be incredibly dangerous.
A button battery, from household items like remote controls, watches and hearing aids reacts with saliva and creates an electrical charge that can seriously burn the esophagus in as little as two hours and treatment requires multiple surgeries, according to the National Capital Poison Center. Permanent damage is common.
"The longer (batteries) are in contact with the tissue, the worse it can be," Nevada Poison Center spokesman Sarah Bruhn said.
"We see kids getting into them a lot. We probably get calls every day," she said. "We always recommend they go see a physician and get an X-ray."
Children younger than four are at the greatest risk, because symptoms may go unnoticed.
Jeanne Marsala, director of Clark County Safe Kids at Sunrise Hospital Medical Center explained that while the esophagus is reacting to the battery, breathing is not constricted.
"If (a toddler) can't talk to you and tell you that they feel a burning, that's the problem," Marsala said.
Symptoms often present as flu-like ailments such as coughing, drooling and discomfort.
Battery ingestion is a growing trend because of the prevalence of handheld devices. Serious injuries have quadrupled since 2006, and almost 3,000 kids are treated in emergency rooms each year after swallowing batteries — that's one every three hours, she said.
The National Poison Center reported 33 fatalities from battery ingestion since 1979, but not all cases are reported to the agency.
But Marsala is still surprised.
"This is my first experience with this, and I've been director of Safe Kids for 15 years," she said.
Marsala advises parents to completely child-proof their homes and make sure batteries are stored safely.
"If your child crawls, get on your knees and crawl," she said.
As an added precaution, she suggested covering battery compartments with tape.
Las Vegas police stress the importance of supervision.
"Kids always put stuff in their mouth," Hadfield said.
Contact reporter Wesley Juhl at wjuhl@reviewjournal.com or 702-383-0381.