Lieutenant governor hopeful has record
February 8, 2010 - 10:00 pm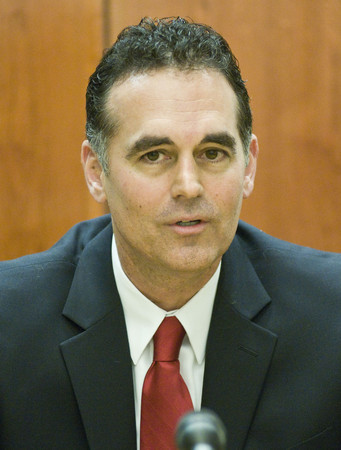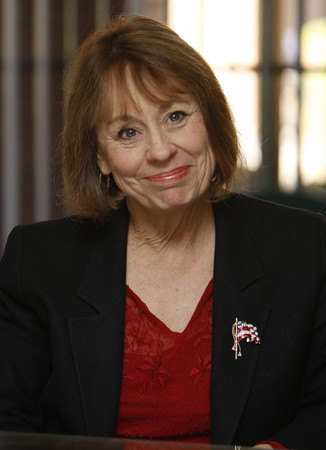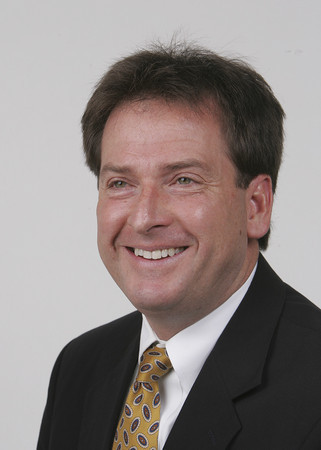 Add another name to the list of candidates for lieutenant governor of Nevada who have had a brush with the law.
Jessica Sferrazza, who is running in the Democratic primary to challenge incumbent Republican Brian Krolicki, was charged with battery and convicted of harassment in 1992, when she was 19 years old.
"It was a stupid mistake that I made and I'm sorry for it and life goes on," Sferrazza said. "I've said all I'm going to say about it."
Sferrazza, the daughter of former Reno Mayor Pete Sferrazza, says the conviction was subsequently dismissed and case records sealed at her request. She says she won't seek to have the records opened for members of the electorate to draw their own conclusions about the incident.
An article in the Sparks Tribune dated Oct. 10, 1995, rehashed the incident. The Sparks article was written when Sferrazza, then 21, was running unsuccessfully for mayor of Reno.
The article states Sferrazza was given one year of probation and ordered to attend anger control sessions as the result of a plea bargain. In exchange, a battery charge was dropped.
According to the article, the charges stemmed from a dispute with a 17-year-old former friend to whom Sferrazza was accused of making as many as 20 threatening and obscene phone calls in a day.
The Sparks newspaper also reported Sferrazza harassed the girl at work and sent her threatening mail.
"The case culminated in a hair-pulling fist fight in a McDonald's parking lot on June 9, 1992," the article reported.
"Witnesses at the time told police Jessica Sferrazza followed (the girl) to the location and hit her in the face before pulling her hair, kicking her and pulling her earrings from her ears."
During court proceedings, a therapist said that Sferrazza "accepts responsibility for the acts and her regret appears genuine," the Sparks paper reported.
When asked about the 1992 incident during her campaign for mayor, Sferrazza said the accusations were politically motivated and "there were witnesses who said I walked away," the article stated.
Sferrazza has since gone on to a nine-year career on the Reno City Council, winning 73 percent of the vote in 2004 and 75 percent in 2008.
Sferrazza is the second candidate in the lieutenant governor's race to have had legal problems.
Incumbent Brian Krolicki faced — and defeated — criminal charges related to his management of a college savings program. Krolicki said the charges from Democratic Attorney General Catherine Cortez Masto were politically motivated.
TARKANIAN SAYS NO TO BIRTHERS
Republican U.S. Senate candidate Danny Tarkanian says people peddling the myth that President Barack Obama isn't an American citizen won't find a friendly ear with his campaign.
During a meeting with the Review-Journal editorial board, Tarkanian was asked about an incident at a forum he attended in which an audience member shouted "send him back to Kenya," an apparent reference to Obama.
"From everything that we have seen, Obama is a citizen of the United States," Tarkanian said.
He continued: "These statements are a diversion from the real problems we have in our country and we should focus on those real problems."
When asked whether he would correct people in the future who perpetuate the Obama birth myth, Tarkanian said: "From everything we have seen he is a citizen and he is entitled to be the president."
POLLS STILL NOT REID'S FRIEND
Sen. Harry Reid is still being beaten by potential Republican opponents in a recent Rasmussen poll. But the survey also shows Nevadans aren't rushing to strongly back any one GOP favorite and would welcome yet another newcomer to the primary field.
In fact, in the world of political polls, voters have cooled just a bit toward the slate of top Republicans vying to oust Reid, who's seeking a fifth term.
The Feb. 3 phone survey of 500 likely Nevada voters finds Reid earning 39 percent to 41 percent of the vote against any of four GOP challengers, Rasmussen Reports said. That's a slight gain from January when he showed 36 percent support against his top two opponents and slightly less than 43 percent against those same two in December.
Reid has been stuck at around 40 percent in most polls since last year.
His Republican opponents are not doing as well this month, down slightly from the 50 percent high they had hit in previous surveys, Rasmussen said.
"This continues to suggest that the race is still about Reid and not about them," Rasmussen said as voters have yet to put their money on one GOP candidate four months before the June 8 Republican primary will decide the matter.
Here's how Reid would do against his top potential GOP rivals if the general election were held today, according to the poll, which had a margin of error of 4.5 percentage points:
• Danny Tarkanian, a businessman, leads Reid 47 percent to 39 percent.
• Sue Lowden, a businesswoman and former state senator, leads Reid 45 percent to 39 percent.
• Sharron Angle, a former Reno assemblywoman, leads Reid 44 percent to 40 percent.
• Brian Krolicki, the lieutenant governor who's considering getting into the race, edges Reid 44 percent to 41 percent.
Not many voters have "very favorable" views of Reid or the GOP hopefuls:
• 16 percent have a very favorable view of Reid, and 46 percent very unfavorable.
• 16 percent have a very favorable view of Tarkanian, and 13 percent very unfavorable.
• 14 percent have a very favorable view of Krolicki, and 12 percent very unfavorable.
• 12 percent have a very favorable view of Lowden, and 11 percent very unfavorable.
• 8 percent have a very favorable view of Angle, and 12 percent very unfavorable.
As for Gov. Jim Gibbons, 39 percent approve of his job performance and 59 percent disapprove.
What about President Barack Obama, who won 55 percent of the Nevada vote in 2008? Rasmussen says 46 percent of voters in the state approve of how he's performing, with 27 percent strongly approving. Meantime, 54 percent disapprove of the president's job performance, including 45 percent who strongly disapprove.
STATE PARKS SHUTDOWN POSSIBLE
Here's a potential budget cut outdoor enthusiasts won't like one bit: Shutting down Nevada's state parks.
But that's absolutely part of the discussion when lawmakers say "everything is on the table" when it comes to cutting state expenses to close a budget gap of about $900 million.
Lawmakers will head to Carson City for a special session later this month to discuss ways to cut the budget, a conversation that, in addition to closing parks, will include cutting pay for state and education workers and employee layoffs among the unpleasant choices.
"Arizona has closed their state parks," state Senate Majority Leader Steven Horsford, D-Las Vegas, said recently. "It is an example of what could be done to eliminate an entire state function."
Asked whether farming out park operations to private contractors was a possibility, Horsford replied: "The goal would be to reduce operations to save as much money as we can. If you contract out you have to pay someone to run it."
The Nevada Division of State Parks has 24 parks in four regions: Carson/Tahoe, Fallon, Panaca and Las Vegas.
Contact Benjamin Spillman at bspillman @reviewjournal.com or 702-477-3861. Contact Capital Bureau Chief Ed Vogel at evogel@reviewjournal.com or 775-687-3901. Contact Laura Myers at lmyers@reviewjournal.com or 702-387-2919.