Life Is Beautiful, but not for everyone — PHOTOS
September 23, 2016 - 11:52 pm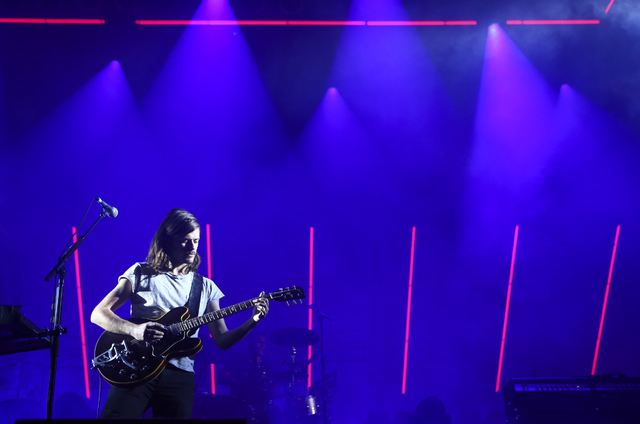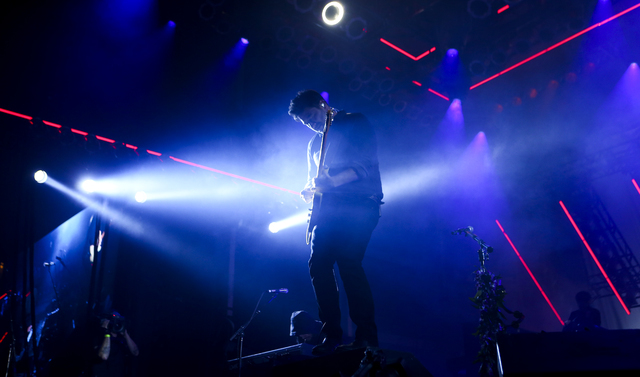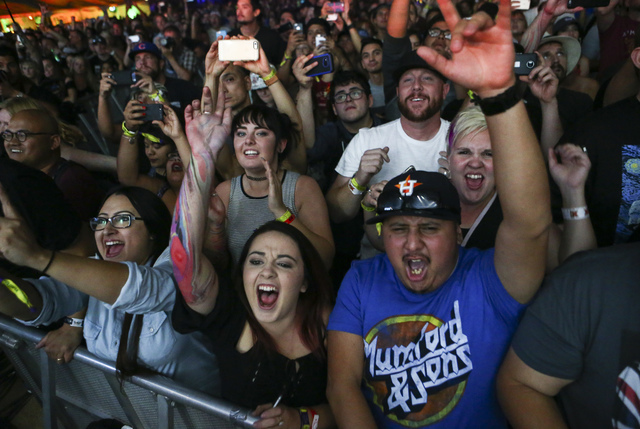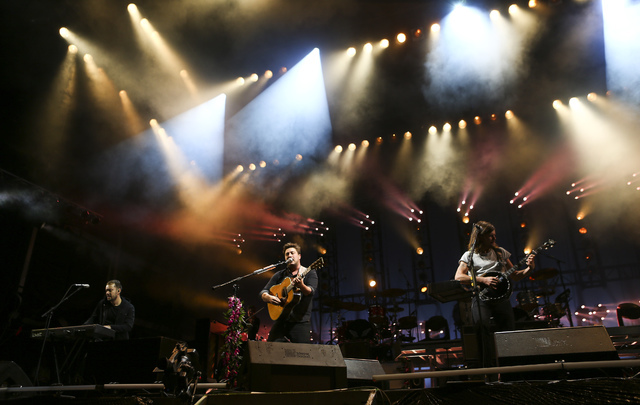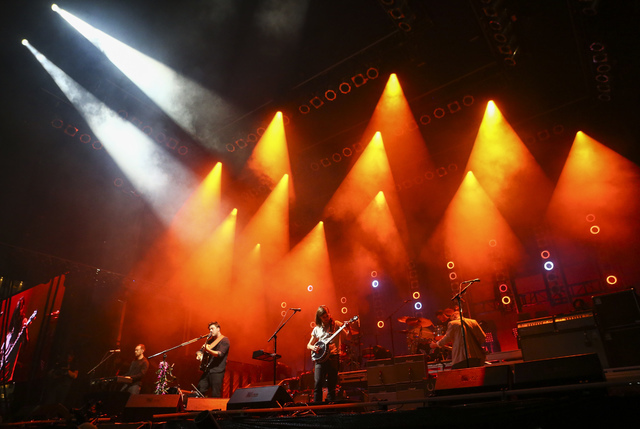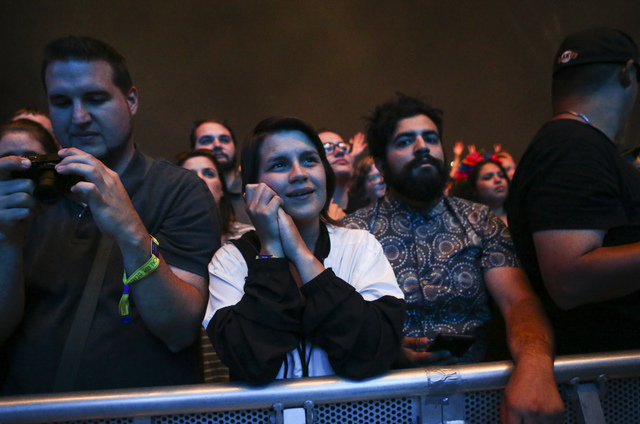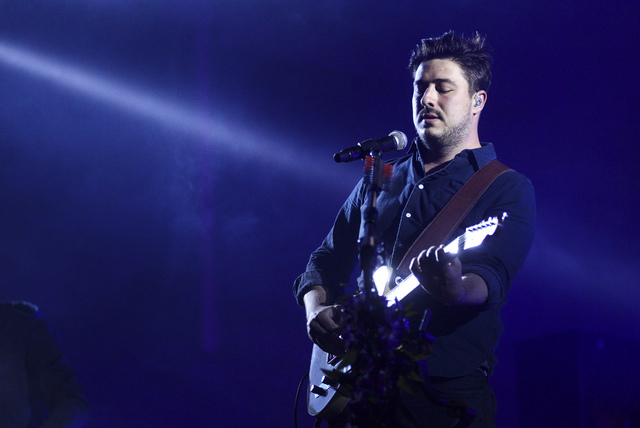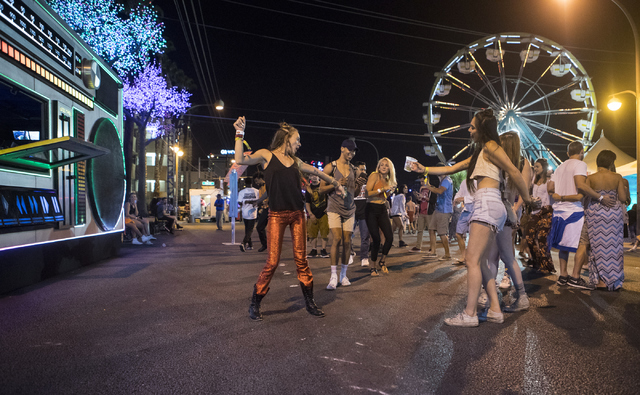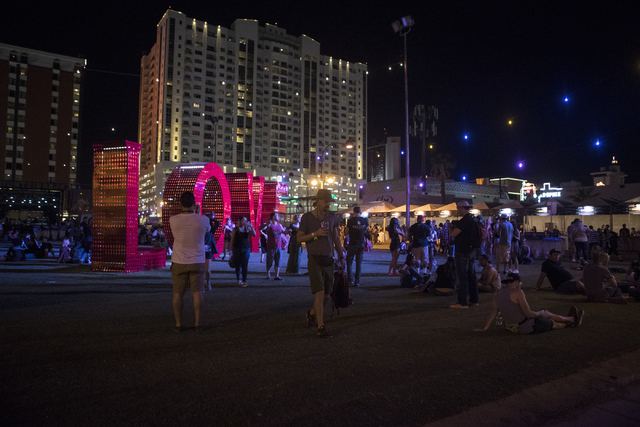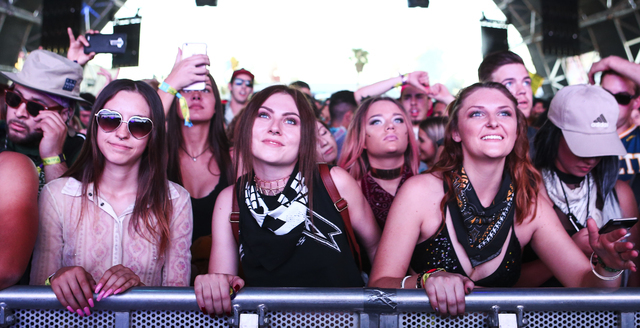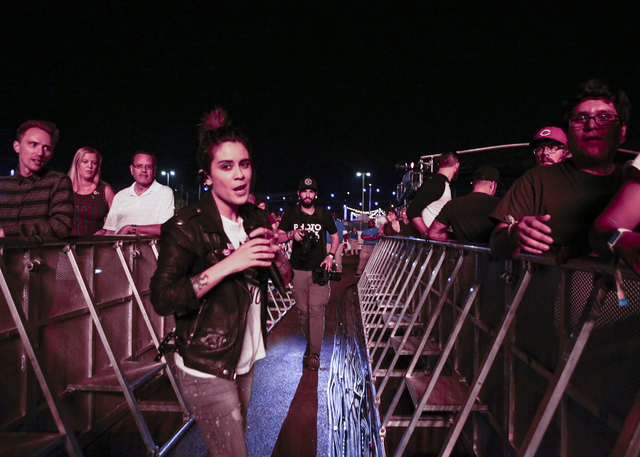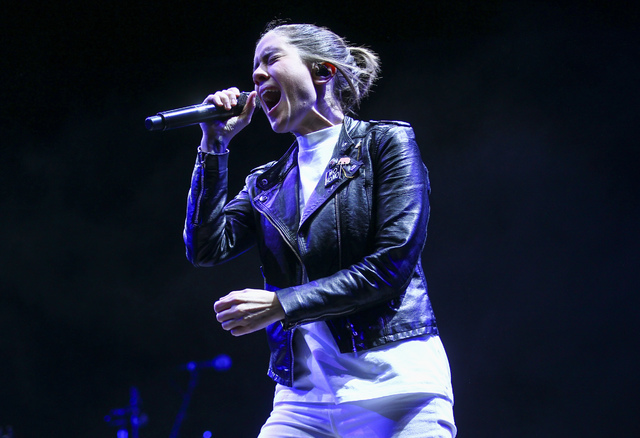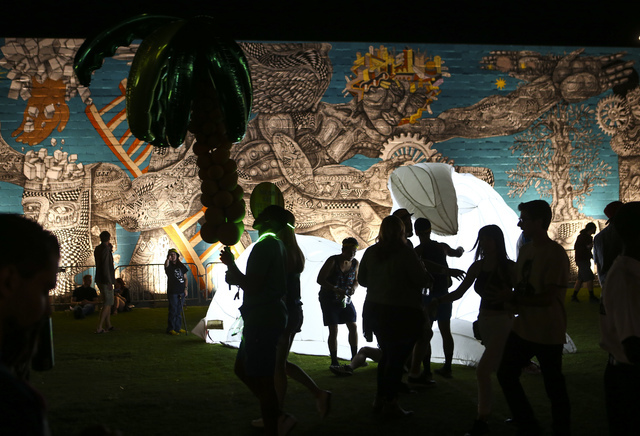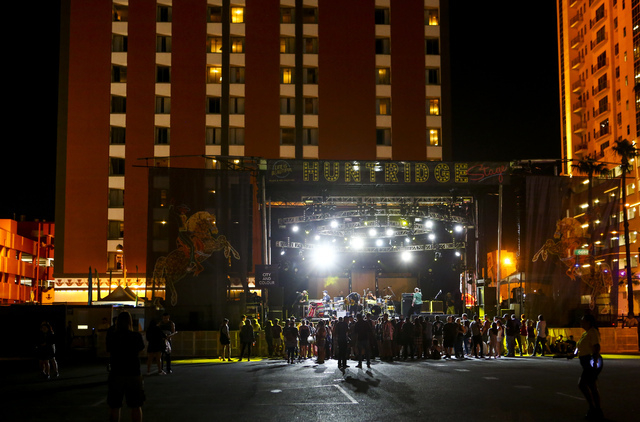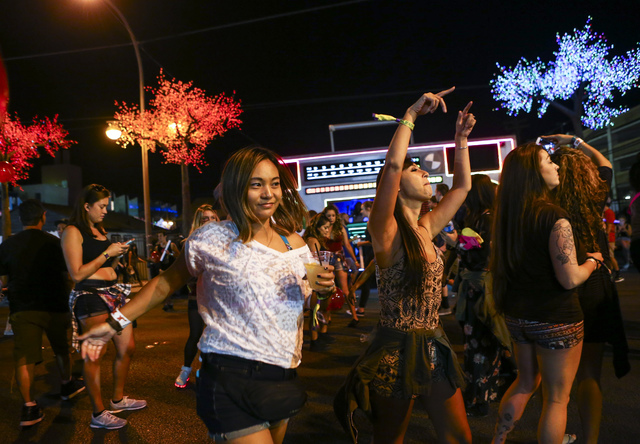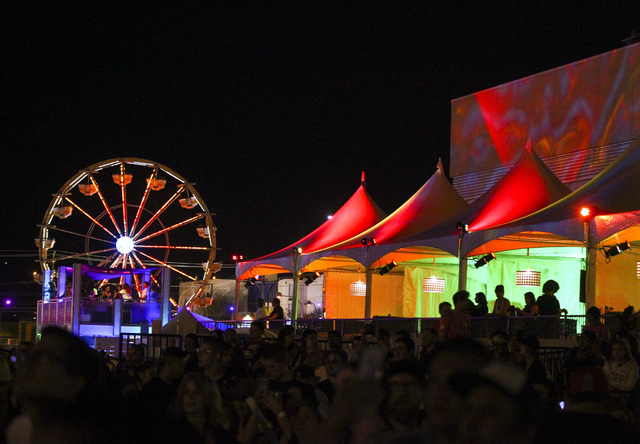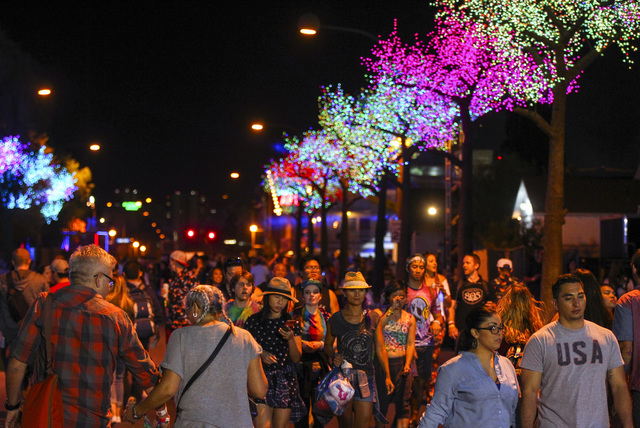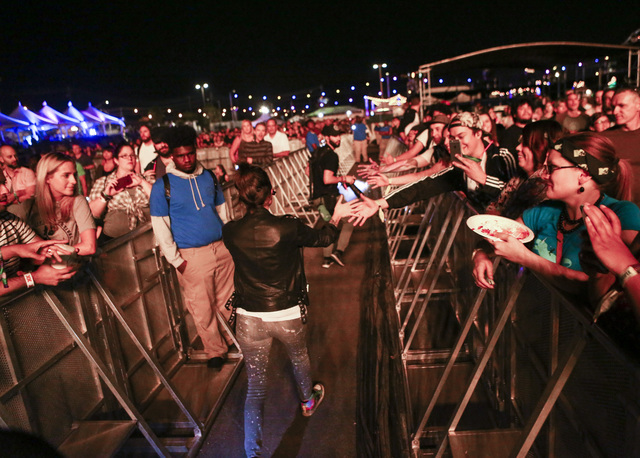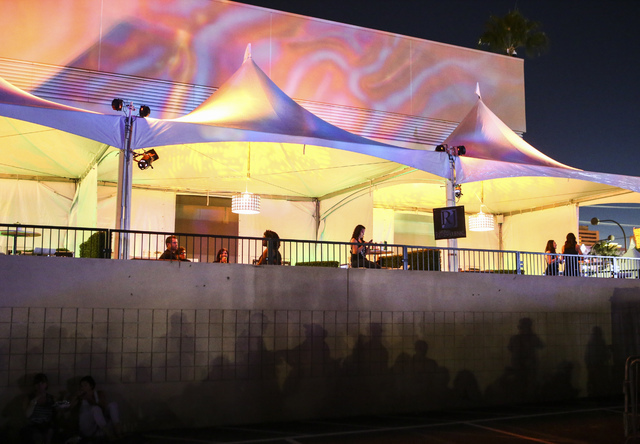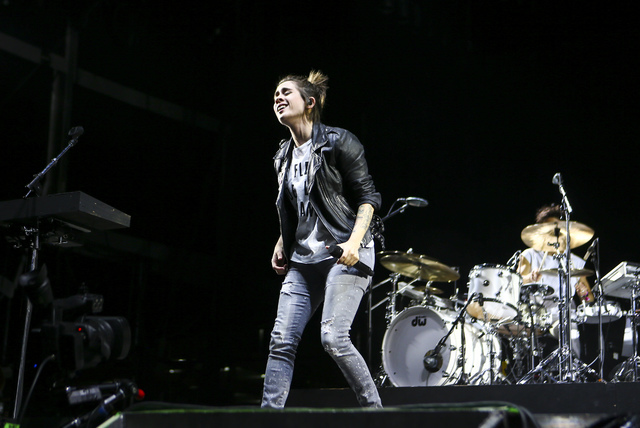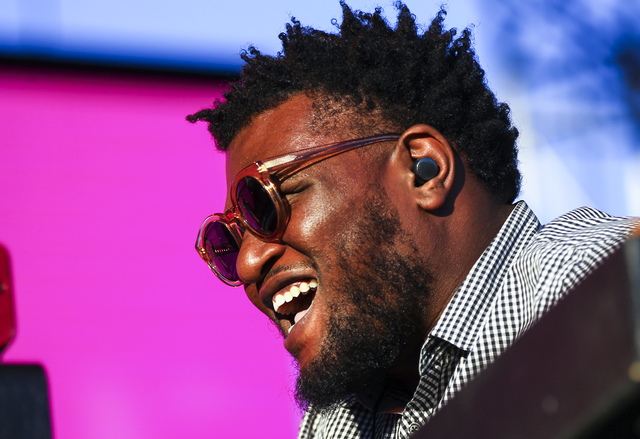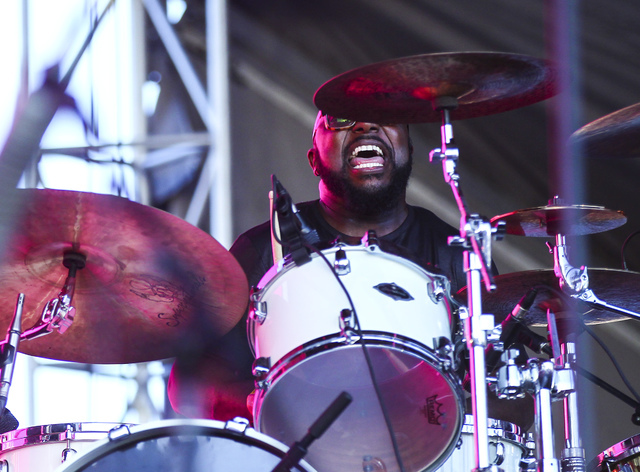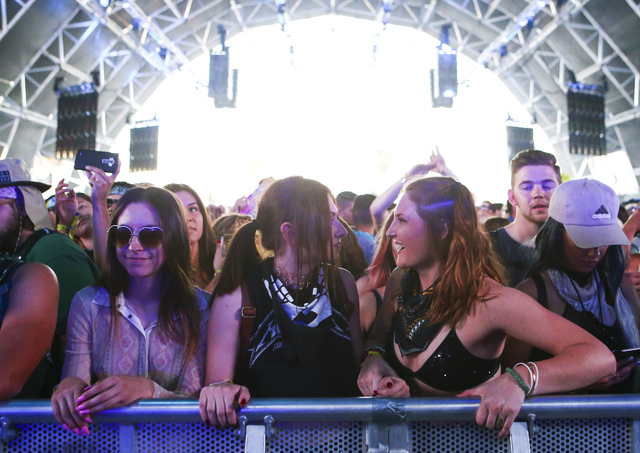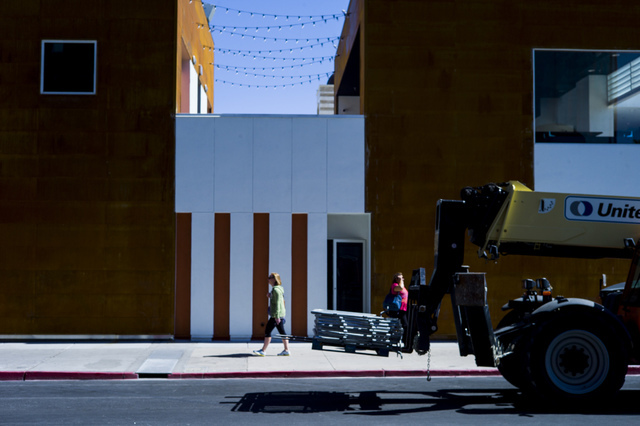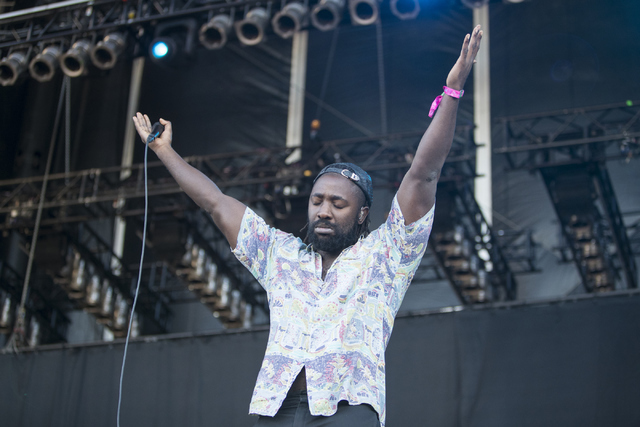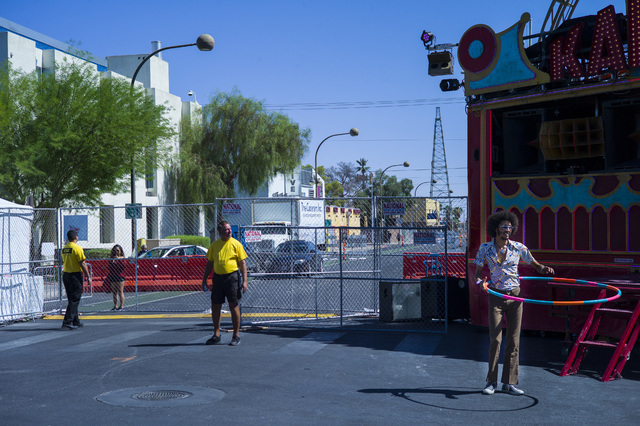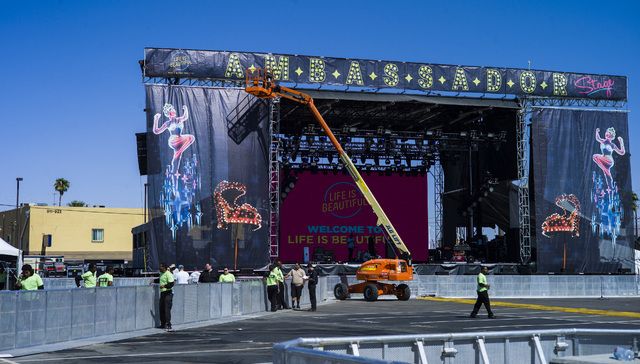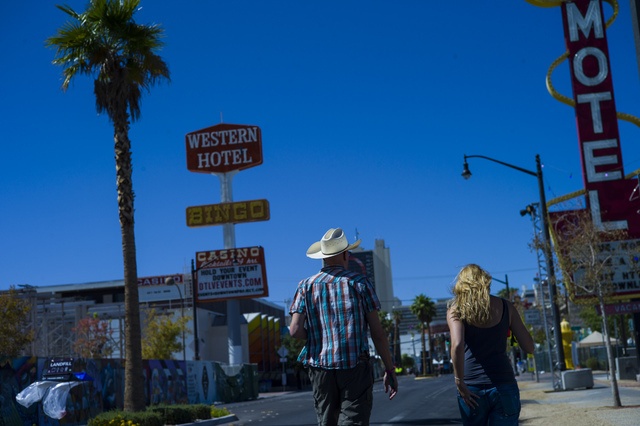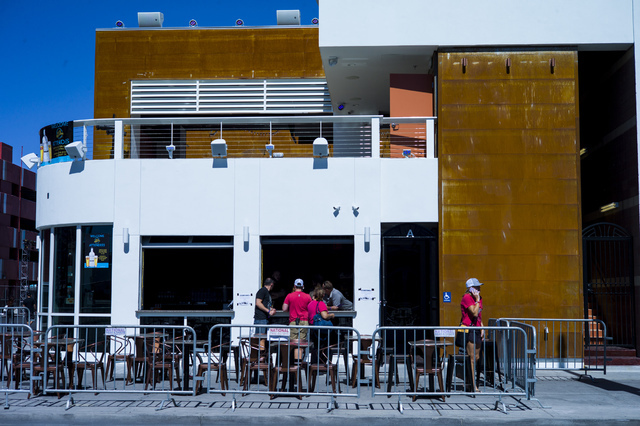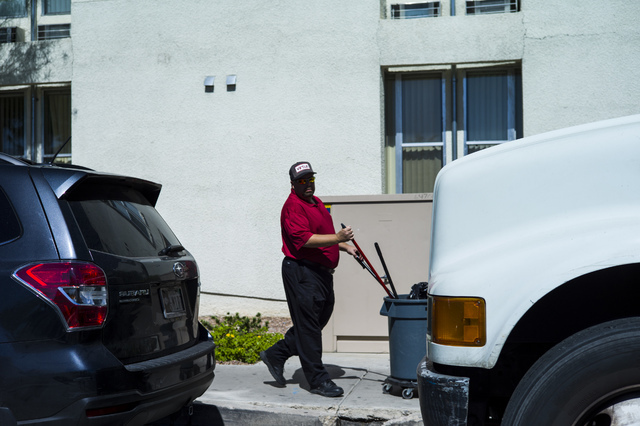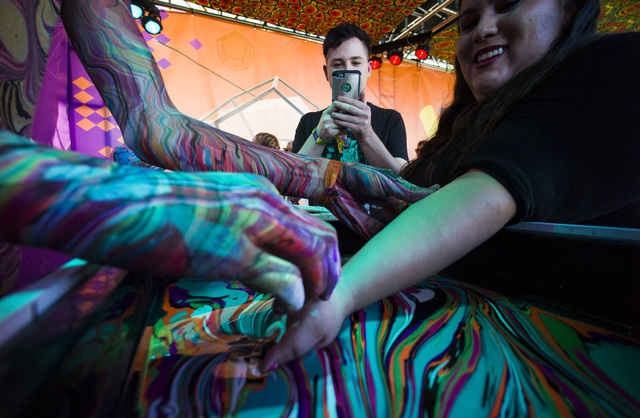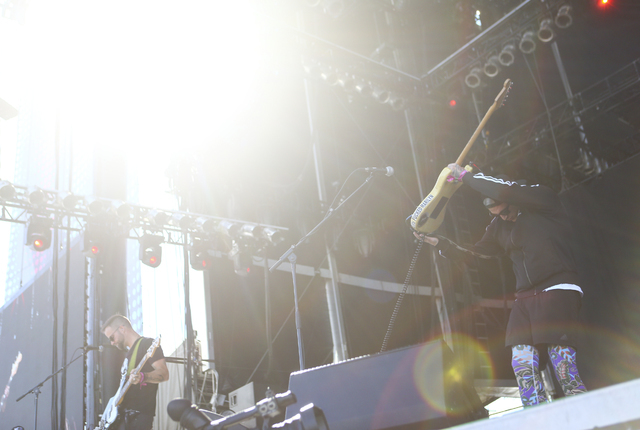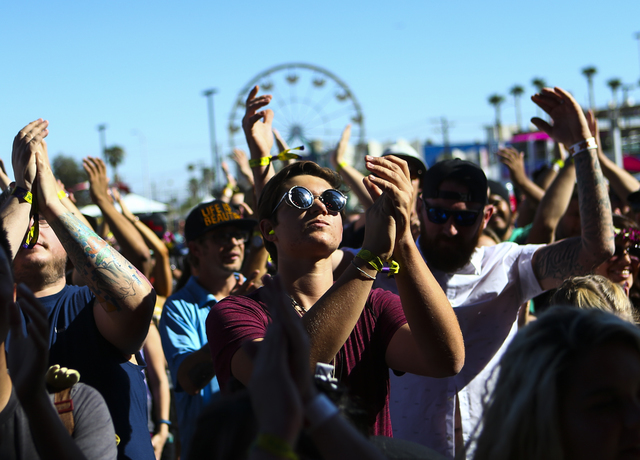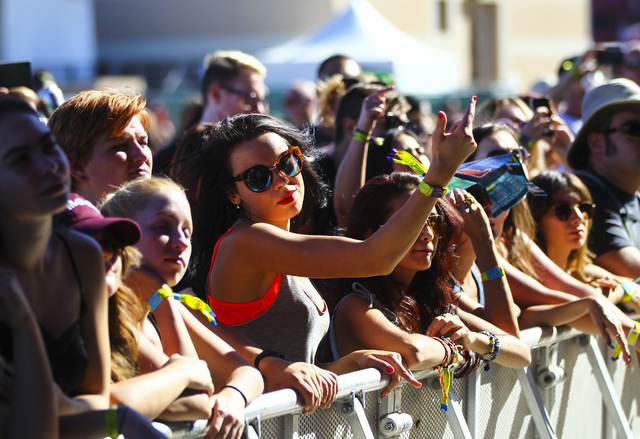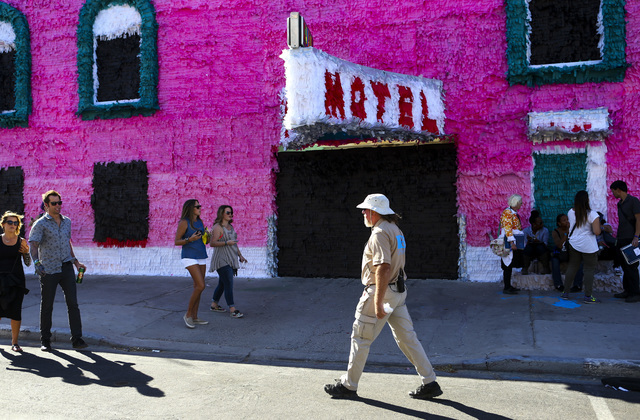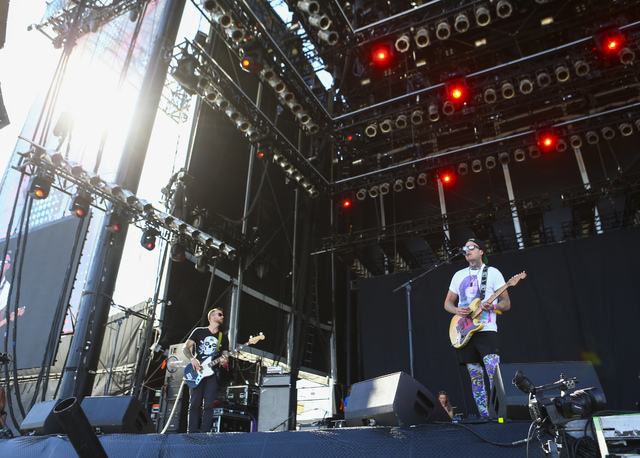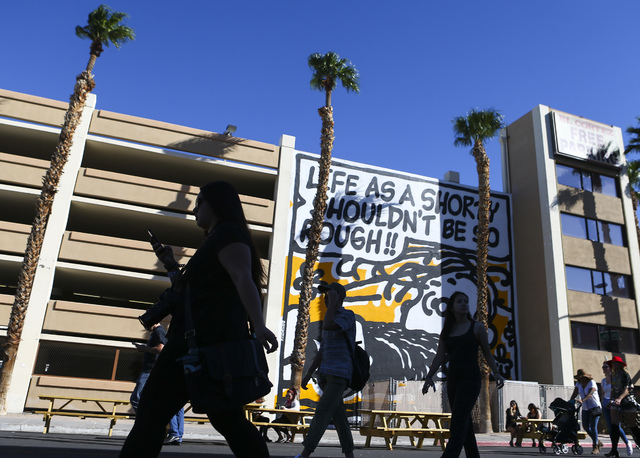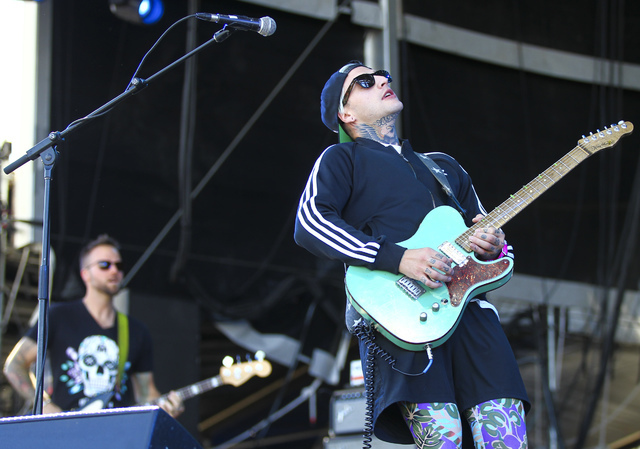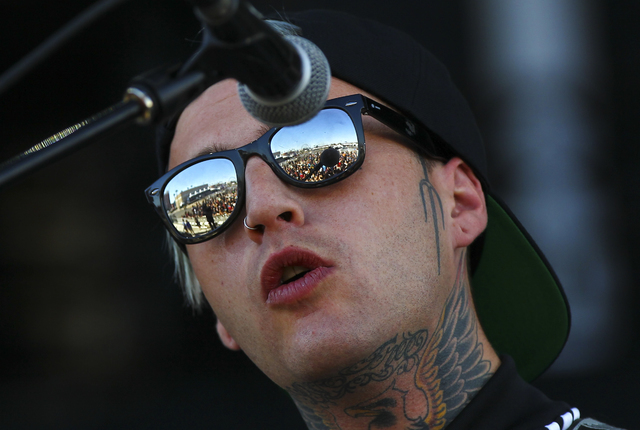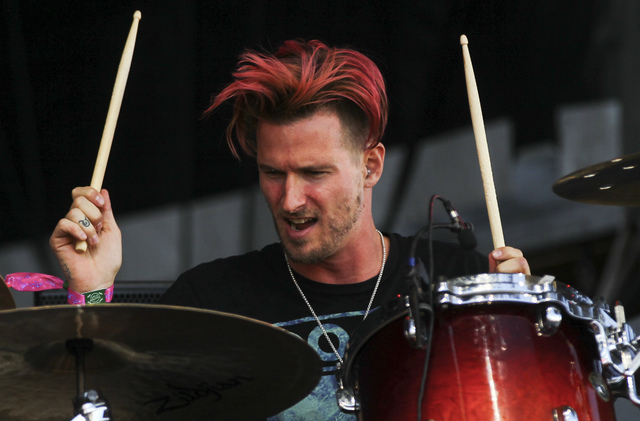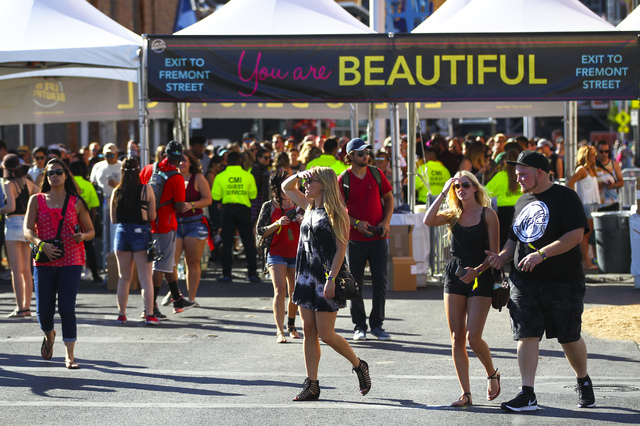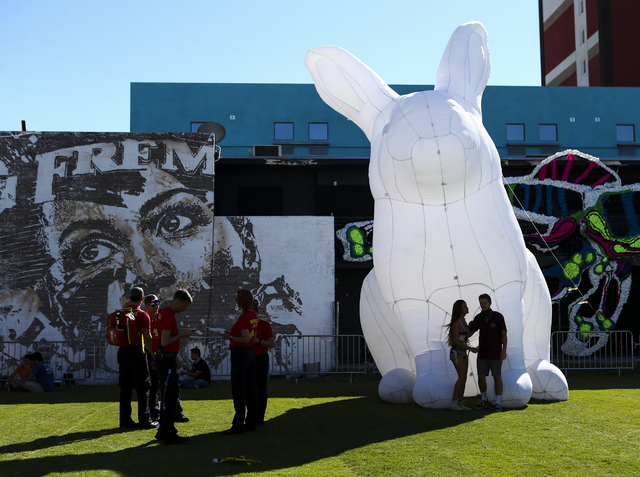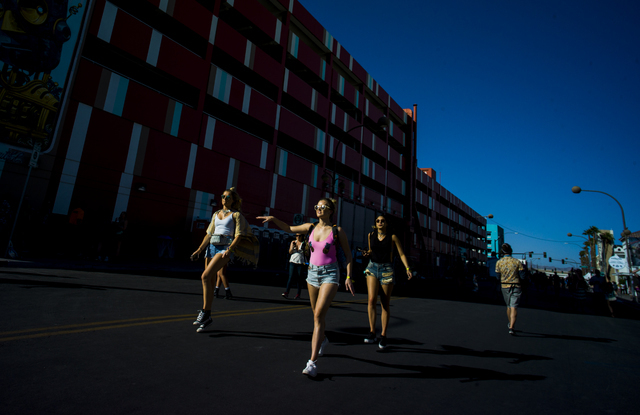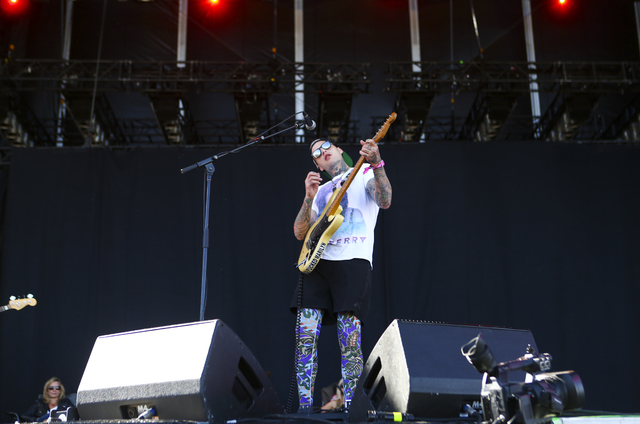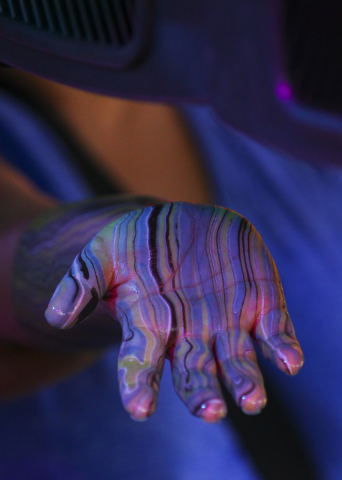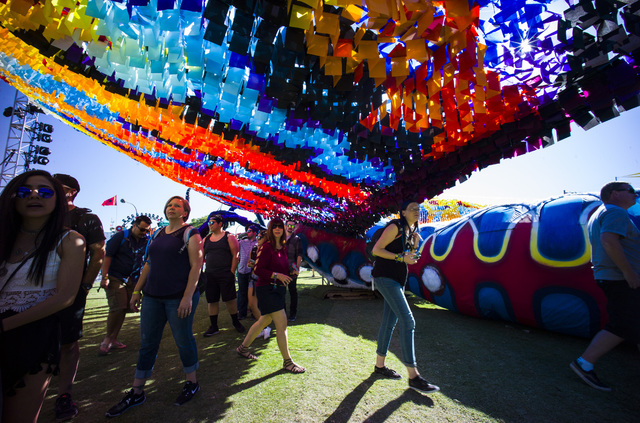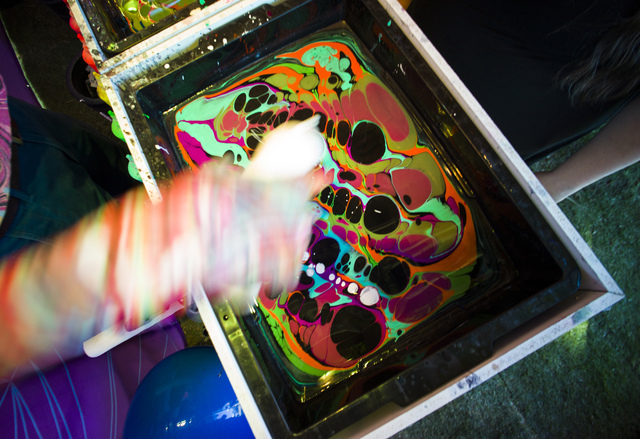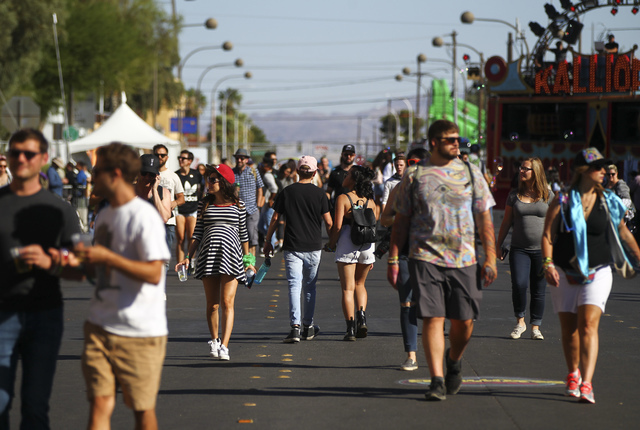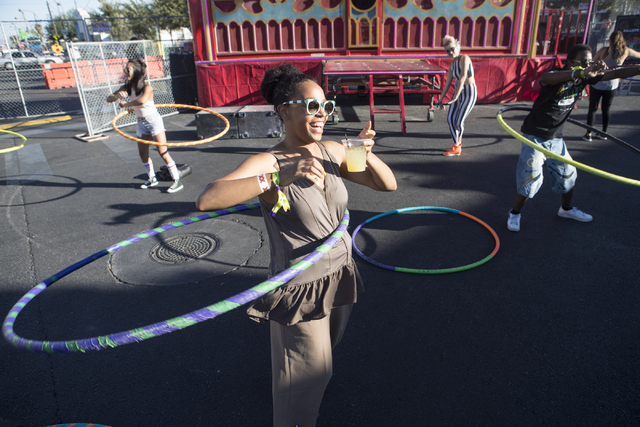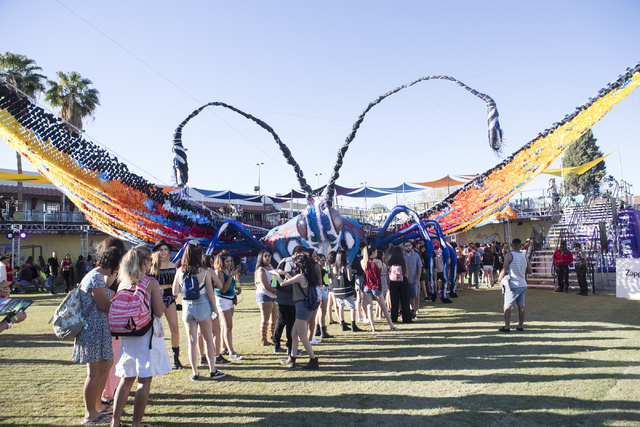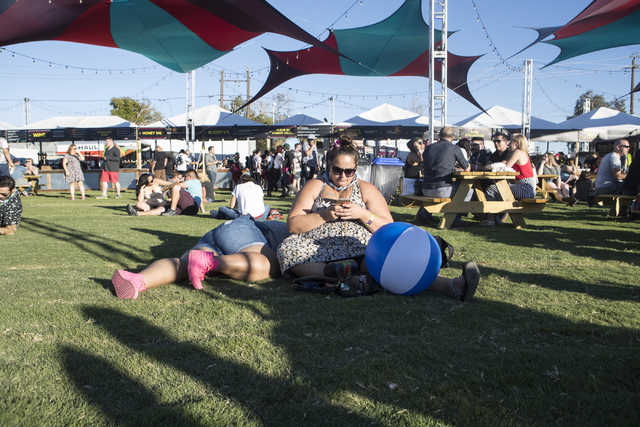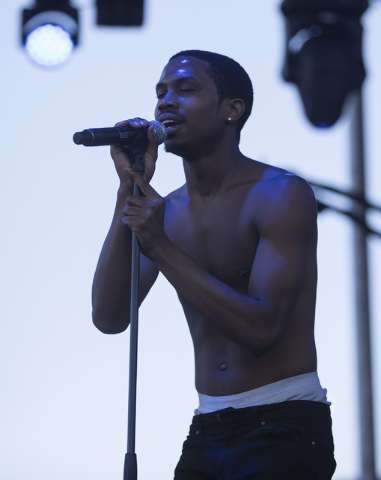 Life is beautiful for festival-goers, but not so much for some business owners in downtown Las Vegas.
The first day of the annual Life Is Beautiful Music & Art Festival kicked off Friday, as crowds of people began to arrive in downtown Las Vegas.
Life Is Beautiful is a celebration bringing together people from all walks of life, creating an experience focused on music, art, taste and ideas. The gathering of people becomes a platform in which positivity prevails, culture and creativity thrive and transformation occurs, according to a festival release.
Life Is Beautiful launched in October 2013 featuring marquee musicians, chefs, artists and speakers. In 2015, Life is Beautiful attracted more than 100,000 attendees to experience a variety of music genres, including hip-hop, indie rock, experimental rock, electronic dance music, alternative rock and pop music.
Las Vegas resident Ariana Frayer, 22, was dancing around and taking selfies with friends, and she was giddy with anticipation for a performance by Zhu.
"I love music festivals," she said. "I like anything that fuses art, Las Vegas culture and music."
A fun and festive atmosphere prevailed, with mini-performances by Cirque du Soleil performers.
The celebratory environment was just what 22-year-old Nicholas Dodds had in mind for the weekend with friends.
"It's my birthday," the Santa Barbara, California, resident said as he stood with a group of friends. "I thought let's do something fun and go on a vacation. We haven't taken a trip in a while."
One of his friends, Brigette Stearns, 21, of Corona, California, also had another reason to celebrate.
"My boyfriend bought us tickets for our two-year anniversary," she said.
Although the festival promotes positivity and culture, some business owners in the area weren't seeing such a beautiful picture.
One Container Park business owner, who declined to give her name, expressed frustration with the festival, saying it's costing her money.
"I lose the whole week at least 10 days of business and 30 percent of sales for the month. Only festival-goers are allowed in," she said.
Alyssa Cho, owner of the Cure Nail Boutique in downtown's Container Park, sought see the greater good in the festival.
"It's not really helping us, but it's helping Las Vegas. It's an opportunity for growth," Cho said.
The festival helps bring business and people to Las Vegas, she said. "So, I'll take one for the team — I don't mind. I'm a team player," Cho said.
Nora Hernandez, the salon's co-owner, added, "It hurts business, but if we focus on the negative, we're doomed."
Another business owner was happily reaping rewards from the festival.
"It's beneficial. Festival hours are good," said Cheppe Cheffini, owner of Cheffini's Hot Dogs inside Container Park.
Contact Raven Jackson at rjackson@reviewjournal.com or 702-383-0283. Follow @ravenmjackson on Twitter.
RELATED
How to get free stuff at Life is Beautiful
Life is Beautiful's art ranges from Cirque's street performances to 'Crime on Canvas'
Your Life is Beautiful survival guide
The bands you need to see at Life is Beautiful