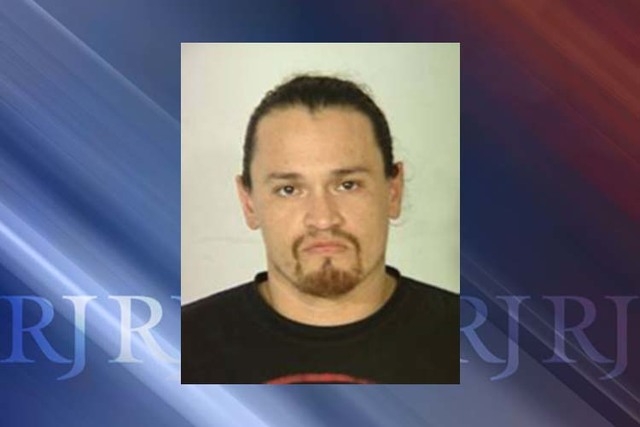 A man was sentenced Thursday to 37 years to life in prison for a gruesome attack on two men in Henderson that left one dead and another severely wounded.
Francisco Mata lured Pedro Ortega-Vivanco, 30, and Hector Ortega-Gonzalez, 37, out to an area near Lindell and Blue Diamond roads in November 2010 and slit their throats, according to prosecutor Michelle Fleck, who called it a "brutal, barbaric, absolute monstrous attack on these two men."
In April, a jury convicted Mata, 37, of murder with a deadly weapon and attempted murder with a deadly weapon.
District Judge Valerie Adair ordered Mata to serve consecutive sentences on the two counts, but gave him the possibility of parole because he had no criminal history.
Ortega-Vivanco died in the attack, while his cousin Ortega-Gonzalez survived and drove to a Chevron station near St. Rose Parkway and Eastern Avenue, where a clerk spotted him holding his throat as he gushed blood.
The trio had worked together in the tile business, and Mata told the victims that they had been offered a job in a quiet neighborhood on the edge of the desert.
But prosecutors said Mata was upset because his estranged wife had started dating Ortega-Gonzalez.
On a cold morning the day before Thanksgiving, as the cousins waited for the work they expected, prosecutor Michelle Fleck said, Mata reached from the back of a van and used a box cutter to slit Ortega-Vivanco's throat as he sat in the passenger seat.
Mata then approached Ortega-Gonzalez, who was jogging around outside the van to keep warm. Mata tossed a water bottle toward the second victim, and as he reached to grab it, Mata slashed his throat, Fleck said.
Mata left with the weapon in his bloody hand and called a friend for a ride, as Ortega-Gonzalez jumped back in the van and drove off to get help.
He called friends who said "he sounded like he was drowning," according to Fleck. The clerk who spotted the men at the gas station called 911.
Evidence showed that even after Ortega-Gonzalez drove off, Mata tried to contact him on his cellphone "to finish him off," Fleck said.
"But for medical intervention, we are in a double homicide here," Fleck said.
Contact reporter David Ferrara at 702-380-1039 or dferrara@reviewjournal.com. Find him on Twitter: @randompoker.