Boulder City woman helps turn veterans into high school grads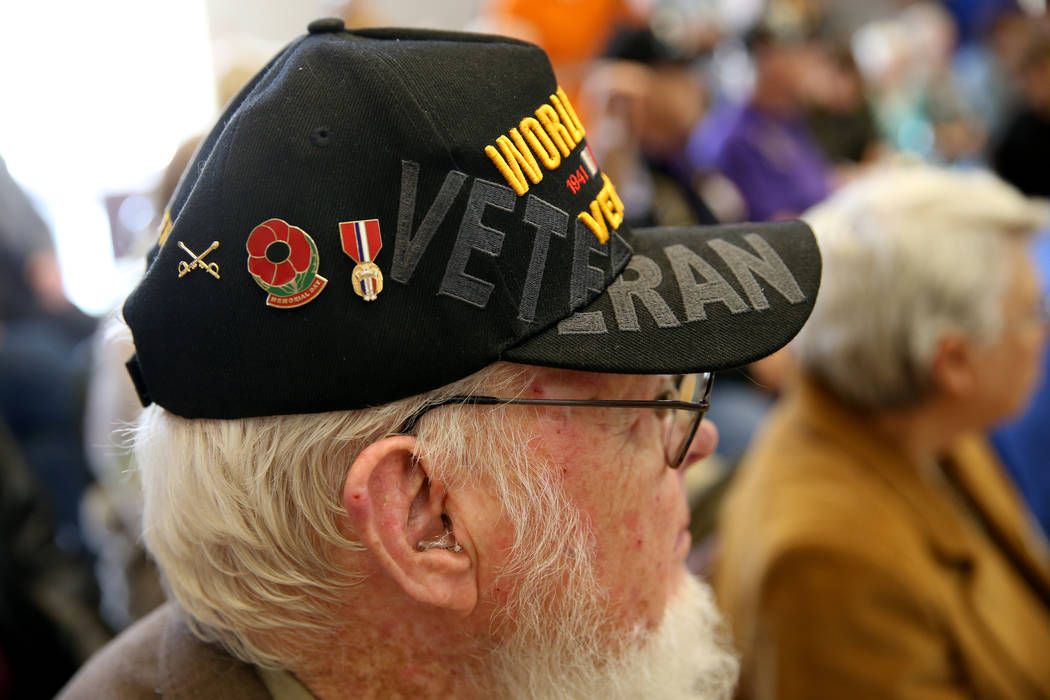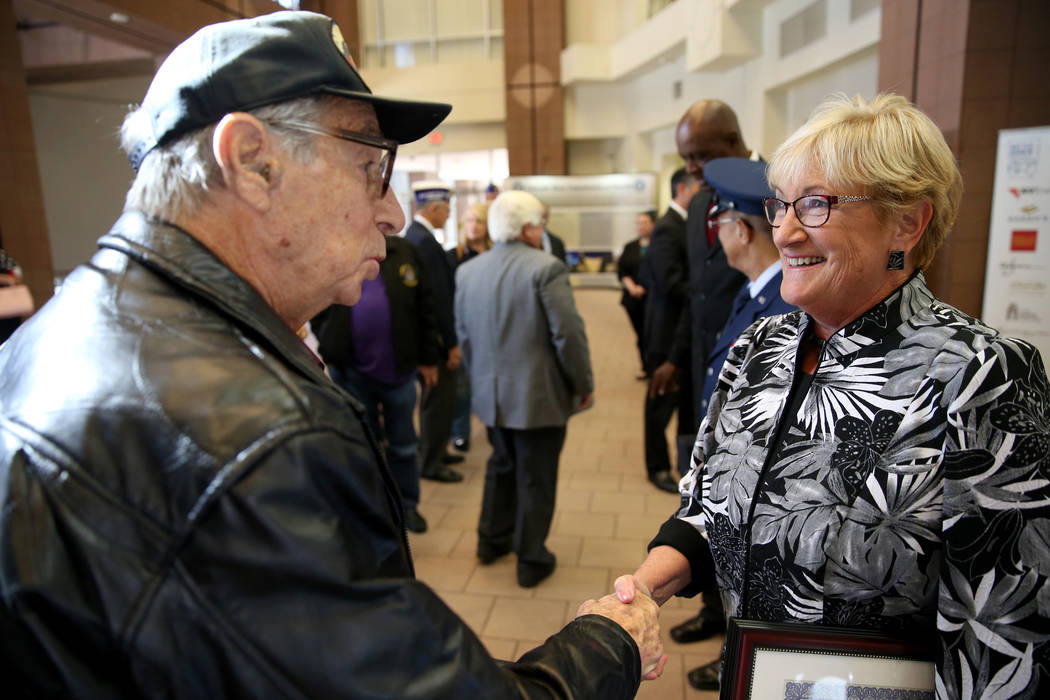 On the day the Korean War broke out in 1950, Sandford "Sandy" Epstein dropped out of high school and joined the Army. He was 16.
The Purple Heart recipient and Las Vegas local survived combat and came home, but he didn't go back to school to get his diploma.
Not until January, when Boulder City's Charm McElree connected him with a federal program that helps veterans who left school for the service get those long-overdue diplomas. She said the pieces of paper are a small token of recognition that the veterans deserve.
"A lot of veterans didn't think this will ever happen," McElree said Thursday. "I will never give up on the veterans and do my best to find them and graduate them."
Epstein, 85, was among those who had given up on getting that sheepskin.
"I never expected my graduation," he said Thursday at the Grant Sawyer Building in Las Vegas, where McElree was recognized by the Veterans Services Commission and Gov. Brian Sandoval as Veteran Supporter of the Month for November.
Also recognized was Pahrump Vietnam War veteran Dr. Thomas Waters, also a Purple Heart recipient, who spent 30-plus years in the Air Force.
Operation Recognition, a free program sponsored by the U.S. Department of Veterans Affairs, grants diplomas to veterans who served in World War II, Vietnam and Korea and enlisted before they graduated from high school. Veterans don't have to earn any credits.
McElree is not employed by the VA. She said she volunteers with Operation Recognition because she's moved by the program's results.
The former adult education teacher seeks out veterans, helps them complete an application online and can help those who moved to the area secure diplomas from out-of-state high schools.
Sandoval said that while many veterans programs are available, they'd go unnoticed if it weren't for the community service of people like McElree.
"You literally changed lives, and made lives better, and that is just such a gift," he told her of the 24 veterans she has helped graduate. "We wouldn't be able to stand here like we do, and gather like we do, if not for the sacrifice of the men and women in our armed services."
Contact Briana Erickson at berickson@reviewjournal.com or 702-387-5244. Follow @brianarerick on Twitter.