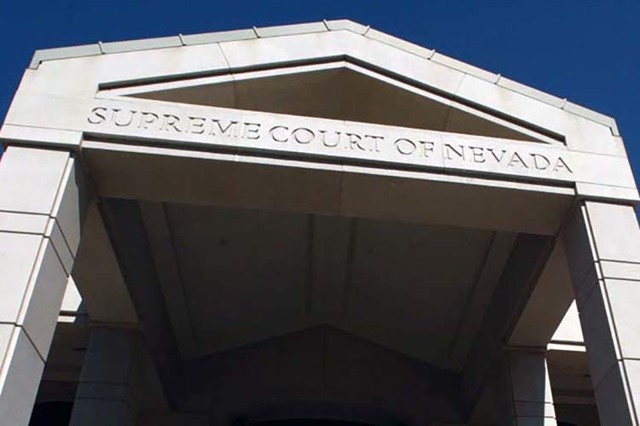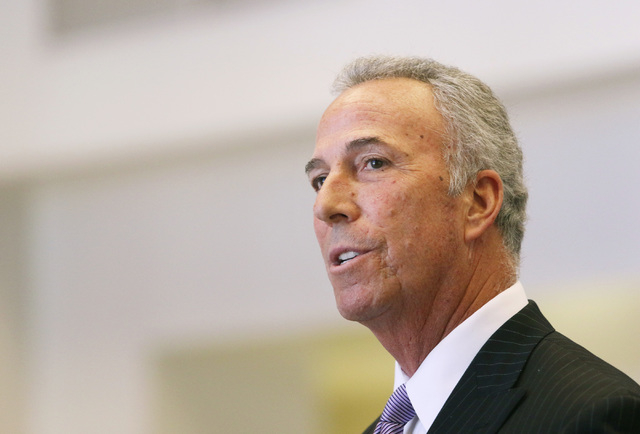 Albert Gutierrez is a 70-year-old graduate — a graduate of the veterans treatment court.
He spoke Tuesday before Henderson City Council along with several other veterans in passionate support of the controversial program.
"I'm living proof that this program works," he said. "There were times I wanted to quit, but it was all worthwhile. It was a life saving experience for me."
Recently, Clark County District Attorney Steve Wolfson filed papers with the Nevada Supreme Court challenging the legal authority for municipal and justice courts to host veterans treatment courts. He contends the law specified only District Courts have authority for veterans courts.
It was previously reported by the Review-Journal that Judge Mark Stevens said he learned last month from the Henderson city attorney's office that his veterans court couldn't take any more DUI or domestic violence cases until the legal standing issue is resolved.
During Tuesday's meeting, City Attorney Josh Reid said there is no "general prohibition" on DUI or domestic violence cases from entering into veterans court.
"I have not written a letter to Judge Stevens," Reid said. "Being able to tell a judge what they can and can't do would be an interesting change to the practice of law. I can't tell him he can't seal a record — he makes the final decision of any case. He can overrule any decision the city attorney's office makes."
Reid said it's a "case by case basis," and that his office conducts a screening process for each case to determine whether or not it should go to veterans treatment court.
Mike Blanchard, mentor coordintor for the veterans treatment court of Henderson, said it's the "carrot and stick" approach of the program that has made it so successful.
"The only reason most of them stick with it is because of the carrot," Blanchard said. "The judge will dismiss the charge if you successfully complete the program. Without that, no one is going to do the extra work."
Las Vegas Review-Journal writer Keith Rogers contributed to this report.
Contact Natalie Bruzda at nbruzda@reviewjournal.com or 702-477-3897. Find @NatalieBruzda on Twitter.