Navy unveils proposed expansion of bombing range in Nevada
Updated November 14, 2018 - 6:44 pm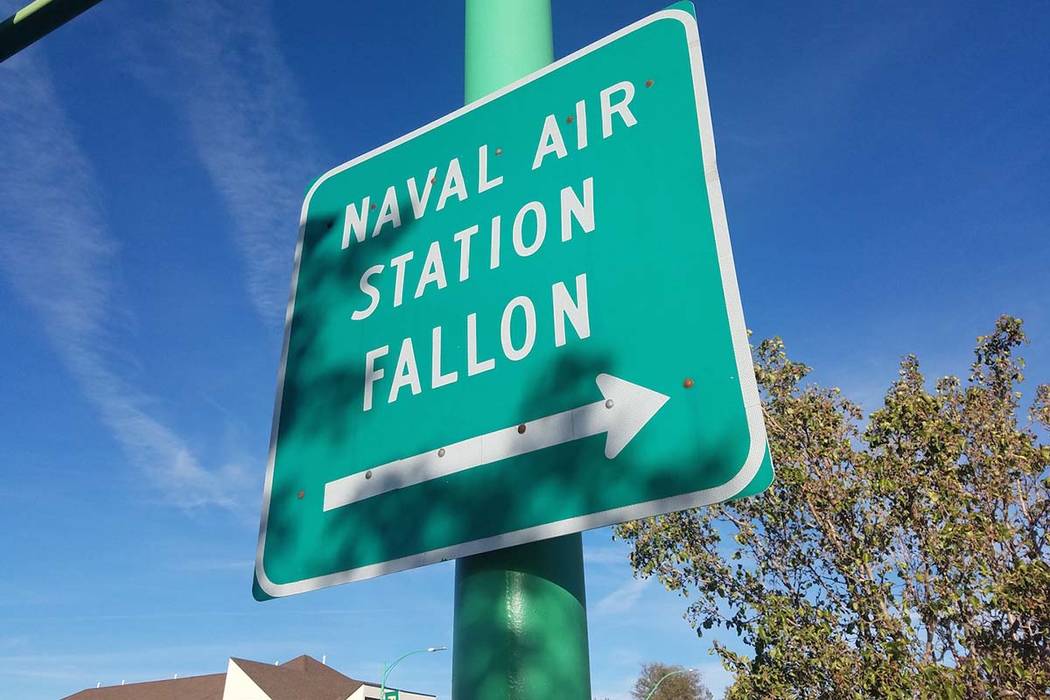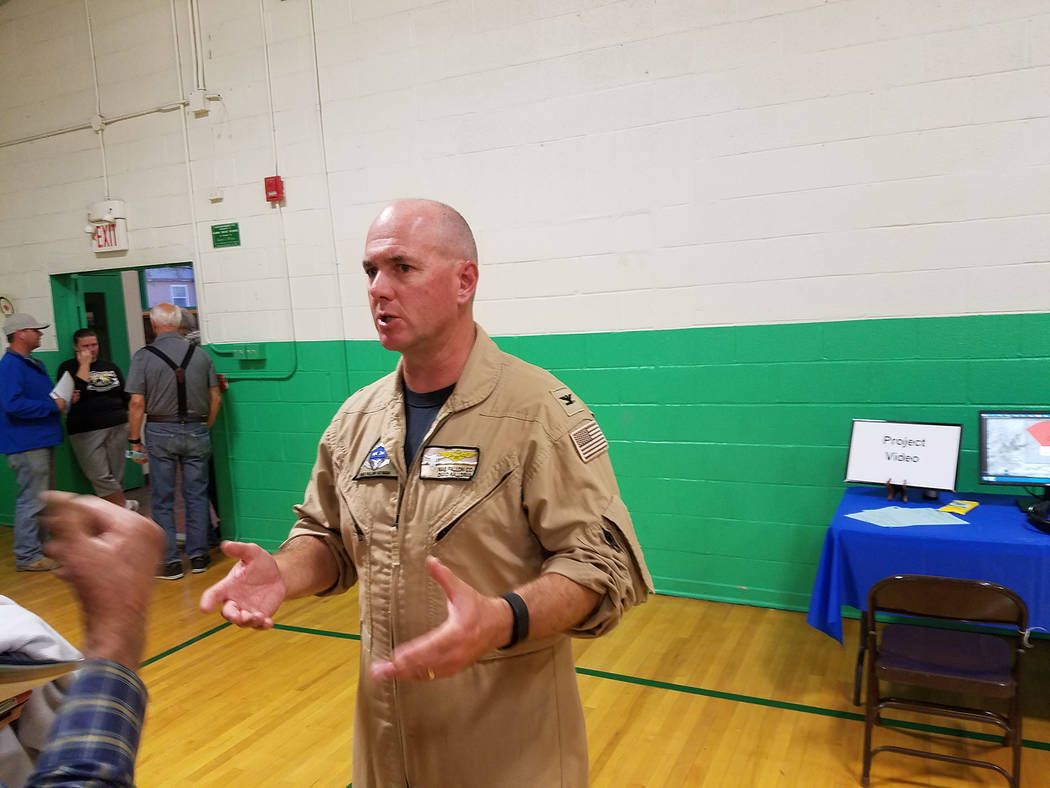 The Navy has completed a draft plan to more than triple the size of its bombing range near Fallon.
Navy officials want to add as much as 619,000 acres of federal land and more than 65,000 acres of private land to the Fallon Range Training Complex about 350 miles northwest of Las Vegas.
The proposed expansion includes parts of Churchill, Lyon, Mineral, Nye and Pershing counties.
A Federal Register notice set for publication on Thursday will announce the Navy's completion of the draft environmental review for the proposal.
Starting Friday, the public will have 60 days to submit input on the document as part of a comment period, which will last through Jan. 15 and include seven public meetings in Northern and central Nevada next month.
At least one environmental group is already pushing back against the expansion.
"It's an outrage that the Trump administration is proceeding with yet another military seizure of Nevada's beloved public lands," Patrick Donnelly, Nevada director for the Center for Biological Diversity, said in an email. "We will fight to protect this rich habitat for mule deer and golden eagles from becoming yet another bombing range sacrifice zone for the military industrial complex."
The proposed range expansion was actually announced in August 2016, before Donald Trump was elected.
Navy officials have said the additional land is needed to safely provide more realistic training using today's faster, more advanced aircraft and weaponry.
The current range covers about 232,000 acres. All naval strike aviation units train there before deployment.
According to a statement on the Navy's website for the proposed expansion, "training is hindered by inadequate land and airspace, leaving aircrews unable to train as they would fight in the real world."
Air Force officials have offered similar reasons for a proposed range expansion in Southern Nevada.
The Air Force is pushing to add about 301,000 acres to the Nevada Test and Training Range, a secure area north of Las Vegas that currently covers more than 2.9 million acres in Clark, Lincoln and Nye counties.
Roughly 277,000 acres of that expansion would be carved from Desert National Wildlife Refuge, about half of which is already under military control.
Contact Henry Brean at hbrean@reviewjournal.com or 702-383-0350. Follow @RefriedBrean on Twitter.
How to comment
Friday marks the start of a 60-day public comment period on the Navy's plans to expand its bombing range near Fallon.
A copy of the draft environmental impact statement will be posted on the project website at https://frtcmodernization.com/.
Input can be submitted through the website or mailed to: Attn: Sara Goodwin, EIS Project Manager, Naval Facilities Engineering Command Southwest, Code EV21.SG, 1220 Pacific Highway, Building 1, 5th Floor, San Diego, CA 92132-5190.
Comments also can be presented in person during one of seven public meetings slated to be held on:
Dec. 10
• 10 a.m. to 1 p.m. at the convention center in Hawthorne
• 5 to 8 p.m. at the school gymnasium in Gabbs
Dec. 11
• 10 a.m. to 1 p.m. at town hall in Austin
• 5 to 8 p.m. at the opera house in Eureka
Dec. 12
• 5 to 8 p.m. at the convention center in Fallon
Dec. 13
• 10 a.m. to 1 p.m. at the C Punch Inn and Casino in Lovelock
• 5 to 8 p.m. at the West 2nd Events Center in Reno