Rep. Kihuen introduces first bill to help veterans land jobs
February 9, 2017 - 10:29 pm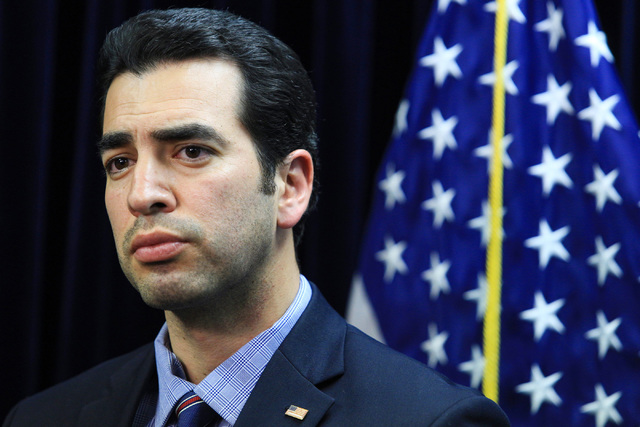 In his first bill since becoming a member of Congress, Nevada Rep. Ruben Kihuen on Thursday introduced legislation that would align Labor Department grants for community colleges with local veteran labor markets.
Kihuen, D-Las Vegas, said his bill, the Service Training Education and Preparation for Veterans Act, ensures "community colleges have the tools they need to best serve those who risked their lives for our country, and fill much needed jobs."
The bill calls for grants for community colleges to assess employment openings to match the skills and training of veterans. Additionally, it establishes an advisory board of business community representatives and Veterans Affairs staffers to help veterans find jobs.
"As our service members transition out of the military, they are looking for good-paying jobs," Kihuen said in a statement. "Across the country small businesses, startup companies and local employers are seeking a talented workforce capable of meeting the demands of today's economy."
Contact Keith Rogers at krogers@reviewjournal.com or 702-383-0308. Follow @KeithRogers2 on Twitter.