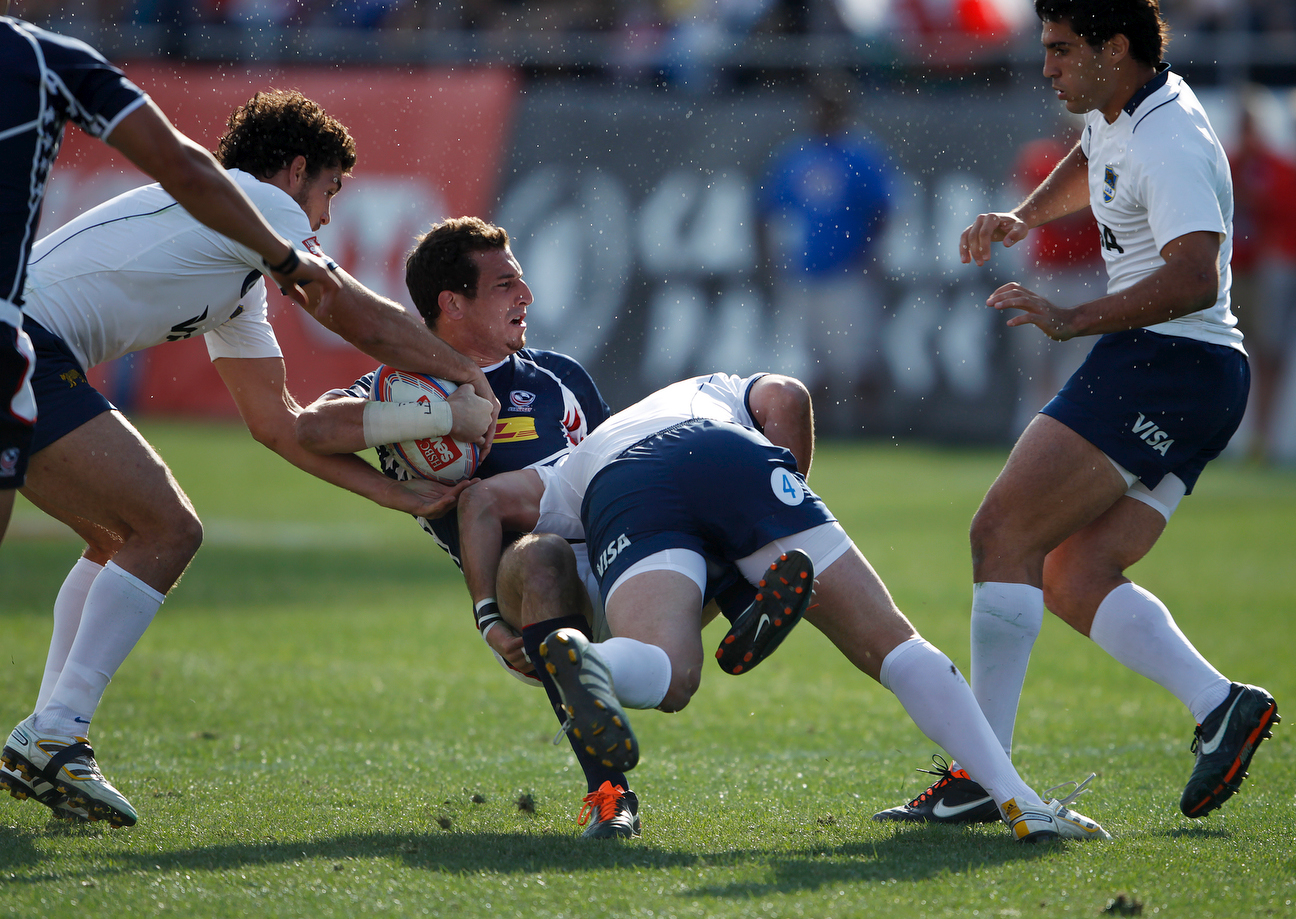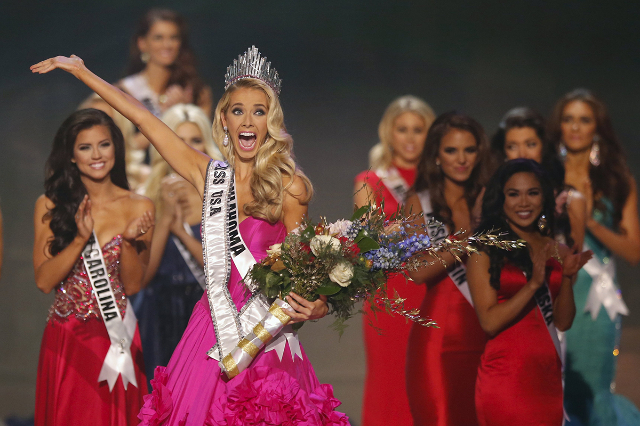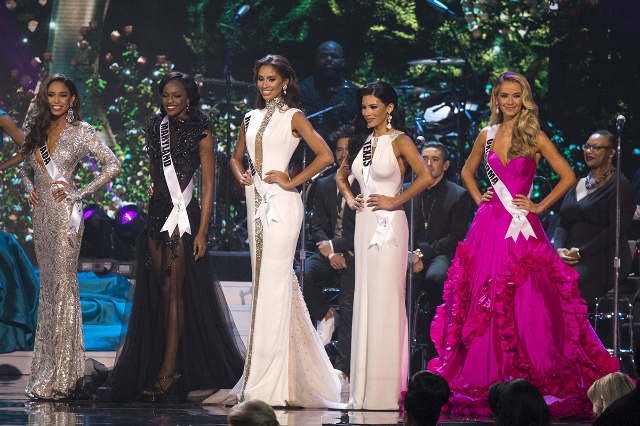 Four lucky contestants from the Miss USA pageant squeezed into wet suits to kiss dolphins at The Mirage's Dolphin Habitat. Cameras rolled. And as a dolphin trainer told them how to interact, Miss Texas asked the question on everyone's minds.
"How do they mate?" Miss Texas, Crystle Stewart, wondered.
The trainer, Colleen Ast, described the vivid ins-and-outs of dolphin romance, while answering, "When they decide, 'That girl is good-lookin',' it doesn't take them very long."
Keep your fingers crossed that NBC airs Ast's entire "Skinemax"-worthy ode to dolphin tail in its broadcast from Planet Hollywood Resort. The pageant goes down April 11, but the 50 contestants already are palling around Vegas for this sort of "B-roll" and prerecorded interviews that will be edited into the event.
All the contestants seemed as nice as pie, but they were malleable. They responded like trained seals to every command. One of the Misses petted a dolphin, and an off-camera producer instructed her to "say something to it, like, 'Awwww.'"
Then all the wannabes, plus the current Miss USA, lined up for official photos and merrily followed instructions to "smile!" and wave as if they were "having a great time. Keep it up. Keep it up."
This is when a guy on the set (not me) mumbled his own fantasy instructions: "Now, everyone stand on your heads."
Afterward, Miss Nevada, Veronica Grabowski, shimmied out of her wet suit to chat with me. She lives in Anthem. But she didn't have much to tell me, other than "Vegas is a great city" to host Miss USA, since it's a catering town, and fun, and full of energy.
She said contestants are now in the middle of working morning to night for 17 days in a row. What keeps these Miss Somethings working, hour after hour?
Well, they needed to attend Le Reve, Tryst, Trader Vic's and … so on, for the cameras. They're also rehearsing.
Miss USA, meanwhile, also was friendly and also didn't have much to say. Rachel Smith wouldn't talk about anything sociopolitical. She wouldn't even discuss military veterans' complaints about Walter Reed Army Medical Center, a subject ripe for her mouth since she was telling me that visiting Walter Reed made her cry, and since both her Tennessee parents are military, and since the newest dolphin at The Mirage is named "Sgt." Pepper.
"They want us to stay neutral," she said. "At times, it can be hard to bite my tongue."
But, I asked, isn't it her right or even her duty as a citizen to speak her mind?
"I'm not a politician. I'm Miss USA. I'm a role model," she said.
What kind of role model has the right to remain silent? And what makes for a better female role model? A chatty Cathy? Or a soundless Susan?
This wasn't a hard-hitting interview, obviously. She was smiling. I was smiling. So I playfully blurted, "Barack or Hillary?"
"Hey, hey, hey, hey!" she said. "Next question!"
I was a little taken aback by this lack of talky talk. Here she is, a magna cum laude graduate from Belmont University in Nashville. She's worked for Oprah, visited the troops with Robin Williams, Kid Rock and Lance Armstrong, played softball with Dane Cook and Jerry Rice, done charity work in South Africa, but she would pause for as long as eight seconds to make sure her answers were safe and scrubbed of substance.
This is bizarre to me. Plenty of people think Miss pageants are anachronisms that objectify women. Maybe. But Misses only feed that stereotype by staying tight-lipped about America in 2008, post-"Daily Show," during an unpopular war, a recession and the overall weirdness of everything everywhere.
So when you see Miss USA and Miss Nevada on TV, don't assume they're stupid from their tepid speech. They just don't say anything when they say anything, because they think people don't think they should think.
Doug Elfman's column appears on Mondays, Tuesdays and Fridays. Contact him at 383-0391 or e-mail him at delfman@reviewjournal.com. He also blogs at reviewjournal.com/elfman.