Arizona cities cut deal to store more water in Lake Mead
November 10, 2016 - 5:38 pm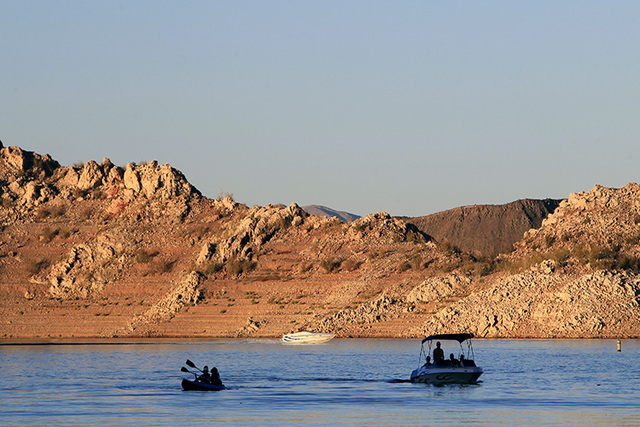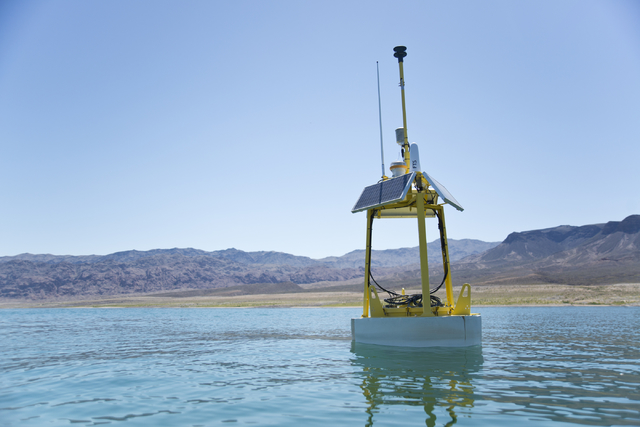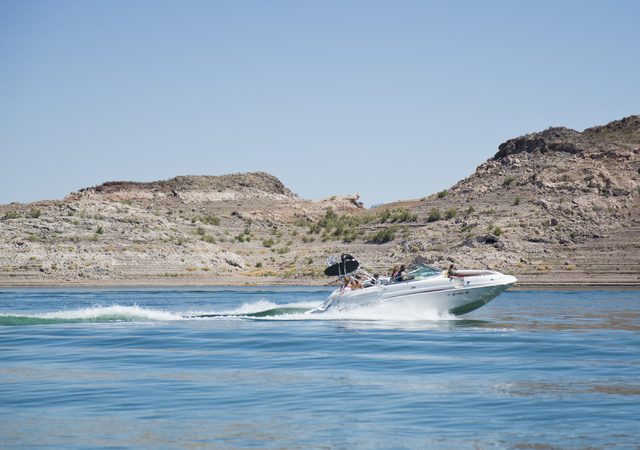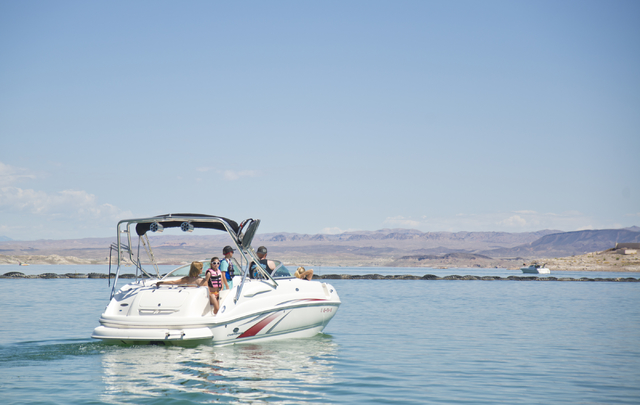 Officials in Arizona have approved a new water-sharing agreement that will leave more water in Lake Mead in an effort to head off an unprecedented federal shortage declaration.
Under an agreement between water officials in Phoenix and Tucson, a significant amount of Colorado River water allocated to Phoenix will be stored in Tucson-area reservoirs and the underground aquifer next year, while Tucson will draw about 20 percent less water from Lake Mead than normal.
The deal is intended to keep the water level in Lake Mead high enough to prevent the federal Bureau of Reclamation from declaring a water shortage that would require states to reduce their withdrawal of water from the lake, which supplies approximately 90 percent of the Las Vegas Valley's drinking water.
Bronson Mack, a Southern Nevada Water Authority spokesman, said the deal between Tucson and Phoenix typifies the behind-the-scenes work going on to avoid a shortage declaration.
"That's been a lot of the focus on states near the Colorado River working to develop agreements and understandings that allow better coordination and more flexibility between us," he said.
Under the deal, which was first reported by the Arizona Daily Star, Tucson will leave 26,000 of its 144,000 acre-foot Central Arizona Project (CAP) water in Lake Mead. Typically, Tucson Water takes all the water and stores nearly one-third of it in Avra Valley recharge basins in case of shortages.
Meantime, Phoenix will store 36,500 acre-feet in the Avra Valley basins next year, and put an additional 3,500 acre-feet in another recharge basin for future use. Typically, Phoenix uses about two-thirds of its total CAP supply, and the rest goes to other Arizona-based CAP users.
If a Colorado River shortage occurs, Tucson could pump the Phoenix-stored water for its use. Phoenix, in turn, could pull a similar amount of Tucson's CAP supply as the water flows southward.
The arrangement will save Tucson $5.3 million next year, water officials said.
"The agreement is a positive thing because it allows leveraging of existing infrastructure to create flexibility to manage water supplies," said Tom Buschatzke, Arizona Department of Water Resources director. "Tucson gets to keep some water in Lake Mead, which creates benefits for larger audiences beyond Phoenix and Tucson."
Lake Mead sank to a low record of 1,071.61 feet above sea level on July 1, but has since gained nearly 5 feet.
If the lake's surface is below 1,075 feet at the beginning of a year, Nevada would be forced to cut its river use by 4 percent while Arizona would take an 11 percent cut.
The Bureau of Reclamation currently forecasts that the lake will be at 1,078 feet above sea level— 3 feet above the first water shortage trigger — at the end of December.
Contact Sandy Lopez at slopez@reviewjournal.com or 702-383-4686. Follow @JournalismSandy on Twitter.