Bundy occupation enters 3rd day; protesters told to go home
January 4, 2016 - 10:30 pm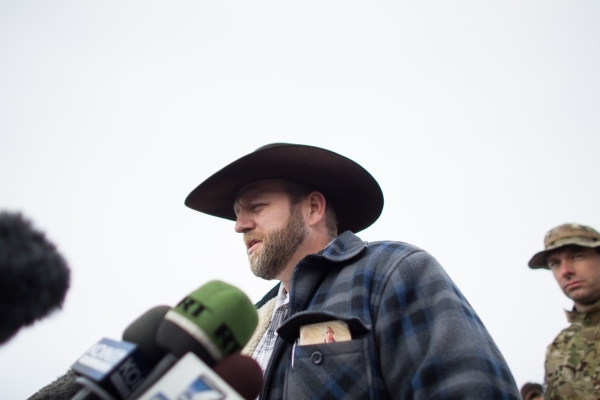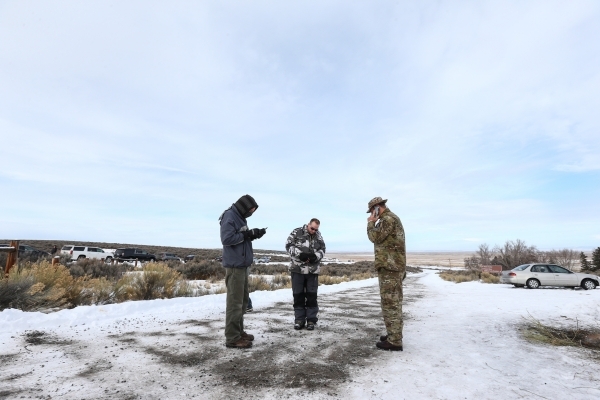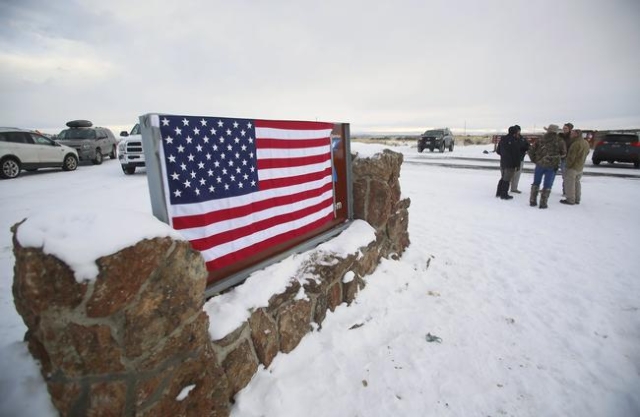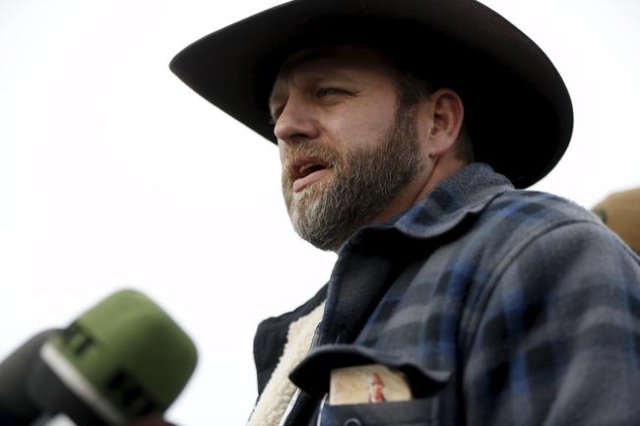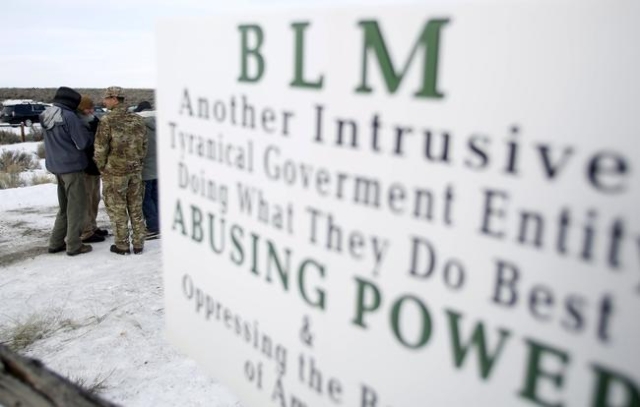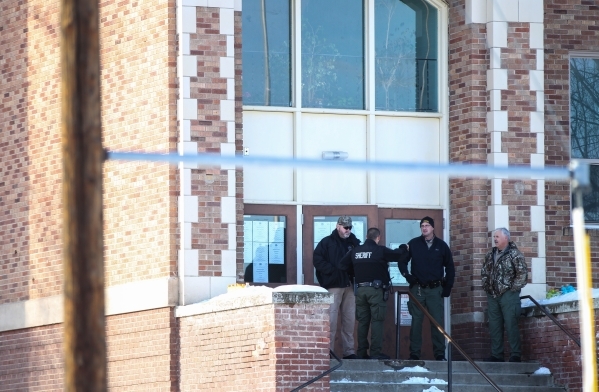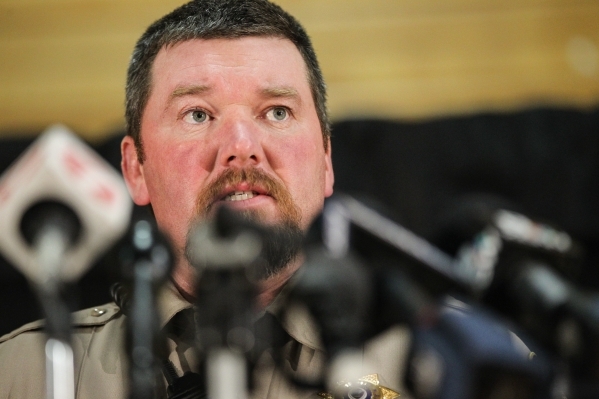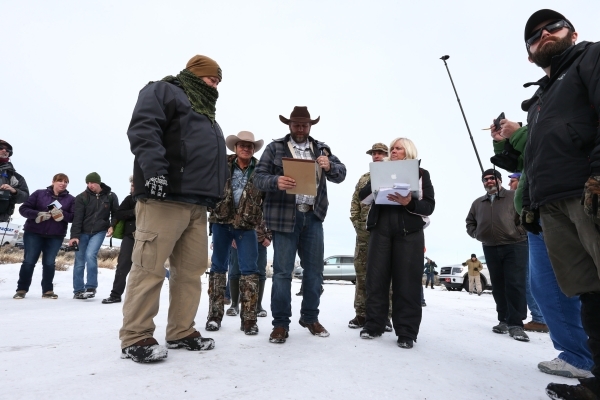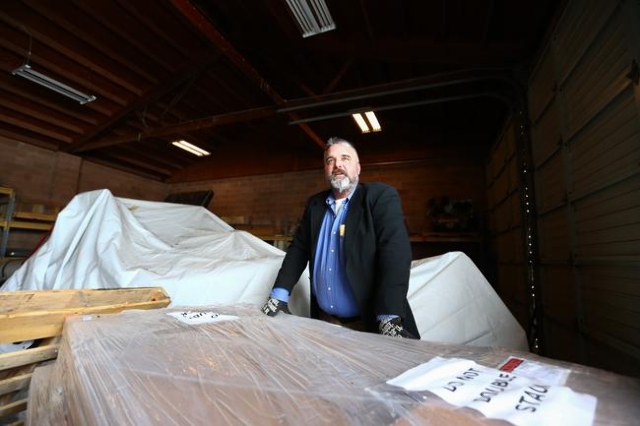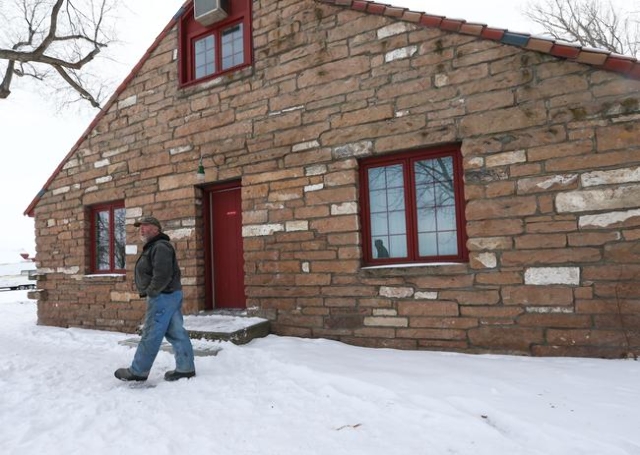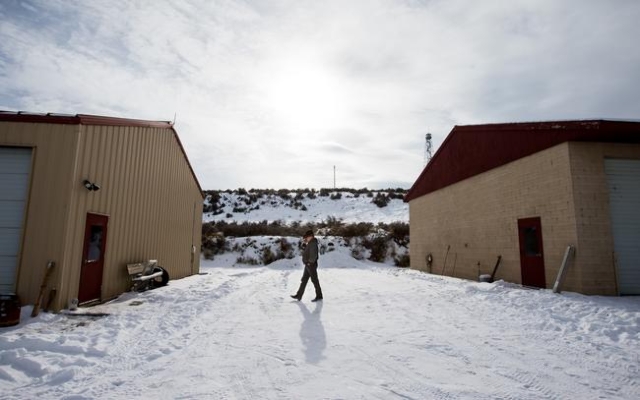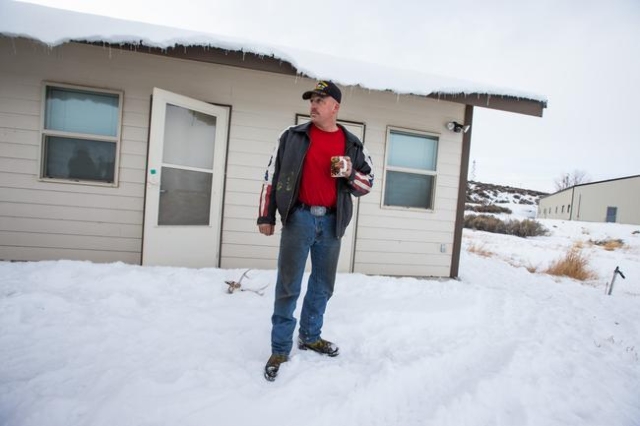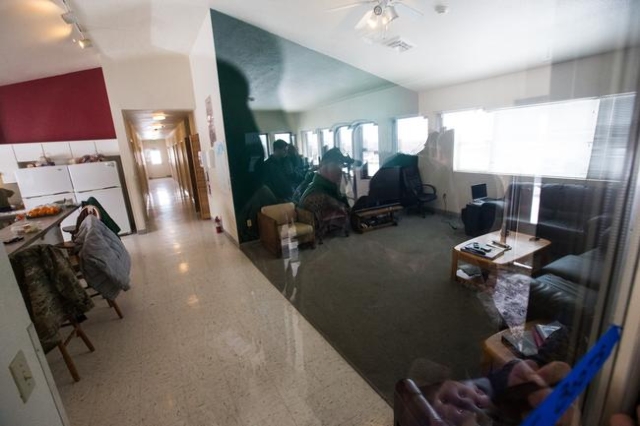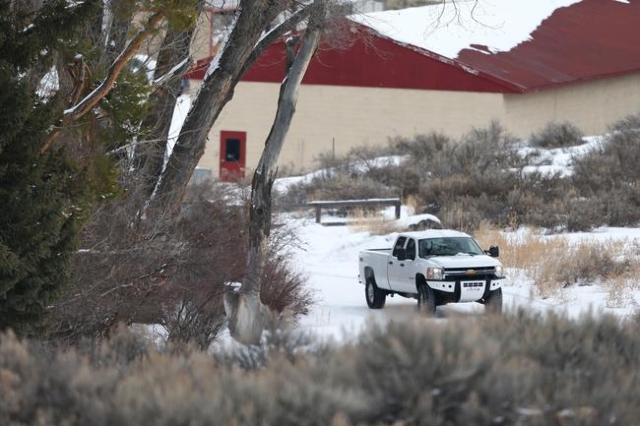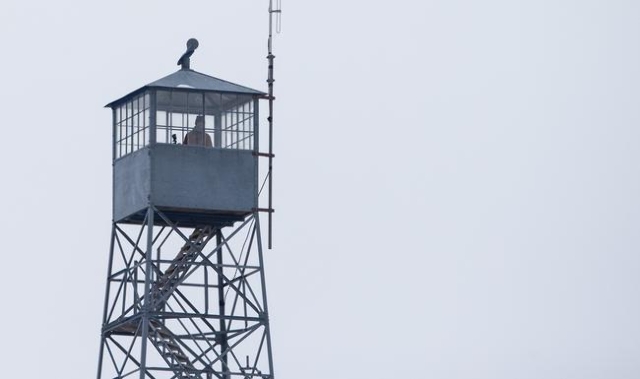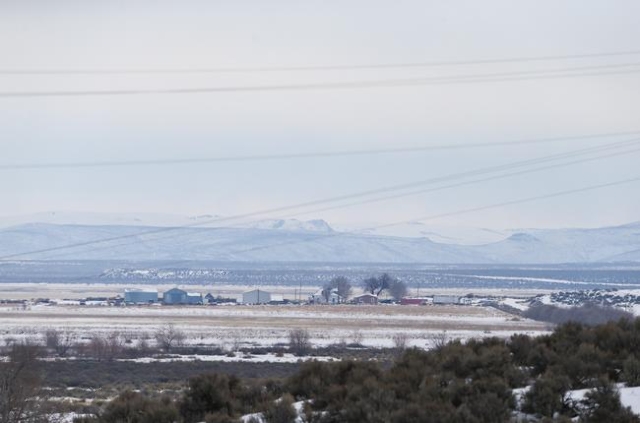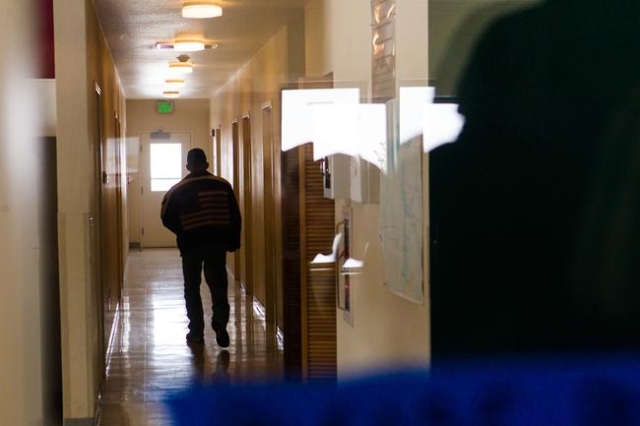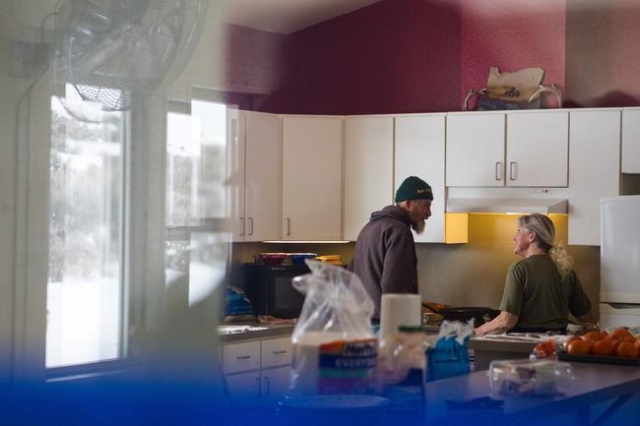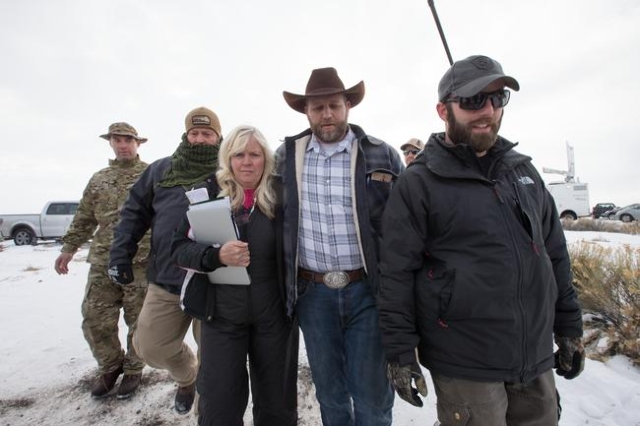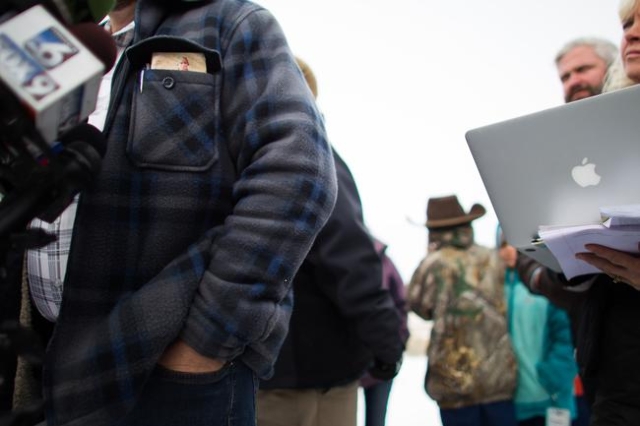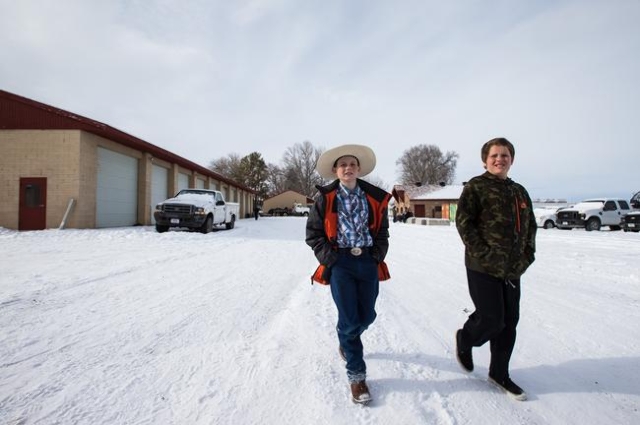 BURNS, Ore. — Ammon Bundy's goal is to reverse transactions that moved control of lands from ranchers to the federal government.
What's unclear: Exactly how he intends to do that as he occupies for the third day the headquarters of the Malheur National Wildlife Refuge south of Burns in southeastern Oregon with a self-styled militia group of supporters.
An Oregon sheriff on Monday called the effort an "armed occupation" and told the group to go home.
The group's occupation, which started Saturday, is aimed at releasing the lands from federal control. The Bundy-led group is criticizing the five-year prison sentences of Oregon ranchers Dwight Hammond Jr. and his son, Steven Hammond. Both were convicted in 2012 of starting fires on public lands. Federal prosecutors said it was to cover up poaching. The Hammonds, who turned themselves in Monday to start their sentences, have maintained it was to protect their property from invasive plants and wildfires.
"Our purpose as we have shown is to restore and defend the Constitution," Bundy said Monday, speaking outside the refuge's headquarters.
Bundy said law enforcement has been in touch with people who are close to him to pass along messages, but he didn't specify who. Asked what their message was, he said, "That they intend not to come upon us."
The group squatting at the federal buildings has given itself a name, though the protesters won't say how many people are there.
"Many of you have asked us for what is our name, and other than just citizens that care and feel like it's time that we make a stand to protect our human rights, we didn't really know what to say," Bundy told reporters. "But we felt that we'd give ourselves a name." The name, he said, is "Citizens for Constitutional Freedom."
'End This Peacefully'
Harney County Sheriff David Ward had pointed words for the protesters who have come to his small, rural county of about 7,000 people.
"I want to talk directly to the people at the wildlife refuge," Ward said during a news conference. "You said you were here to help the citizens of Harney County. That help ended when a peaceful protest became an armed occupation. The Hammonds have turned themselves in. It's time for you to leave our community, go home to your families and end this peacefully."
Ward said he has requested resources from Oregon State Police and other sheriff agencies in the state "to make sure the citizens of Harney County are safe. This is our top priority."
He didn't take questions at the press conference, which had no statements from any federal officials.
"This event has significantly impacted our community," Ward said. "Our goal is to work together and restore calm and regular services for the people of the community."
Bundy is the son of Cliven Bundy, the rancher in rural Bunkerville north of Las Vegas who was involved with supporters and militia members in an armed standoff with federal agents in April 2014. The agents had rounded up Bundy's cattle after he didn't pay grazing fees for using public lands. The feds released the cattle, and no shots were fired.
The Hammonds' attorney has told law enforcement that the Bundy-led group doesn't speak for his clients.
Militia-led Media Tour
The group occupying the headquarters didn't give any indication of how long they'll be there, but said they're willing to stay as long as necessary.
The group led reporters on a tour of the headquarters Monday, opening up a storage building for inspection and showing a room with food stored next to an adjoining kitchen.
The typically mundane settings for a federal facility got plenty of scrutiny as a protester criticized the presence of rat droppings in a storage building. In their view, the buildings belong to Harney County, and there's nothing wrong with settling there for the foreseeable future.
"These buildings here belong to Harney County," said LaVoy Finicum, 55, a rancher from northern Arizona who spoke at Bundy's press conference. "These are Harney County public lands; the State of Oregon, this is their land."
They appear to be making themselves at home at the headquarters, a complex of about a dozen buildings, including living quarters, storage areas and a watchtower.
Boxes of food in one room indicated a simple menu for the militia group: ramen noodles, cans of green beans and chili.
Finicum said he rode on horseback during the 2014 standoff at Nevada.
"Ammon talked," he said of that standoff. "I sat there behind him on the horse. They were pointing guns at us saying we'll shoot you. That's what it was like."
Another one of Cliven Bundy's sons, Ryan Bundy, is also part of the group.
No one seemed to mind that they were surrounded by federal buildings beyond a sign saying the residential area is closed off to public access.
"Harney County has some beautiful buildings here that are warm and heated," he said.
The door to the kitchen was closed. Through a window, reporters observed people cooking a meal inside.
Outside, a watchtower at the headquarters had a person inside it.
Not all the protesters were present during the tour. Most people who did talk to reporters got reminders that a statement was already given about the situation — a strong encouragement to not talk.
Duane Ehmer, 45, a cowboy from Irrigon, Oregon, said he was staying in a pickup truck and came out to see what was going on. A militiaman told him a statement was already given, and he become less talkative.
Asked by a reporter if the group will take back lands, he didn't venture a guess.
"We'll find out," he said. "I better excuse myself before I say something wrong."
CNN contributed to this report. Contact Ben Botkin at bbotkin@reviewjournal.com or 702-387-2904. Find him on Twitter: @BenBotkin1