Concern about Hawaii's fly homeless home program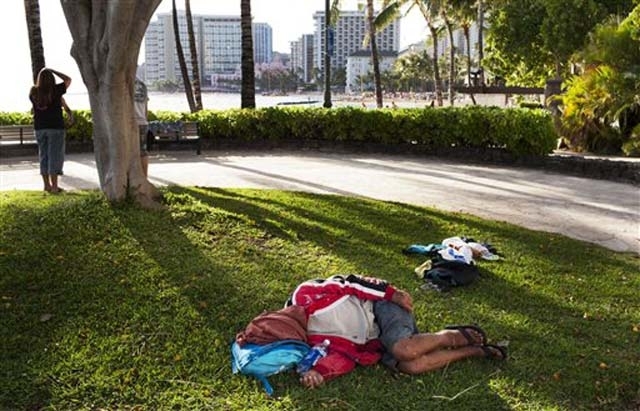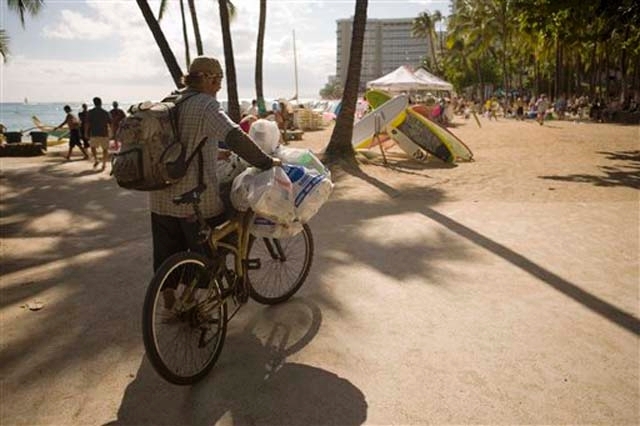 HONOLULU — A program that would help fly homeless people in Hawaii back to the mainland is being greeted with skepticism by the state's human services officials and groups that help the homeless.
A provision allowing the state Department of Human Services to coordinate a voluntary "return-to-home" program is included in a new state law. The department said it doesn't have any plans to implement the program at this time, but publicity surrounding it has officials worried nonetheless.
"It's encouraging people on the mainland to take a chance in coming to Hawaii knowing they can be returned," said Marc Alexander, director of community relations and development for the Institute for Human Services, the largest homeless service provider in the state. His organization already helps some people return each year to the mainland.
People are attracted to Hawaii for its pleasant weather and aloha spirit, Alexander said. But they arrive and face the reality that living in paradise is very expensive. He said that he has seen people run through their vacation money and wind up "using nonprofit service providers almost like hostels."
The Department of Human Services echoed Alexander's concerns.
"At the end of the day … we remain concerned this program is an invitation to purchase a one-way ticket to Hawaii with a guaranteed return flight home," the agency said in a statement.
Only a small percentage of Hawaii's homeless people are from the mainland, said state Sen. Suzanne Chun Oakland, D-Kalihi-Liliha, who authored the bill that proposed the program. But they are "very visible," she said, in places frequented by tourists, such as Honolulu's Chinatown and Waikiki.
The most recent count of homeless people in the state is about 6,300, Alexander said.
During the 2012 fiscal year, nearly 14,000 people in Hawaii received services through a shelter or outreach program, according to a report by the University of Hawaii's Center on the Family and the Department of Human Services' Homeless Programs Office. Eleven percent of adults who received services were living in Hawaii for a year or less, and 18 percent were in Hawaii more than a year but less than 10 years. Forty-two percent were considered lifetime Hawaii residents.
The program is part of a larger bill comprising several homelessness initiatives, such as one that provides subsidies for homeless people who are working and are ready to rent permanent housing.
State Rep. Rida Cabanilla, D-Waipahu-Ewa, said she pushed for the program to be included to help those who have no other means to return home. She said it would be cheaper to help them leave Hawaii than for the state to continue supporting them.
"A lot of them want to go back to the mainland, but they're feeling trapped in the islands," she said. "They can get reunited with their families, and it takes away the burden of Hawaii having to support them."
The proposal included a $100,000 appropriation, which Oakland estimated would buy plane tickets for 100 to 200 people.
Cabanilla said the program wasn't intended to combat homelessness but rather address "a small percentage of the homeless population."