Fire forces evacuations north of San Francisco; 48-hour blackouts begin
October 24, 2019 - 6:31 am
Updated October 24, 2019 - 6:39 am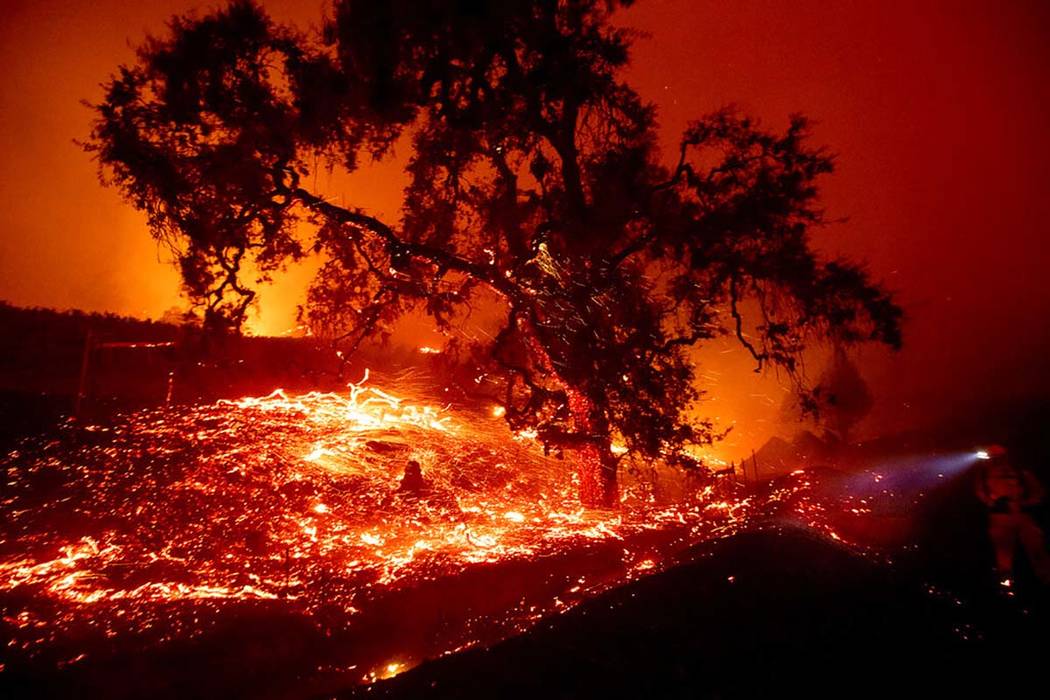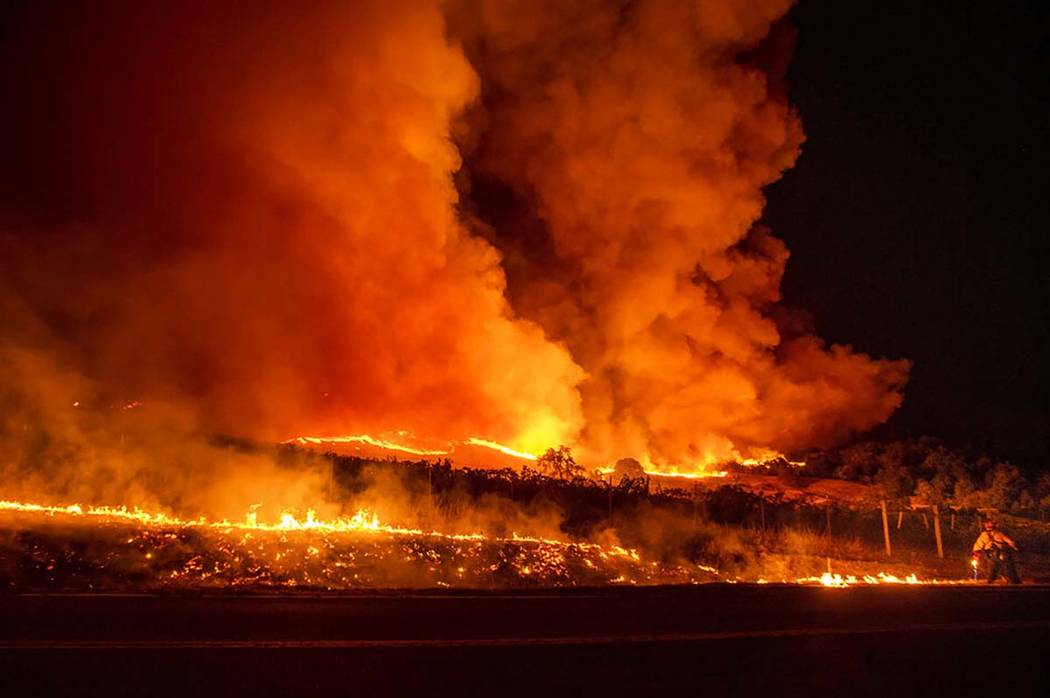 GEYSERVILLE, Calif. — A wind-driven wildfire has forced evacuations north of San Francisco in Sonoma County.
The state firefighting agency Cal Fire says the blaze near Geyserville has grown to 10,000 acres (15 square miles) early Thursday. The Sonoma County sheriff's office says evacuations have been ordered.
The National Weather Service says winds around the highest areas of Sonoma County have been blowing at speeds up to 70 mph, and elsewhere in the region there are winds between 30 mph and 50 mph.
Eaarlier Wednesday, Pacific Gas & Electric Corp.'s president and CEO defended the utility's unpopular decision to switch power off in the second blackout this month.
Bill Johnson of PG&E took pains during a televised briefing to say the company was doing a better job communicating with local governments and the general public ahead of the blackouts.
Johnson said Wednesday that the utility was "working in lockstep" with state agencies. He also said the PG&E website where customers can get information was working well, after repeatedly crashing during the outage earlier this month.
PG&E has said the 48-hour power outages were expected to affect nearly half a million people in parts of 17 Northern California counties.
The utility says the shutoffs are designed to reduce the risk of wildfires amid dry, windy conditions.
Meanwhile, Southern California Edison says it's prepared to cut power to more than 300,000 customers as powerful gusts move through greater Los Angeles starting Thursday.