Las Vegas-based photographer, from Gulf Coast, reflects on Katrina
August 28, 2015 - 7:20 pm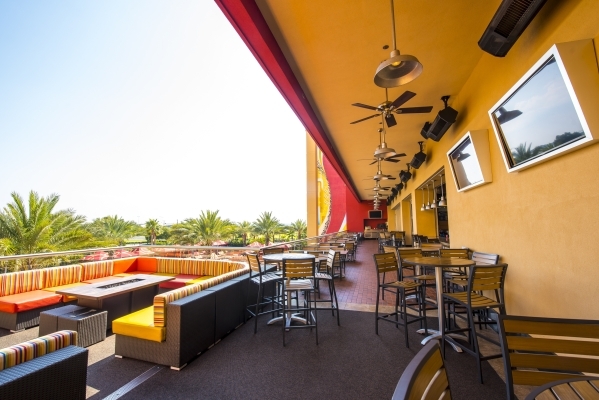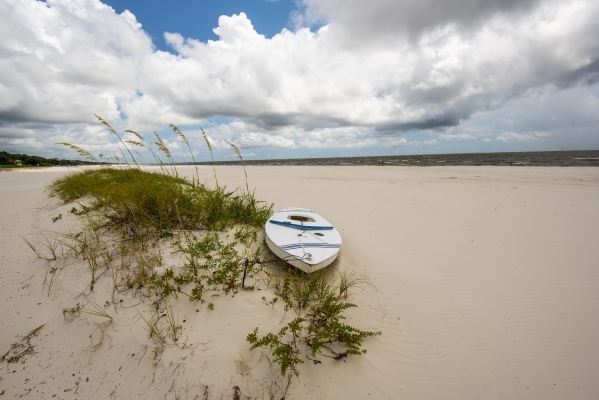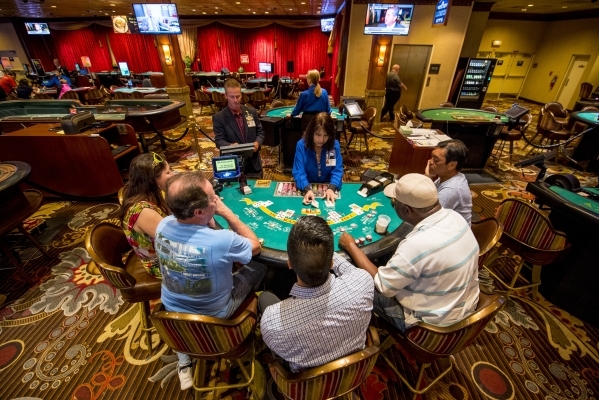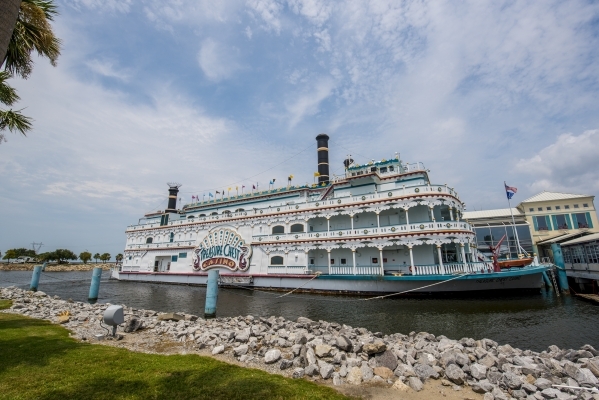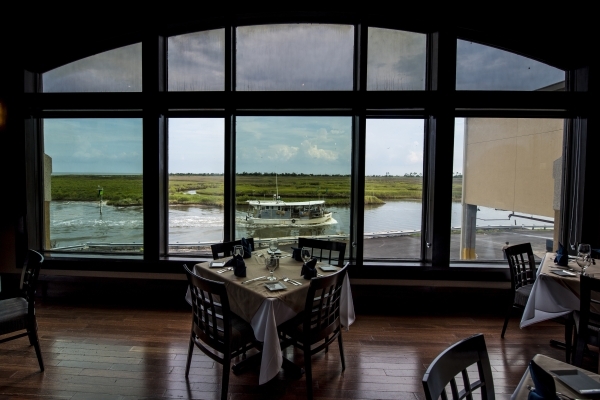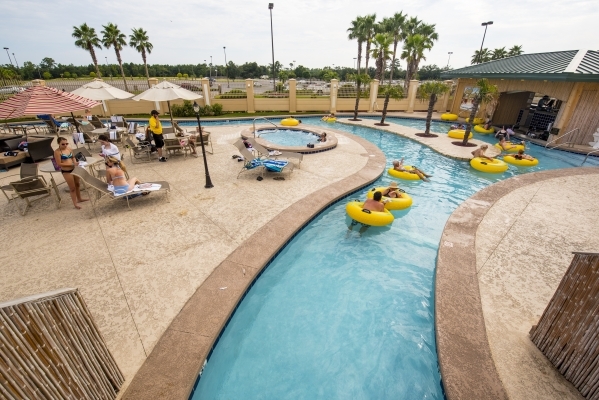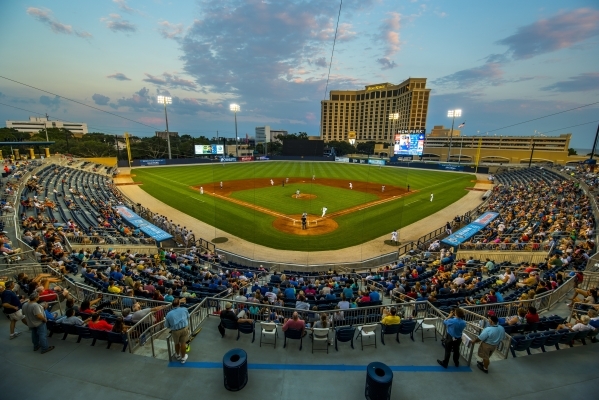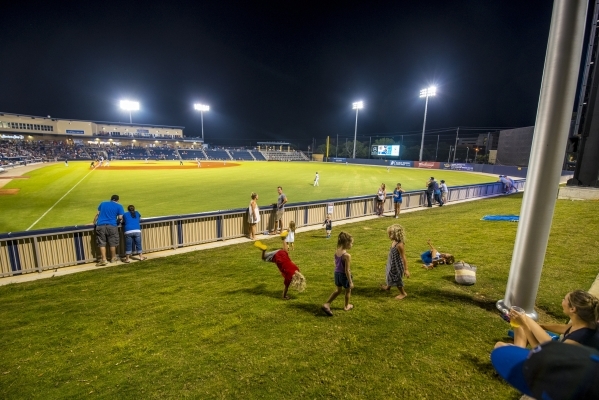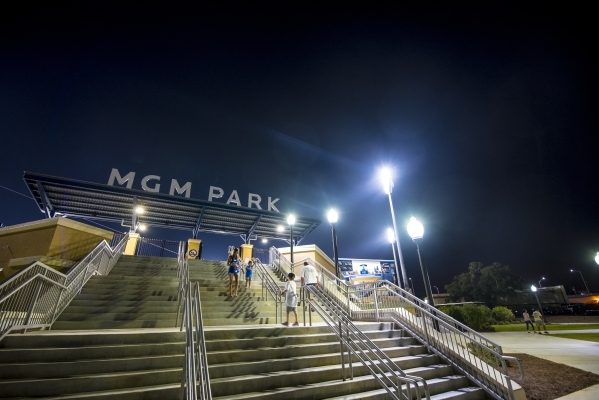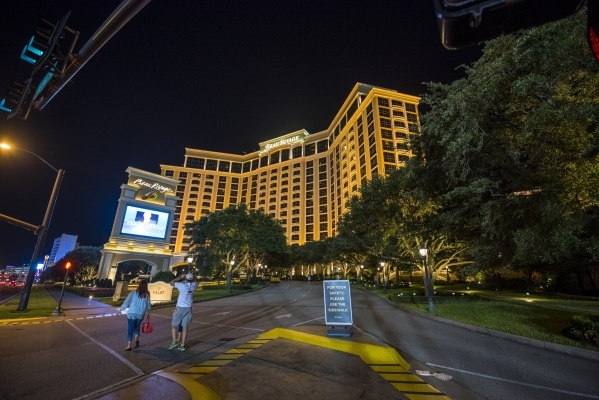 The Las Vegas Review-Journal sent photographer Joshua Dahl with reporter Howard Stutz to document the recovery of the gaming industry along the Mississippi Gulf Coast and in New Orleans for the 10-year anniversary of Hurricane Katrina. Dahl grew up in Ocean Springs, Miss., making the trip and work personal. These are his reflections on one of the nation's worst-ever natural disasters.
***
On August 29, 2005, the lives of everyone living on the Mississippi Gulf Coast changed forever.
Including mine.
In the days leading up to Hurricane Katrina — more commonly known to locals as simply "The Storm" — no one knew the full impact of what was about to happen.
I was only 15 at the time, but this was going to be my fourth hurricane, so I helped my family with the usual preparations.
You stock up on canned goods, bottled water, paper towels, batteries. You prepare your home for the wind: If you don't want something flying through a window, bring in everything that's not tied down.
We did the same at my grandparents' house since they were out of town.
My dad owned two NAPA Auto Parts stores at the time. We did storm prep at those, too, but kept them open to the latest possible moment to allow people to get supplies.
Then we waited.
As Katrina made landfall during the early morning hours of Aug. 29, I remember being woken up by my dad.
"It's time to go," he said.
As we left our house and drove to my uncle Steve's place, which is on higher ground, I didn't know what to think. This hurricane felt like a different kind of beast. I wondered if we would ever see our house again.
Family and friends already gathered at my uncle's house shared the same worried looks when we walked in. The power was already out, and the windows were boarded up, so no light was getting in.
In the dark, you just heard the rush of strong wind, the crack of lightning, and the pounding of rain against plywood nailed to the outside of the house.
For hours. It seemed like it was never going to end.
As the winds started to die down we decided to make our way back home. By this point cell phone service was out.
As we turned onto our road, we were met by rushing water. Another of my uncle's, Jason, who had stayed with us, had his four-wheeler in the back of his truck. He and my dad unloaded it and tried to ride through the water.
They didn't make it far before toppling over. The four-wheeler was flooded, and they had to push it into our driveway, where they disappeared behind trees that blocked the view of our house.
My mom and I waited at the edge of the road for what felt like hours but was only minutes.
When my dad appeared again, he was paddling a canoe carrying our dog and two cats riding along. My mom's first question: "Is the house still there?"
Fortunately for us, the answer was yes.
But at that moment we made our way back via boat to our house. From the outside things looked OK.
Opening the door was a different story. The whole place had flooded.
There was still standing water and mud. Every step you took on the carpet was met with a squish. Everything sitting on the floor was ruined.
It already smelled like swamp water — moldy and rotten.
In the backyard, seven trees knocked over.
As we made our way away from our neighborhood, we started to realize the devastation. Others were less fortunate than us.
Life, for many, was washed away. Instead of homes, they came to a slab of concrete.
I kept thinking it looked like a war zone. Buildings were leveled, and rubble was everywhere.
Within days the National Guard was there in full force along with power company trucks from all over the U.S.
Just days after the storm, we were tearing out carpet and walls in our house and cleaning up debris and tree limbs from the yard.
Many did the same, while others were just trying to figure out where to start after losing everything.
It took weeks to get power, phone service, cable, and other luxuries back. It was months before we finally made it back to school.
To me, things never returned to normal. Things just changed.
I moved to Las Vegas in August 2014. Going back, I realized I had blocked some of the memories about Katrina. There are many things about the whole experience that you just don't want to think about.
Being able to work with the Review-Journal and come back to my hometown of Ocean Springs and cover the anniversary in Biloxi and New Orleans was bittersweet.
In a way it feels strange that we celebrate a tragedy. But on the other hand it is incredible to hear how a community united to help each other get back on their feet.
Being able to relate to everyone's stories and share my own with them was unique and, at times, overwhelming. I was honored to be a part of it.