Man sets off explosive device outside US Embassy in Beijing
Updated July 26, 2018 - 12:40 am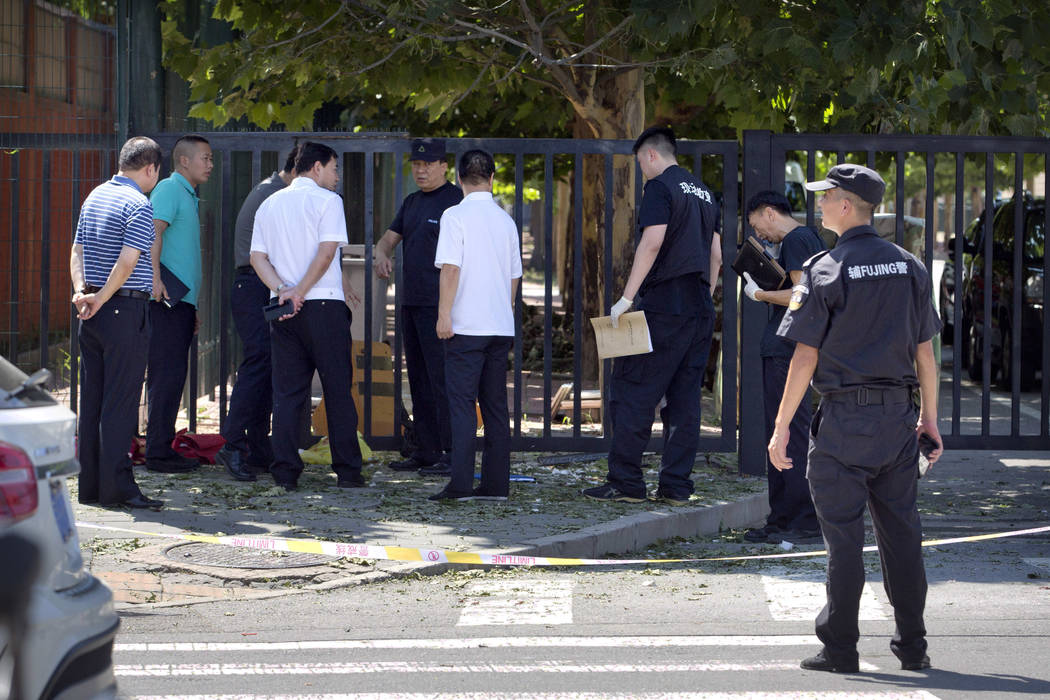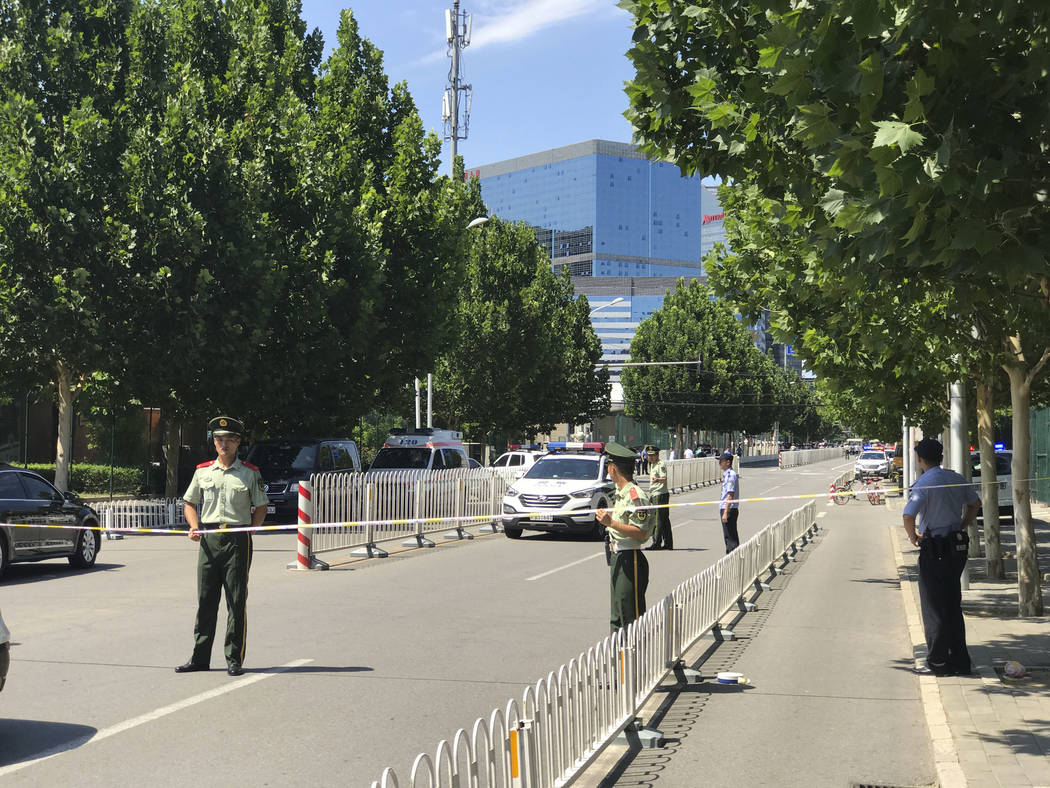 BEIJING — Chinese police say the Thursday explosion outside the U.S. Embassy in Beijing was caused by a small homemade device wielded by a 26-year-old man who hurt only himself.
Photos on social media showed a large amount of smoke and police vehicles surrounding the embassy.
The police statement identified the man only by his surname, Jiang, and said he was from the city of Tongliao in the Chinese region of Inner Mongolia.
No other injuries were reported.
China and the U.S. are in the middle of a trade dispute, but America remains a hugely popular destination for travel, education and immigration for Chinese.