Nevada lawmakers 'disappointed' in block on bump stock ban
January 9, 2023 - 10:03 am
Updated January 9, 2023 - 7:22 pm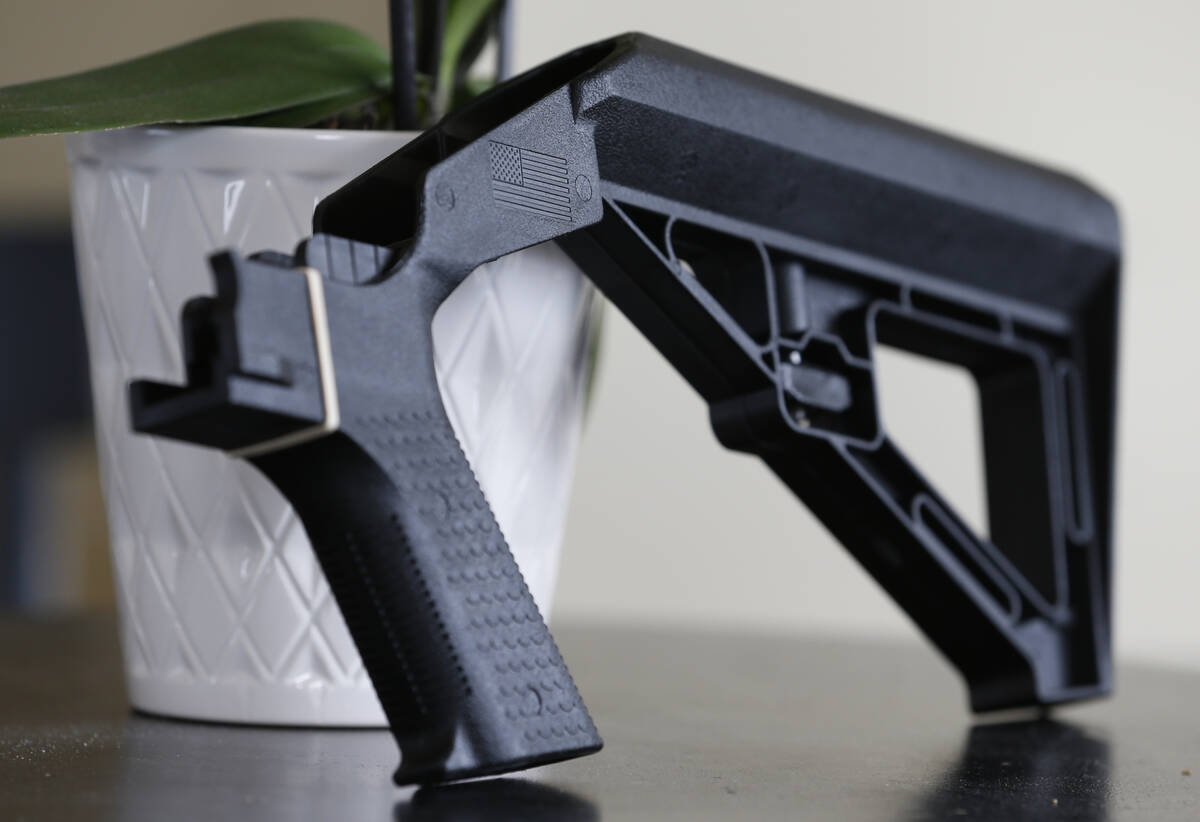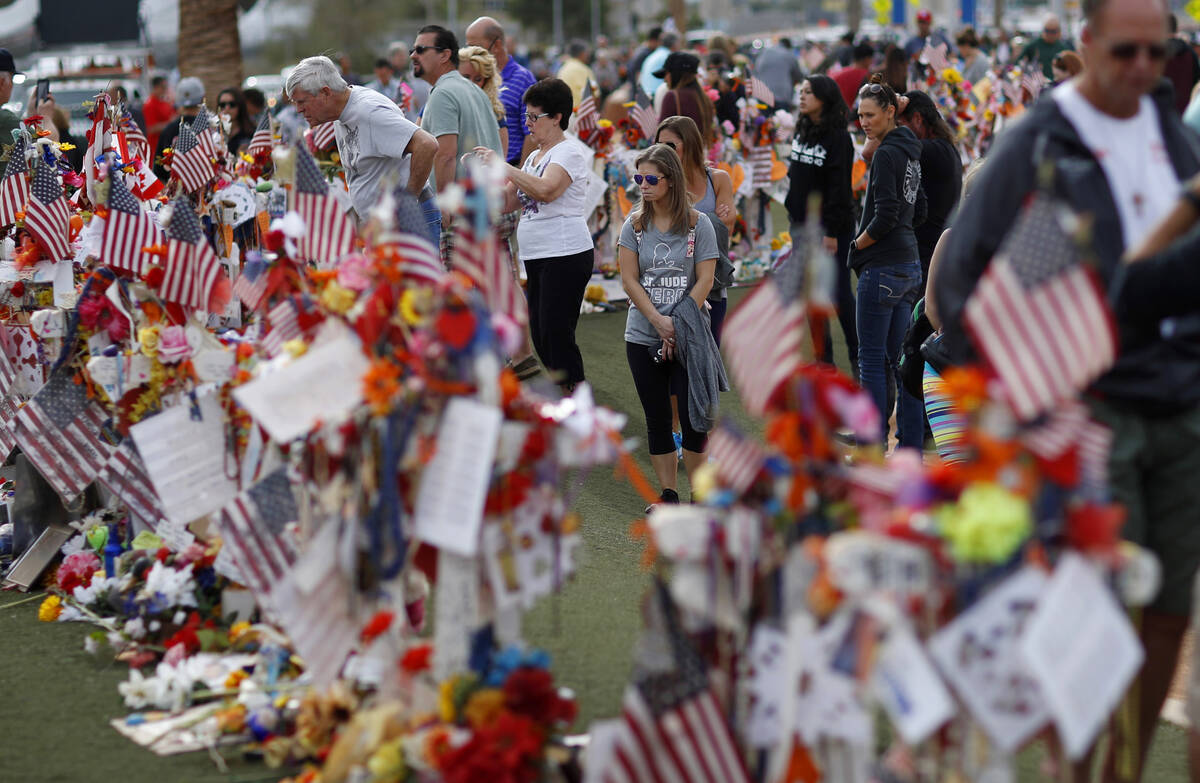 Nevada's congressional delegation expressed disappointment with a federal appeals court ruling that blocked a ban on bump stocks — which was prompted after the Oct. 1, 2017, shooting in Las Vegas that killed dozens of people — and urged their colleagues to pass legislation banning bump stocks themselves.
In a 13-3 ruling on Friday, the 5th U.S. Circuit Court of Appeals in New Orleans struck down the Trump administration's ban on bump stocks, devices that enable a shooter to rapidly fire multiple rounds from semi-automatic weapons after an initial trigger pull.
The ban was prompted after a gunman shot down festivalgoers from his hotel room at Mandalay Bay, using bump stock-equipped weapons to kill 60 people and injure hundreds, making it the deadliest mass shooting in modern U.S. history.
The court's decision does not immediately affect the ban, as it next moves back to the lower court.
It also could go before the U.S. Supreme Court.
Sen. Catherine Cortez Masto, who has co-sponsored legislation to ban bump stocks, said in a statement to the Las Vegas Review-Journal that she was "deeply disappointed" by the appellate court's decision.
"There is bipartisan agreement that these dangerous devices — which were a factor in the Route 91 Harvest Festival shooting in my hometown of Las Vegas — should be prohibited once and for all," Cortez Masto said.
Republican Gov. Joe Lombardo, whose agency when he was Clark County sheriff investigated the Oct. 1 shooting, said in an emailed statement to the Review-Journal that he has been a vocal opponent of bump stocks and was disappointed in the court's decision.
The gun lobby has repeatedly challenged the legality of bump stock prohibition in the courts since it was enacted in 2019, said Rep. Dina Titus, D-Nev., in a statement to the Review-Journal.
Titus urged her colleagues to pass her Closing the Bump Stock Loophole Act, which would subject bump stocks to regulation under federal firearms laws by classifying bump stocks as machine guns.
The New Orleans-based court's decision to block the ban of bump stocks was based on an interpretation of federal statutes and the definition of machine gun.
Judge Jennifer Walker Elrod wrote in the lead majority opinion that a bump stock is excluded from the technical definition of "machine gun" set forth in the Gun Control Act and National Firearms Act, although the U.S. Bureau of Alcohol, Tobacco, Firearms and Explosives says a bump stock is part of the definition of machine gun, a position that the Biden administration is defending.
"A judge's rule over a 'technical definition' will cost lives," Rep. Susie Lee, D-Nev., said in a statement. "Congress needs to pass a ban on bump stocks — and we need to do it now. Of course, there's so much more we can do to end our nation's gun violence crisis, but we know that bump stocks can turn mass shootings even deadlier and they're used to skirt federal law. The Las Vegas community knows all too well the horror of mass shootings and we need to do everything we can to stop the scourge of gun violence in America."
Titus' legislation, which would settle the dispute over the definition of a bump stock, passed the U.S. House of Representatives in June 2022 and was referred to the Subcommittee on Crime, Terrorism and Homeland Security, but it was dropped in the Senate.
"Although Congress has been unable to take action to outlaw this dangerous product, the (Trump) administration's rule provided at least a glimmer of hope in our fight to end some of this senseless gun violence plaguing our communities," said Rep. Steven Horsford, D-Nev., in a statement.
Horsford said he would continue to work with his colleagues in the House and Senate to find a solution, although he hopes that the Supreme Court will weigh in and allow the Justice Department's ban to stay in place.
Sen. Jacky Rosen, D-Nev., said in a statement she will keep fighting for action in Congress to permanently ban bump stocks and continue recent progress on reducing gun violence.
Rep. Mark Amodei, R-Nev., was unavailable to comment.
Contact Jessica Hill at jehill@reviewjournal.com. Follow @jess_hillyeah on Twitter. The Associated Press contributed to this report.