'It was a horror show': Mass shooting leaves at least 59 dead, 527 wounded on Las Vegas Strip
October 1, 2017 - 11:09 pm
Updated October 3, 2017 - 3:20 am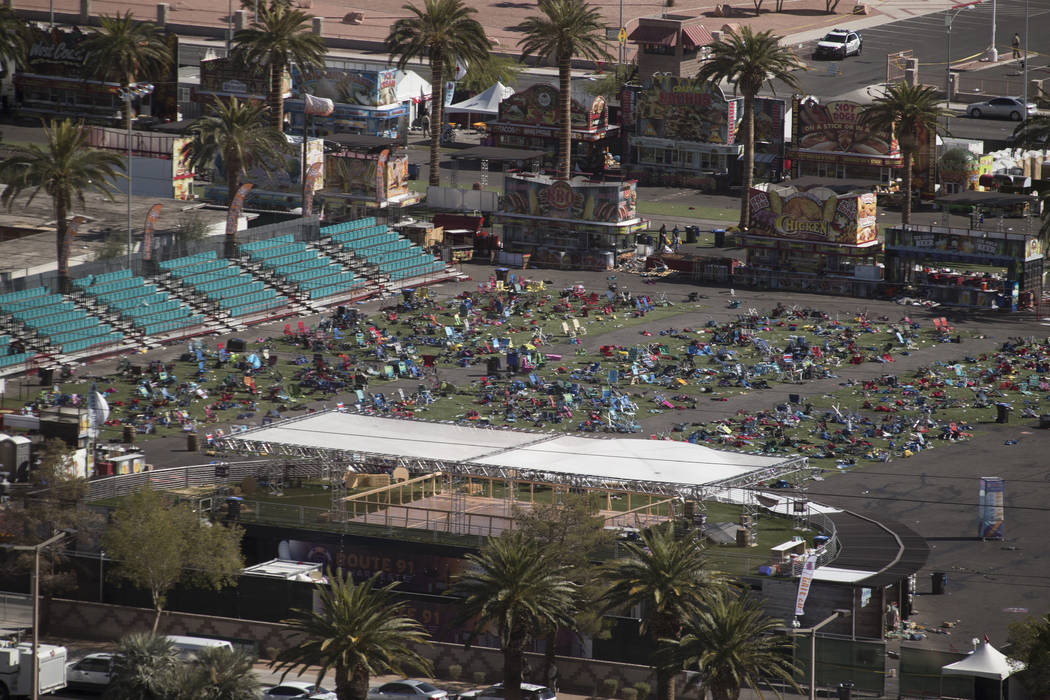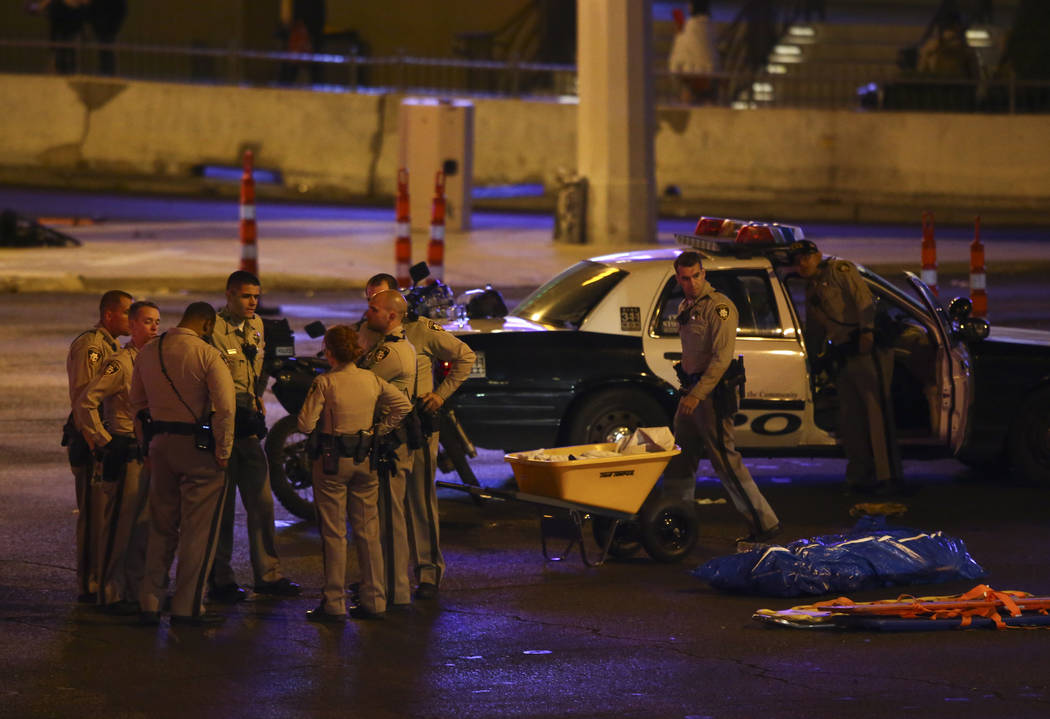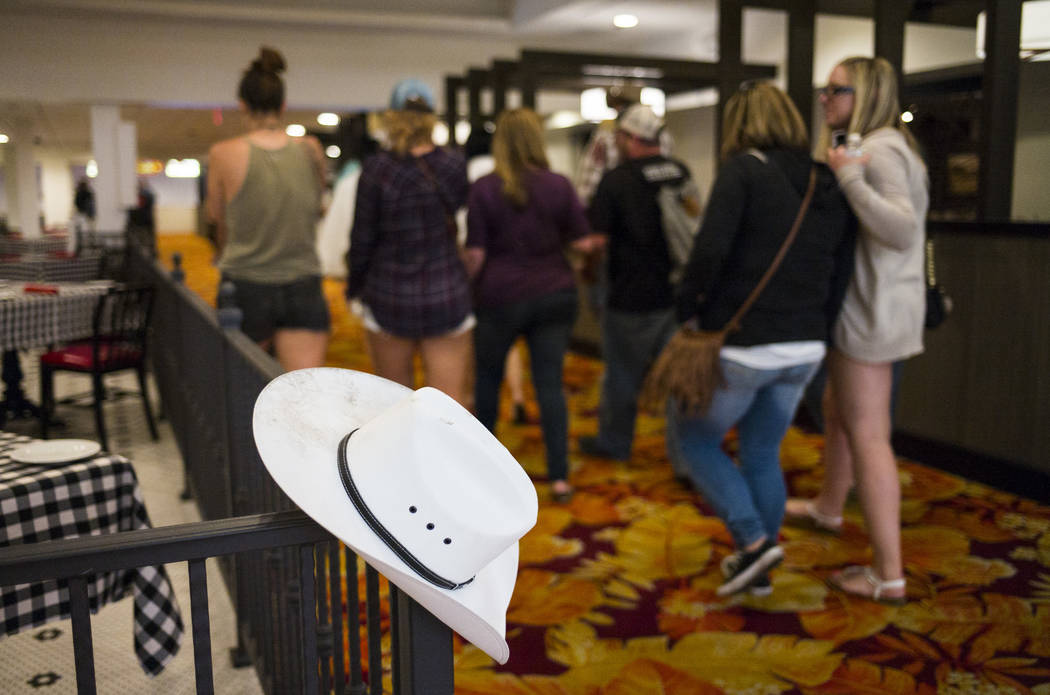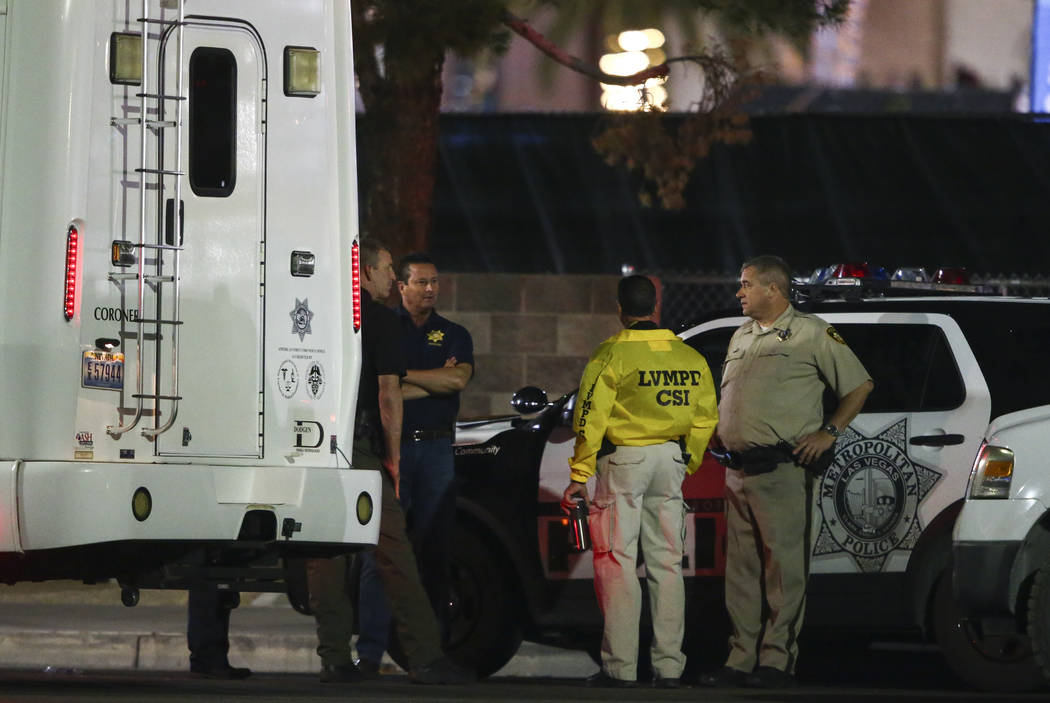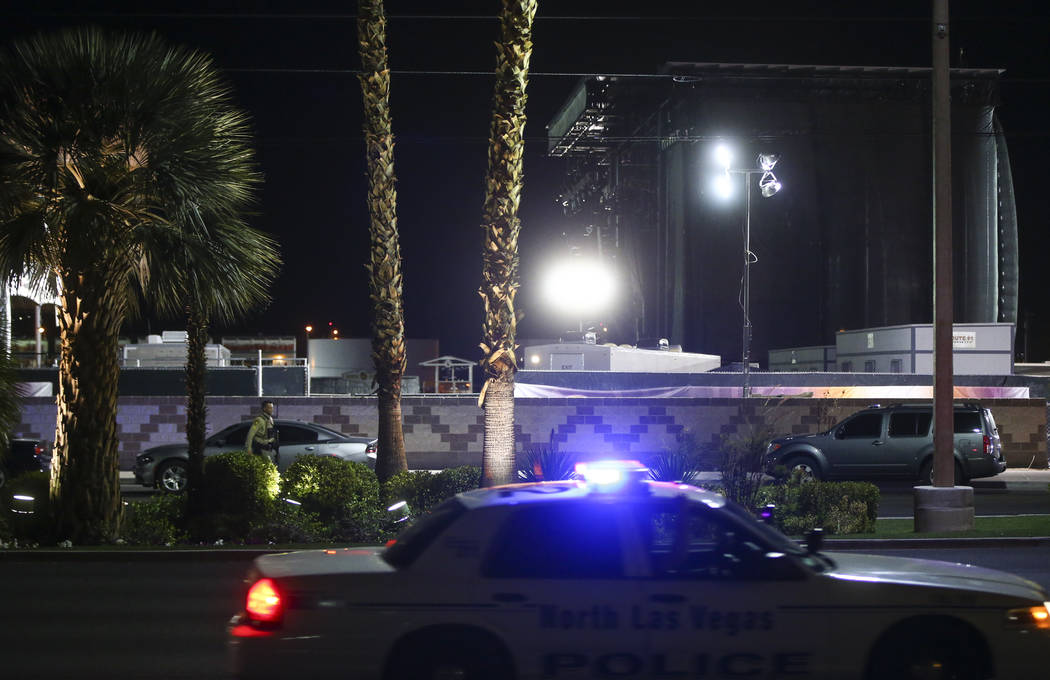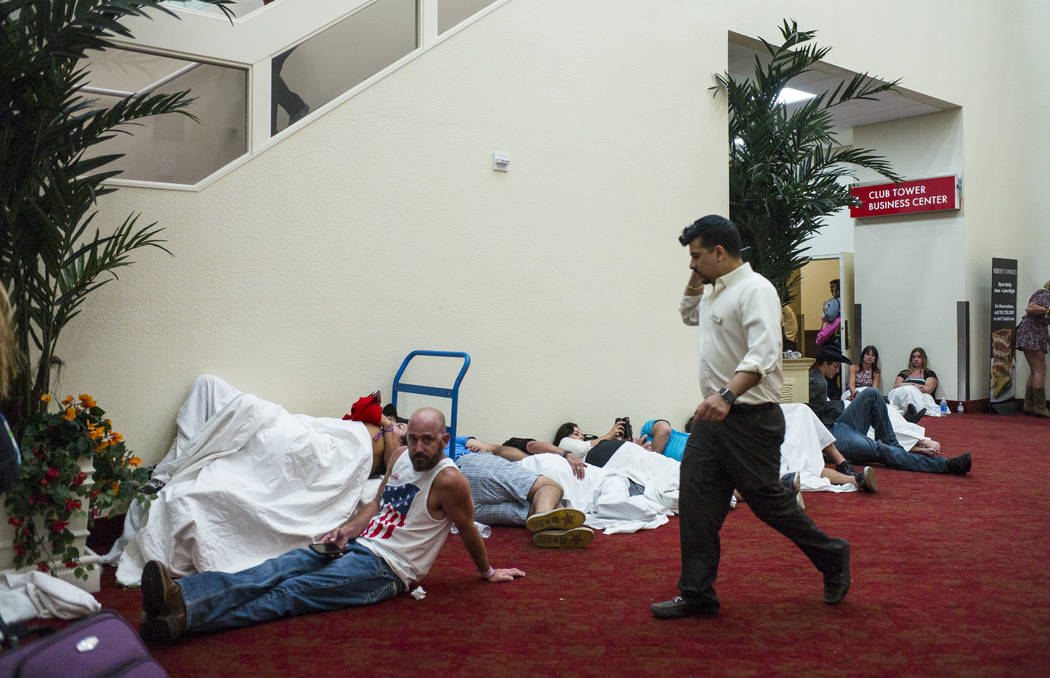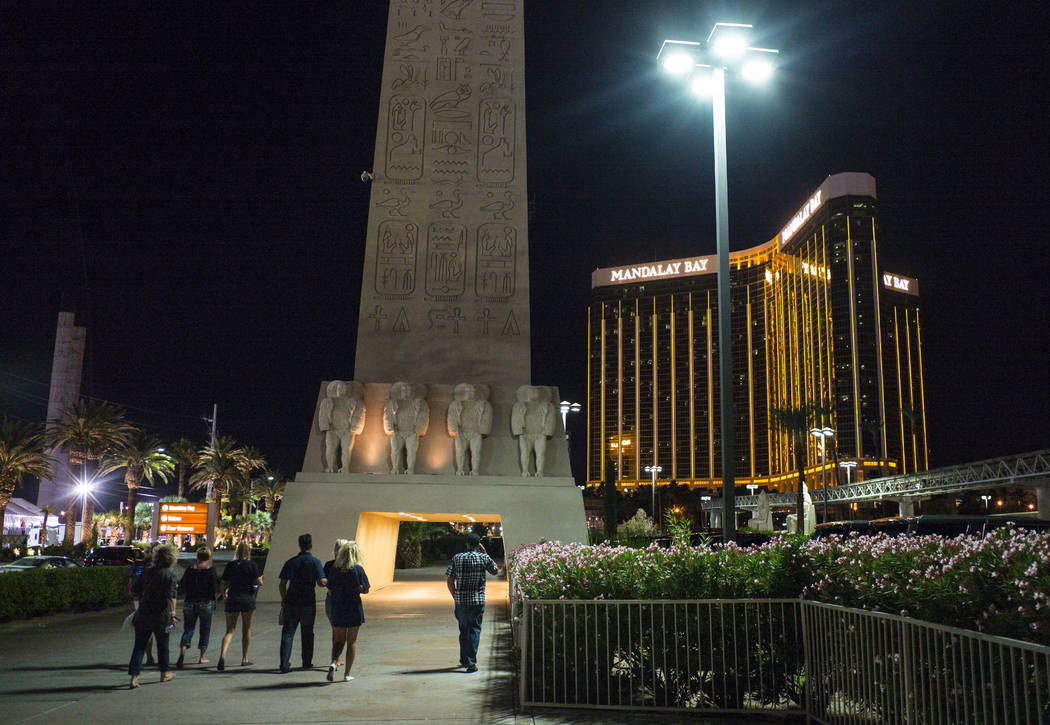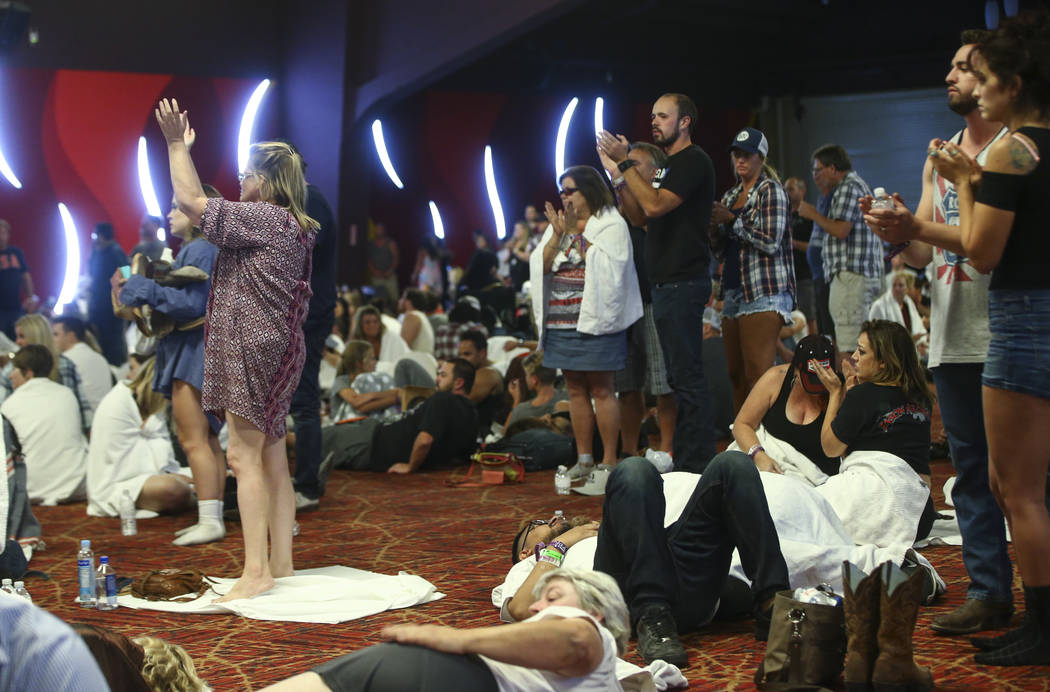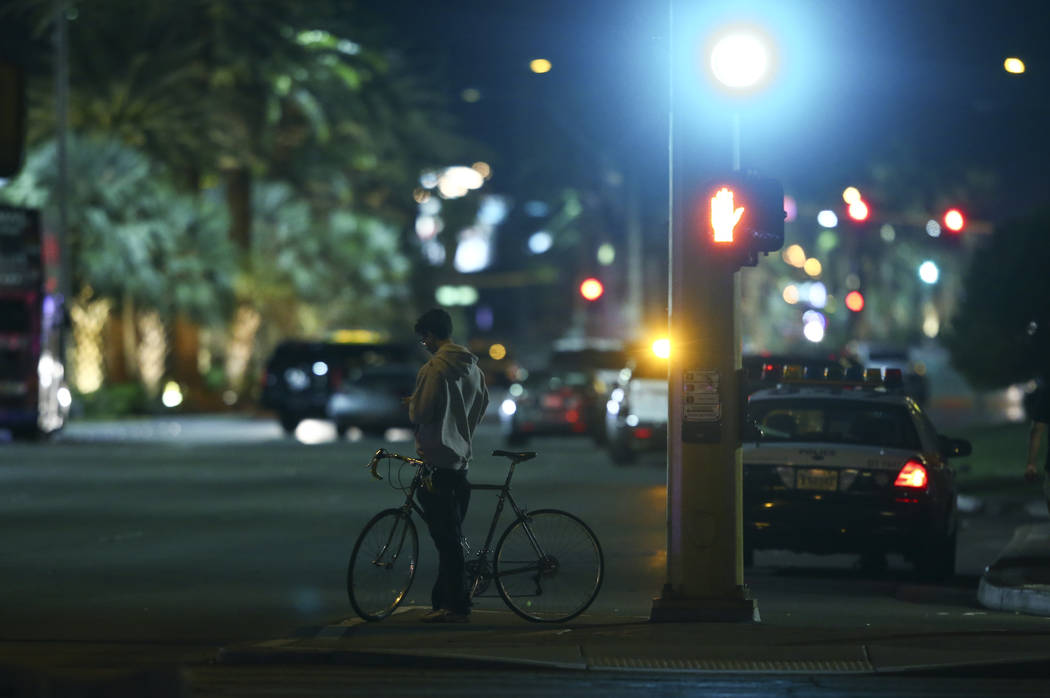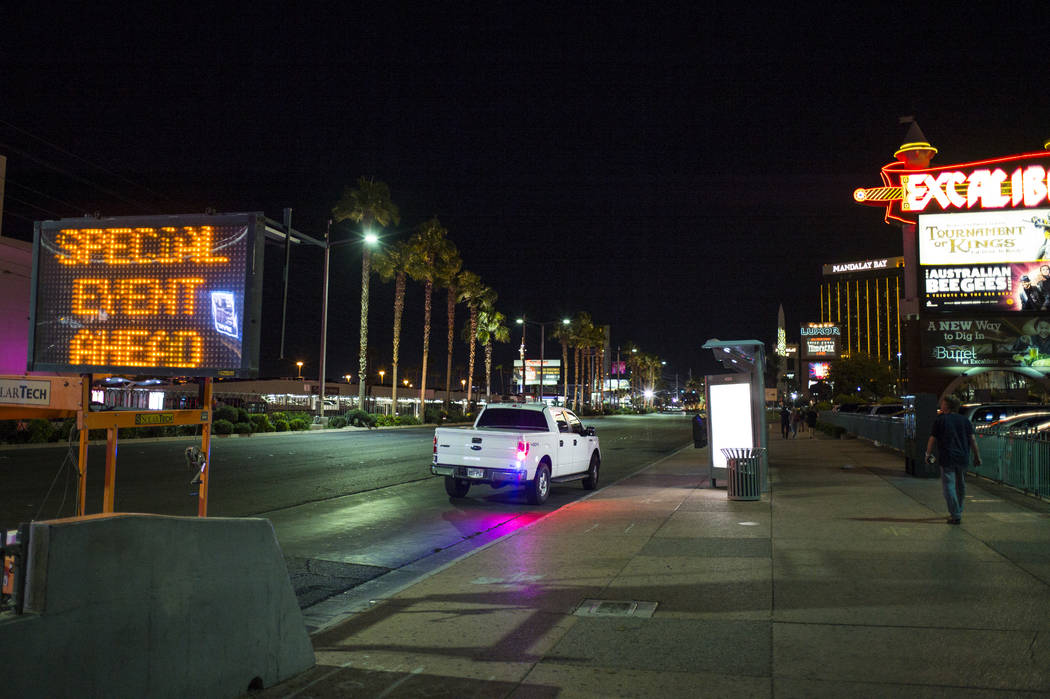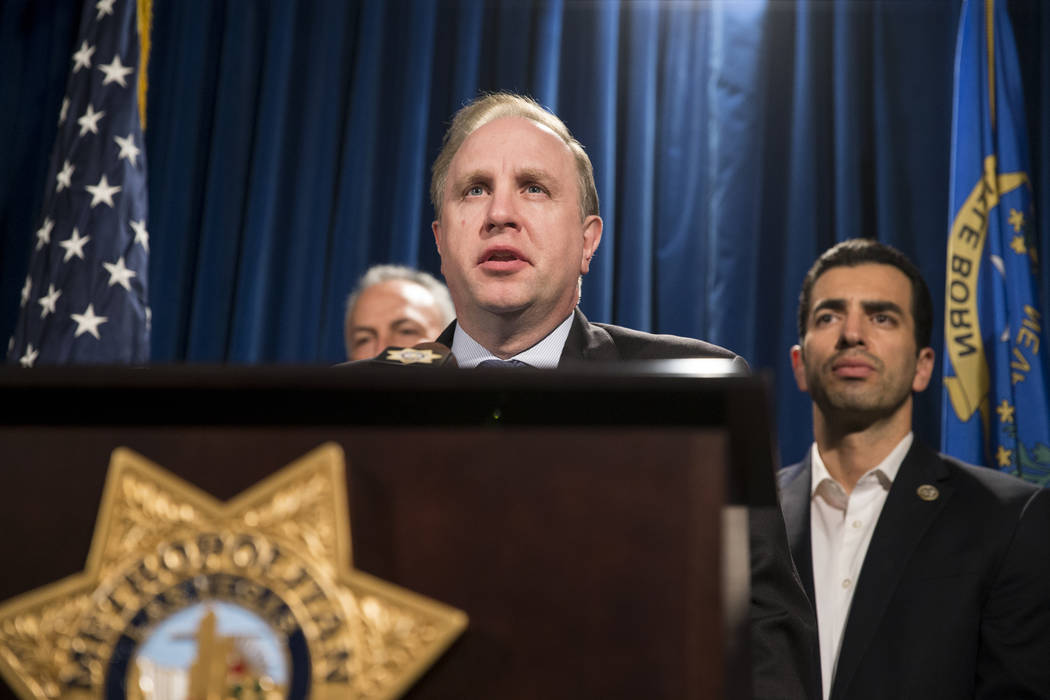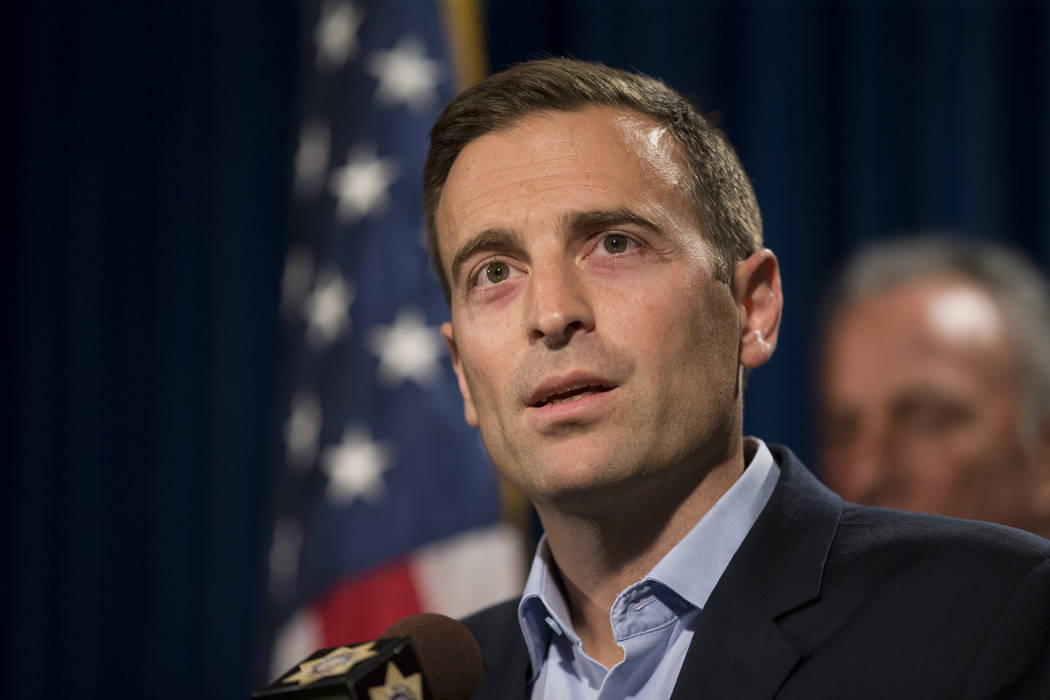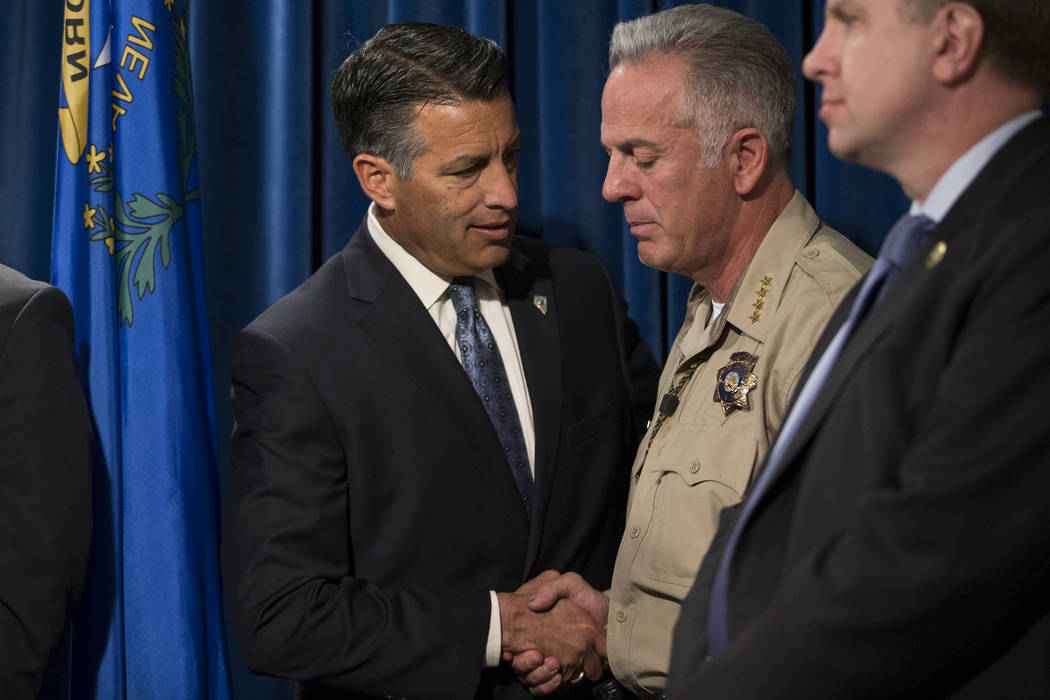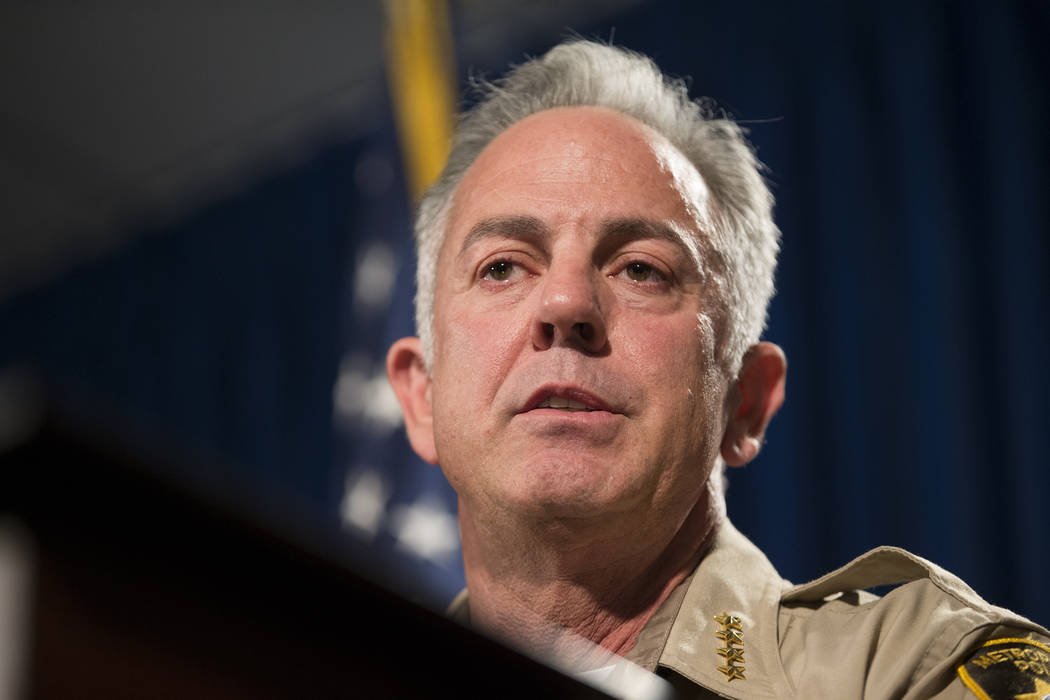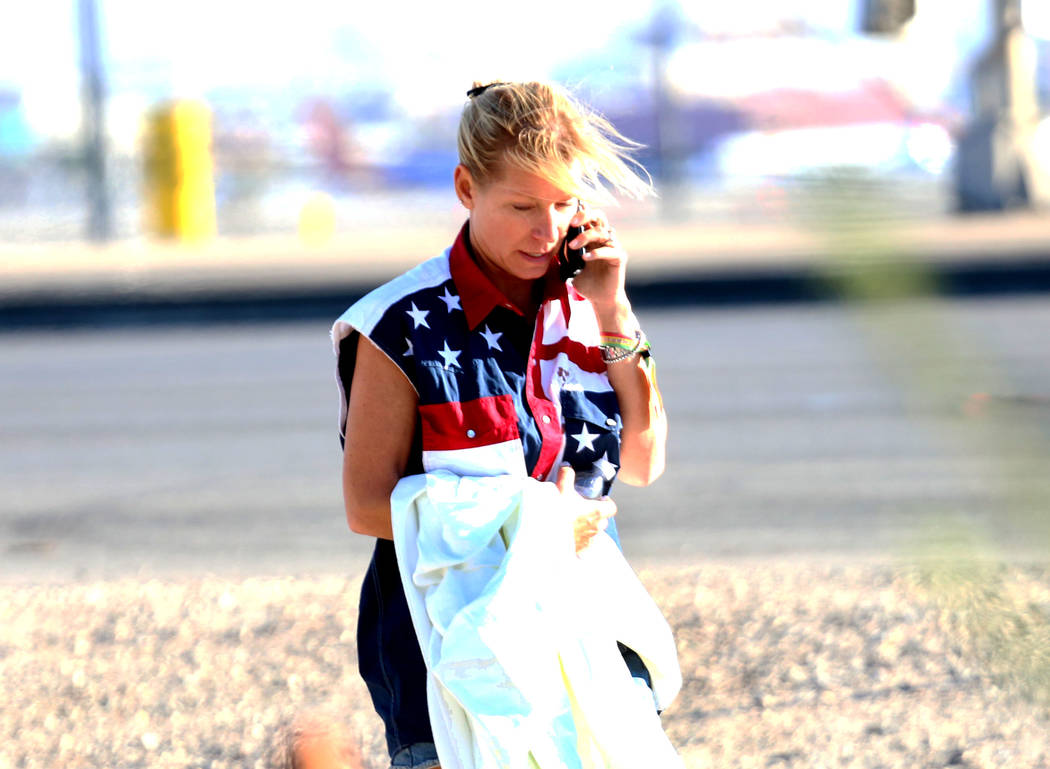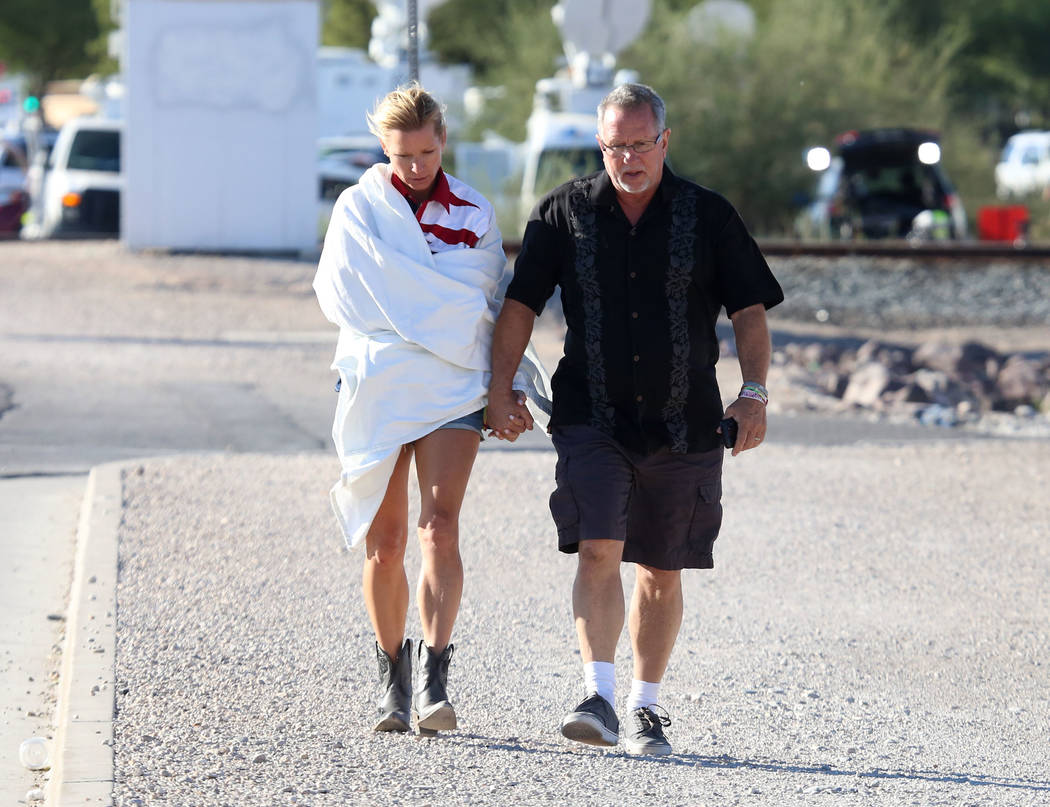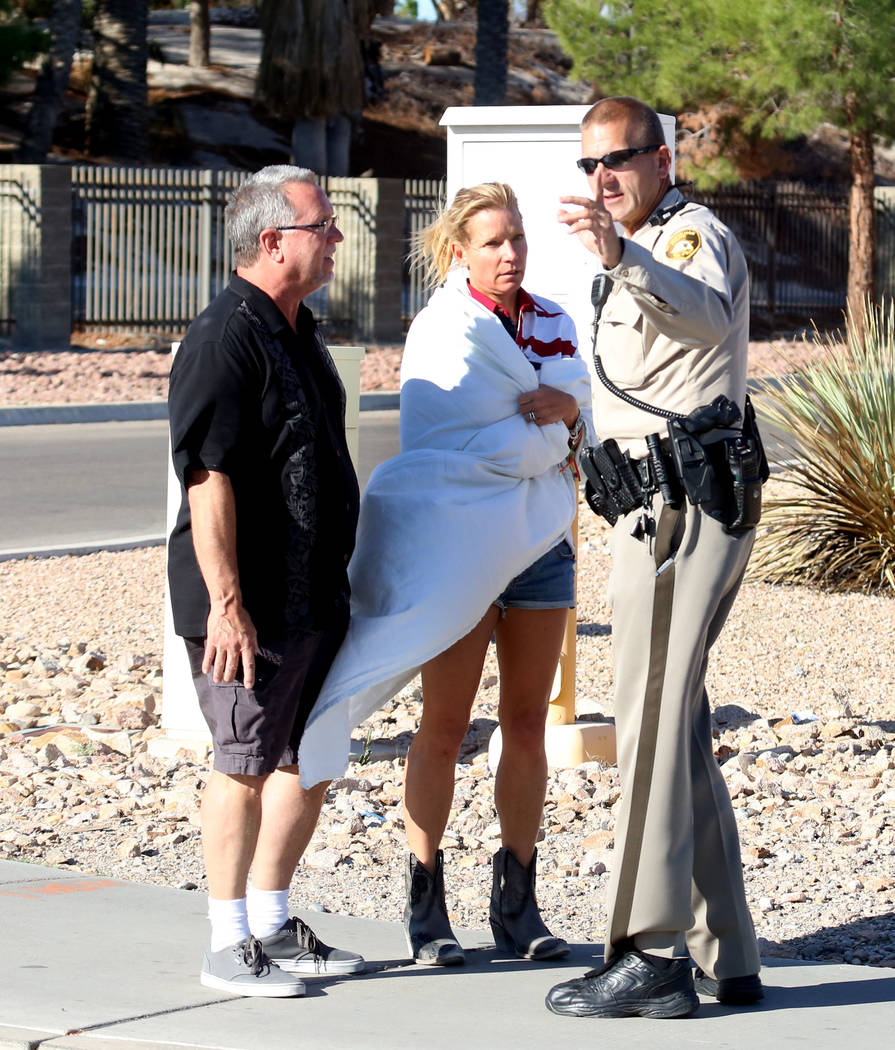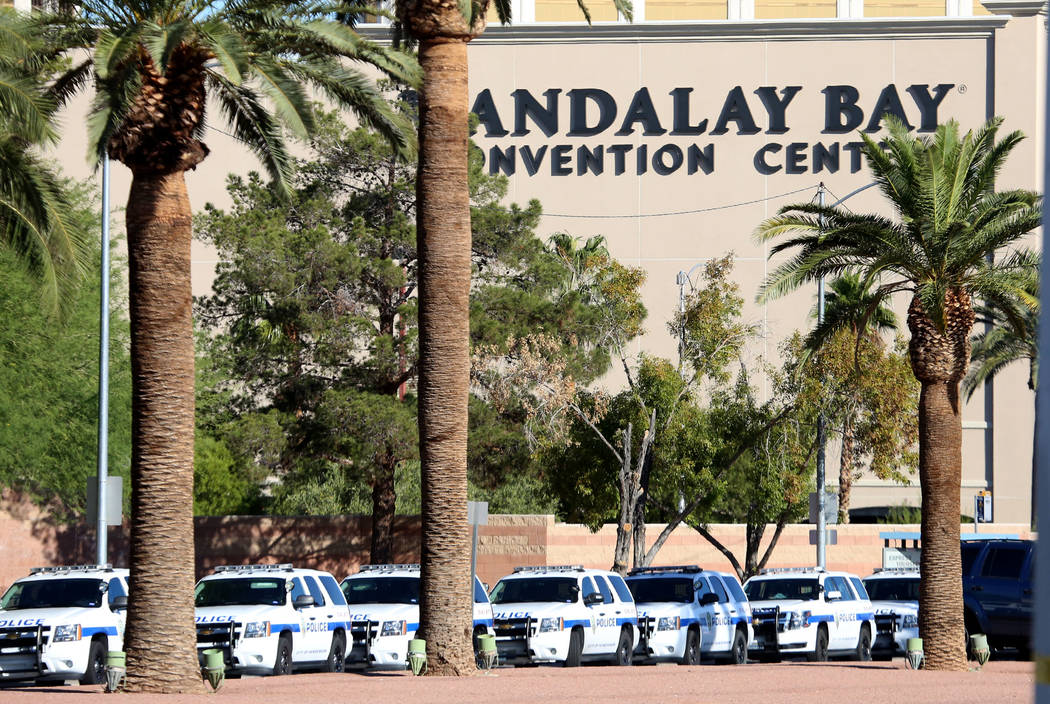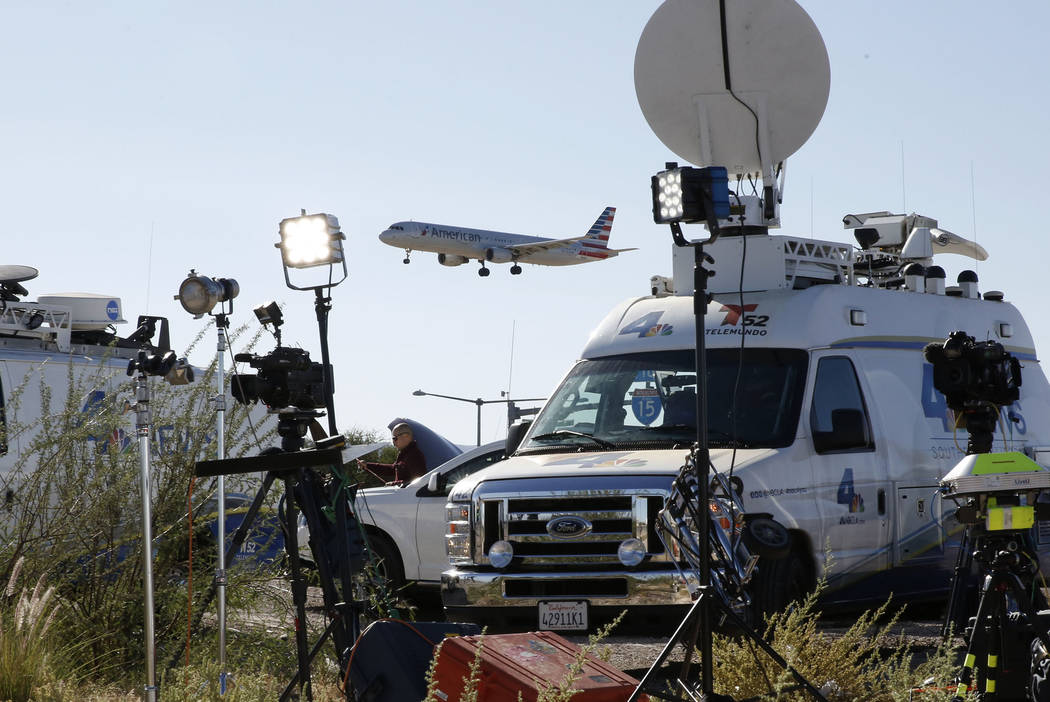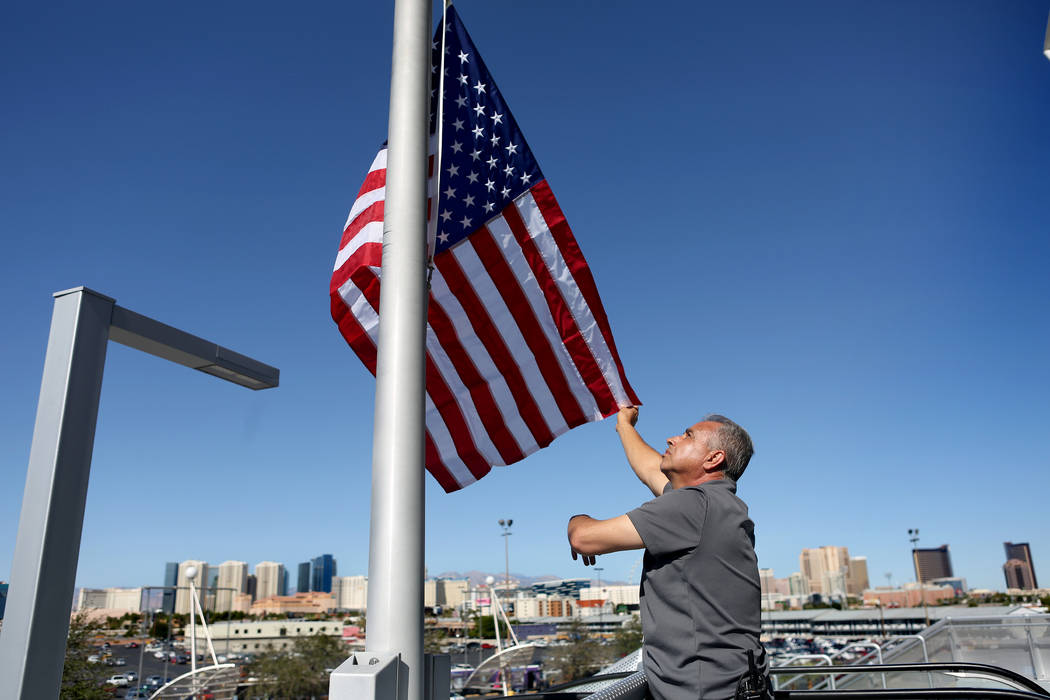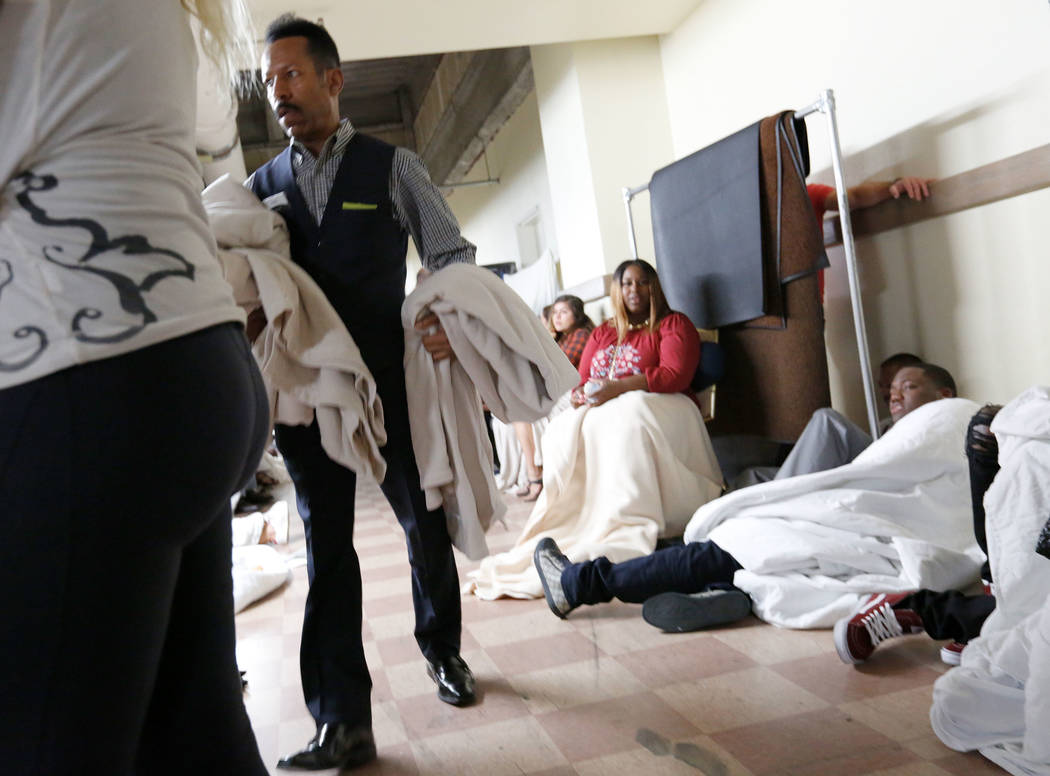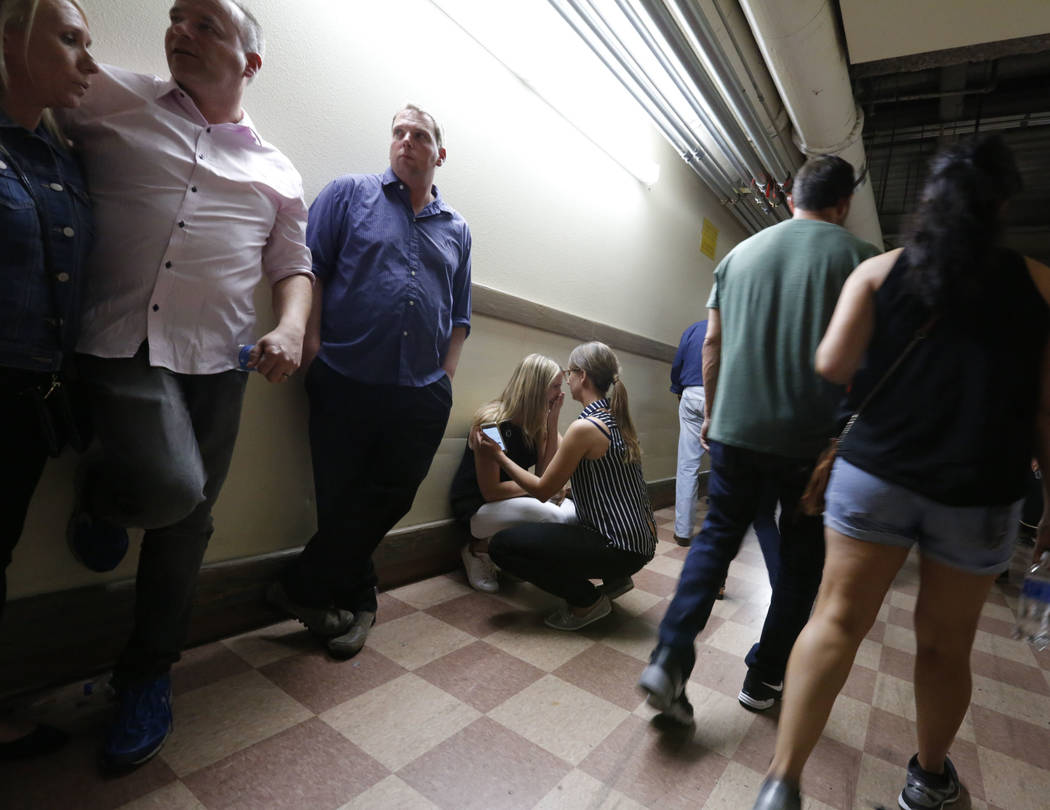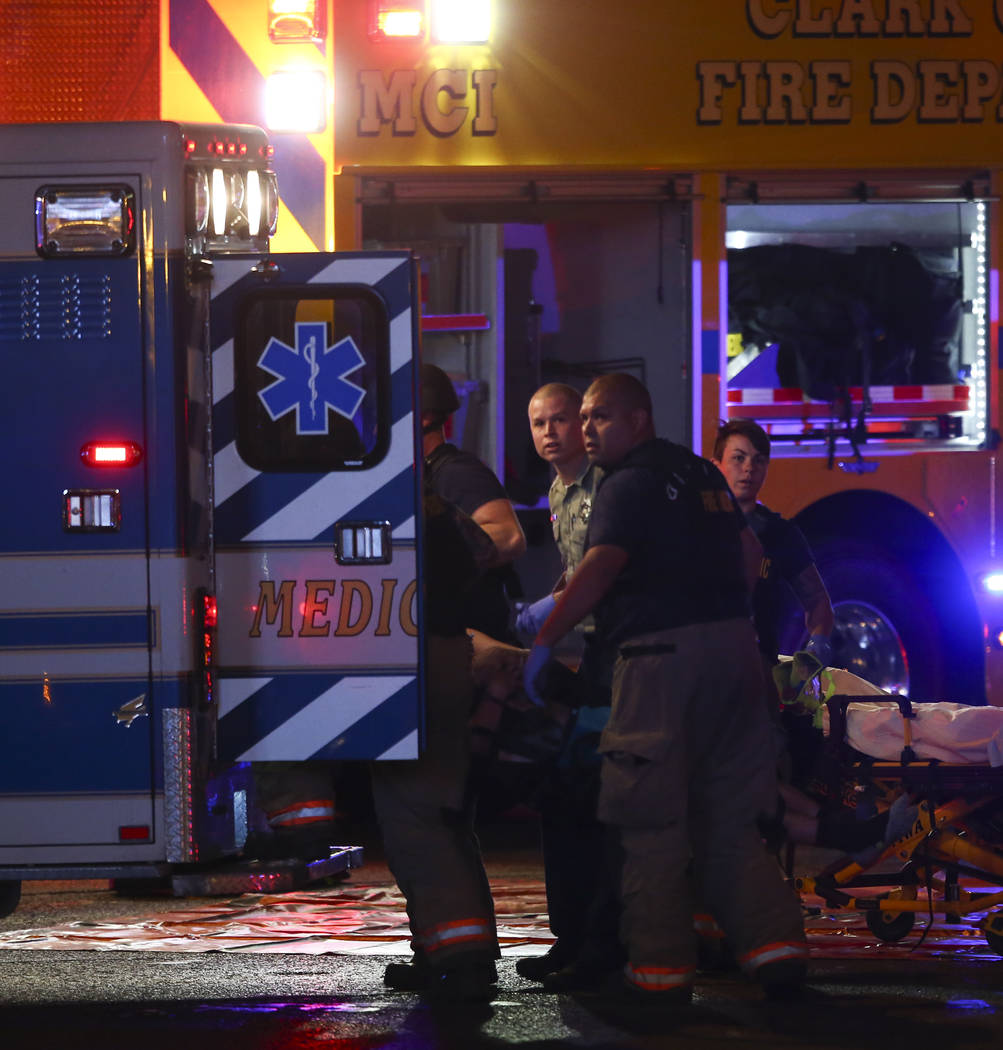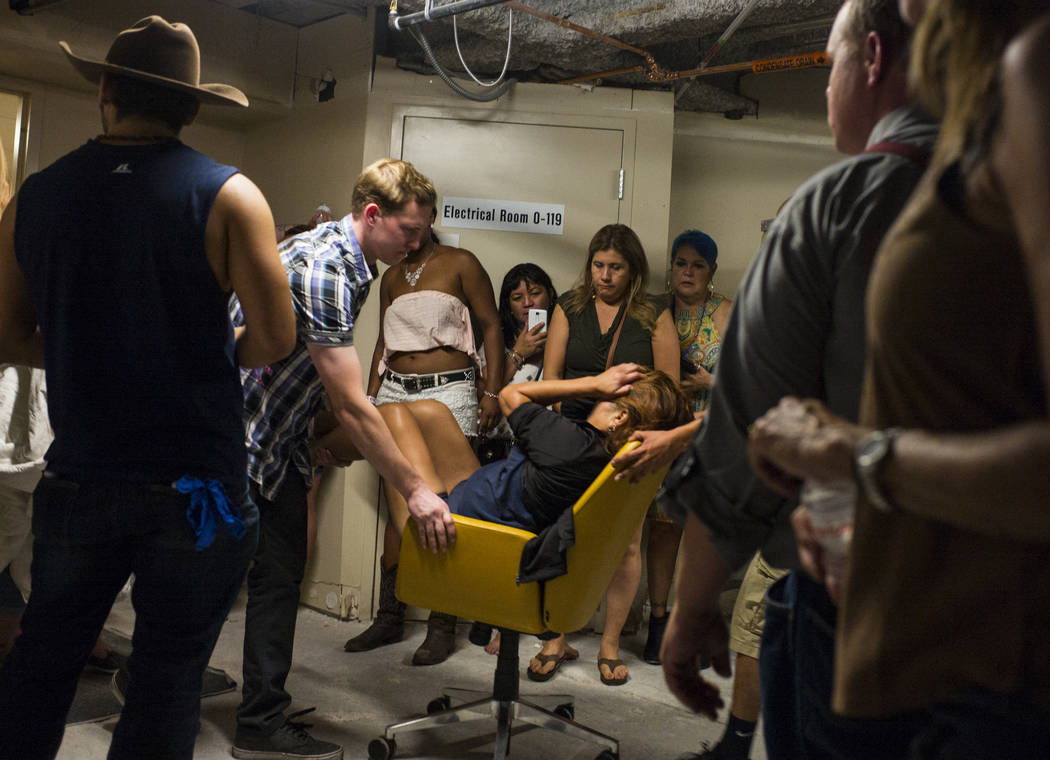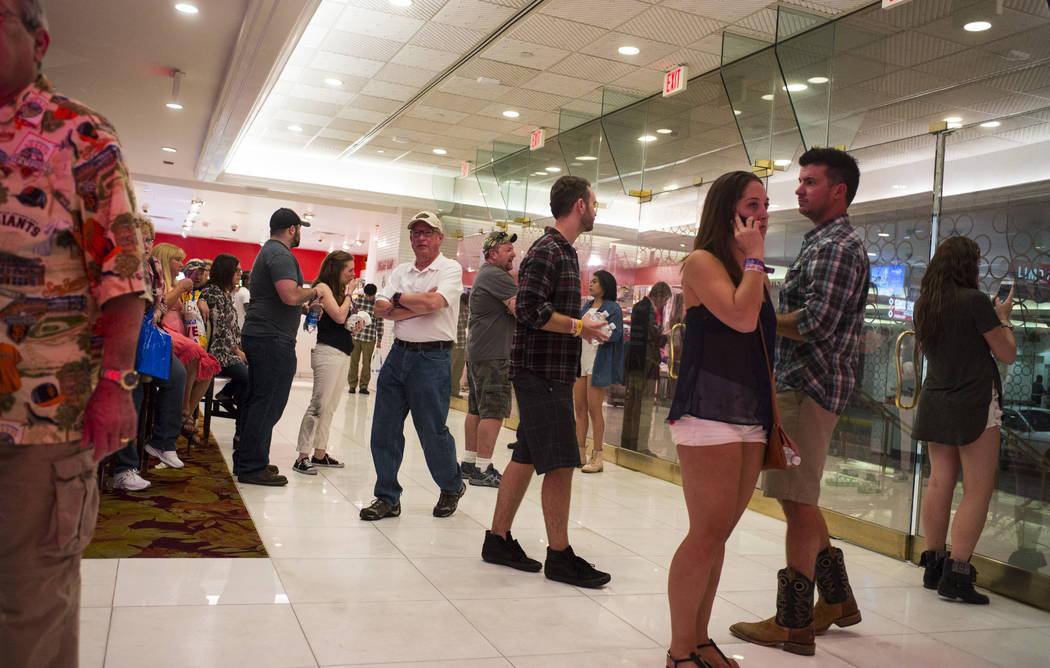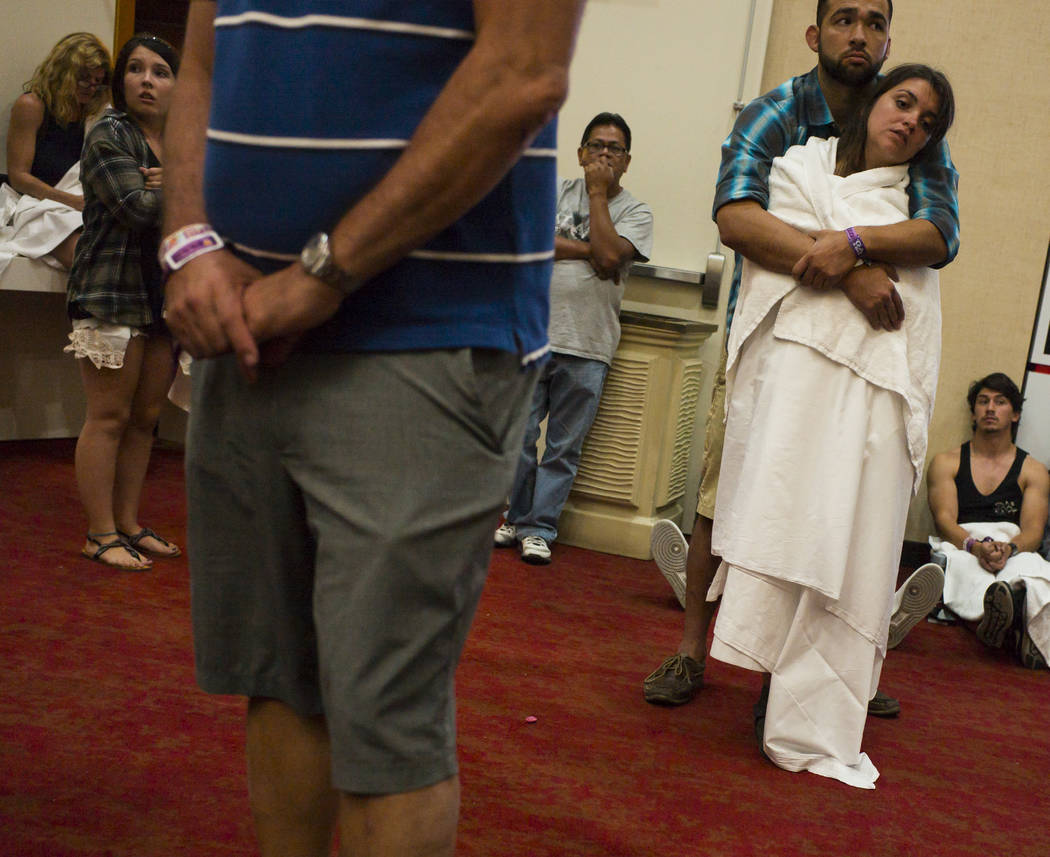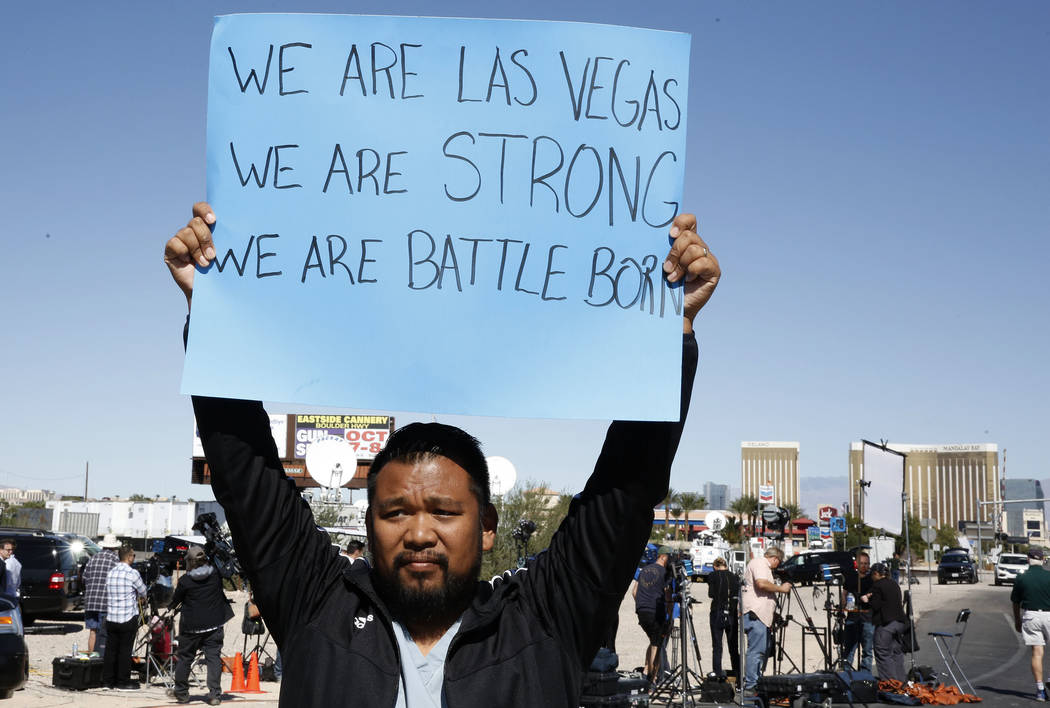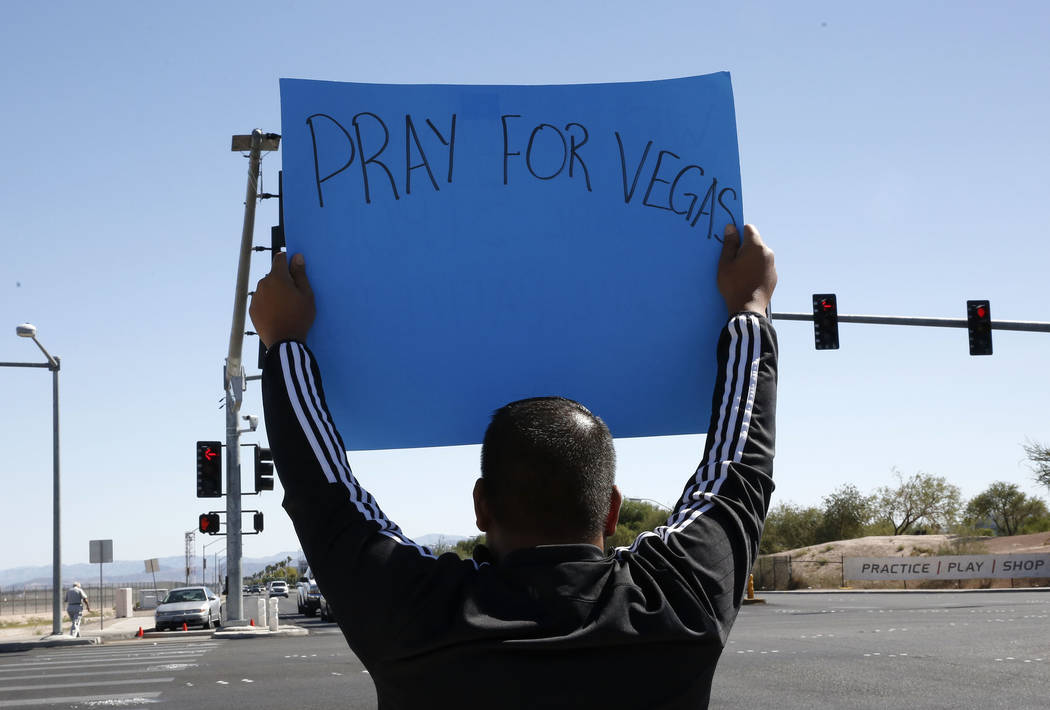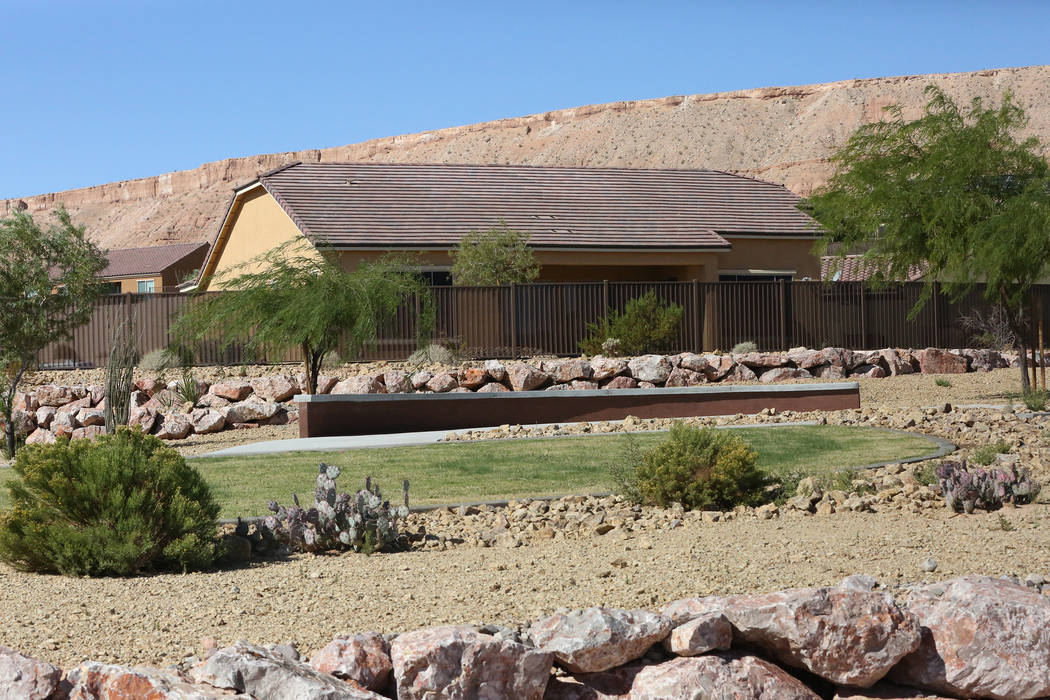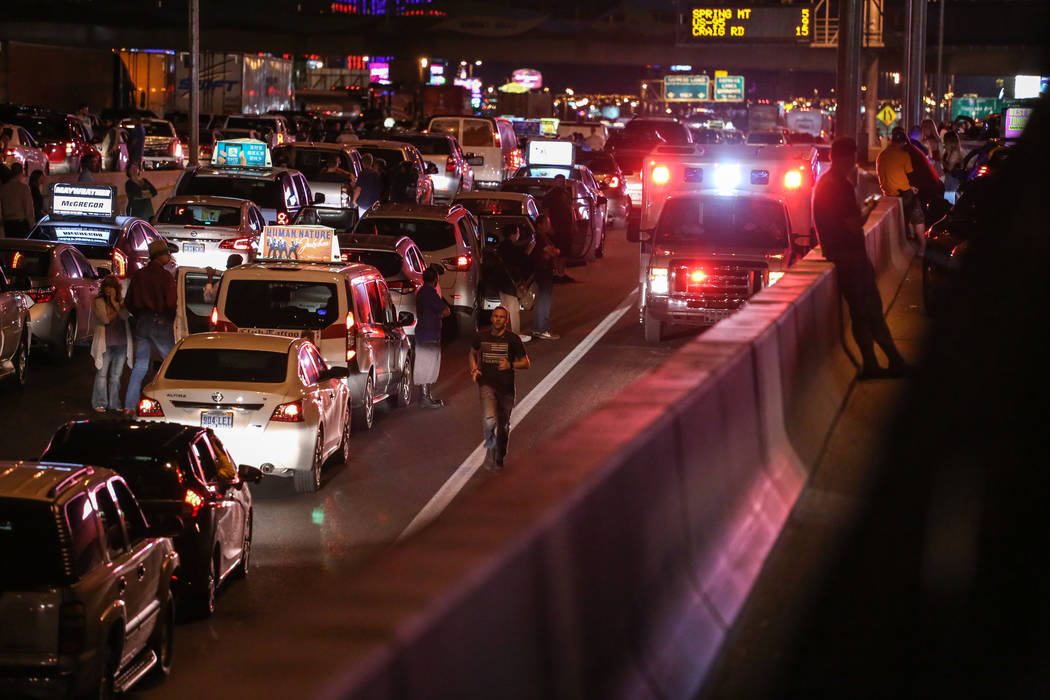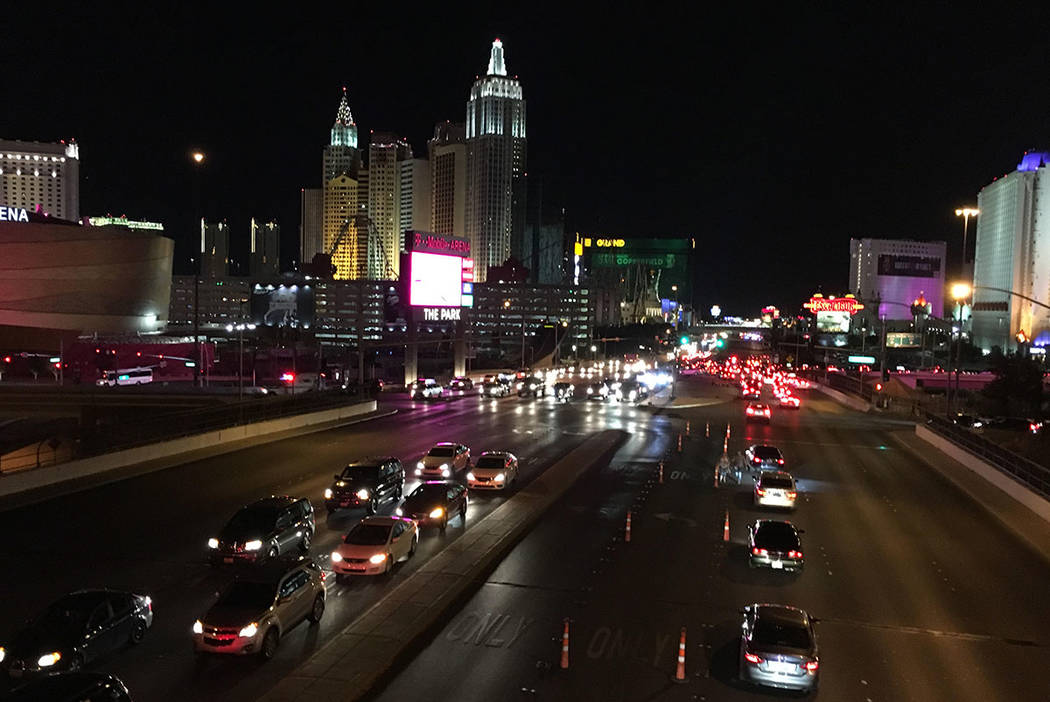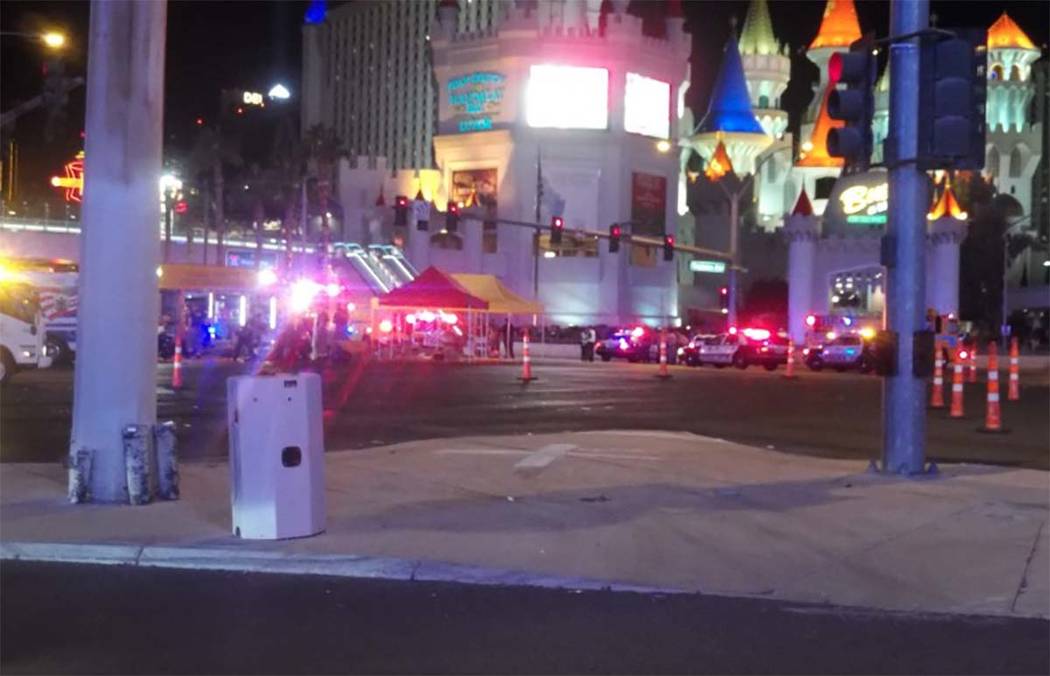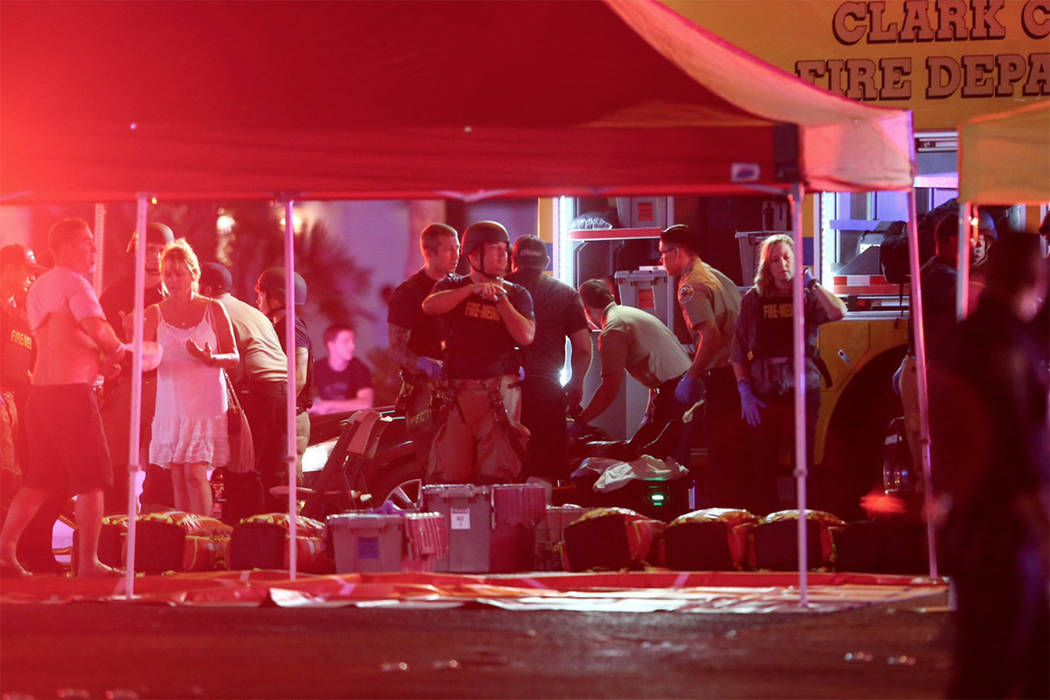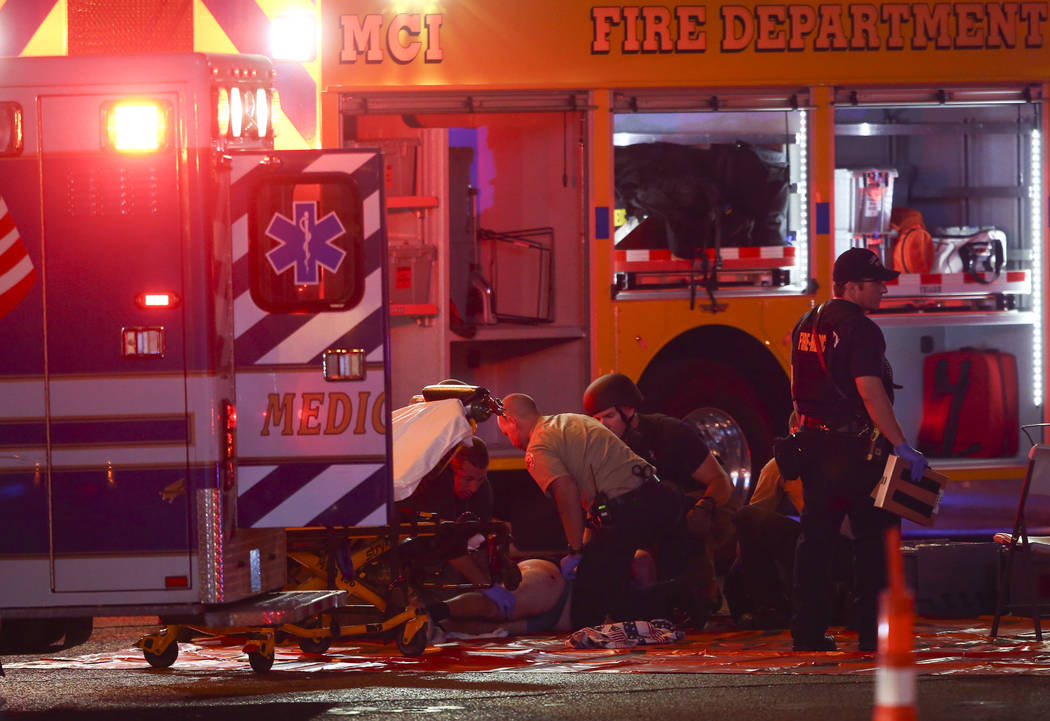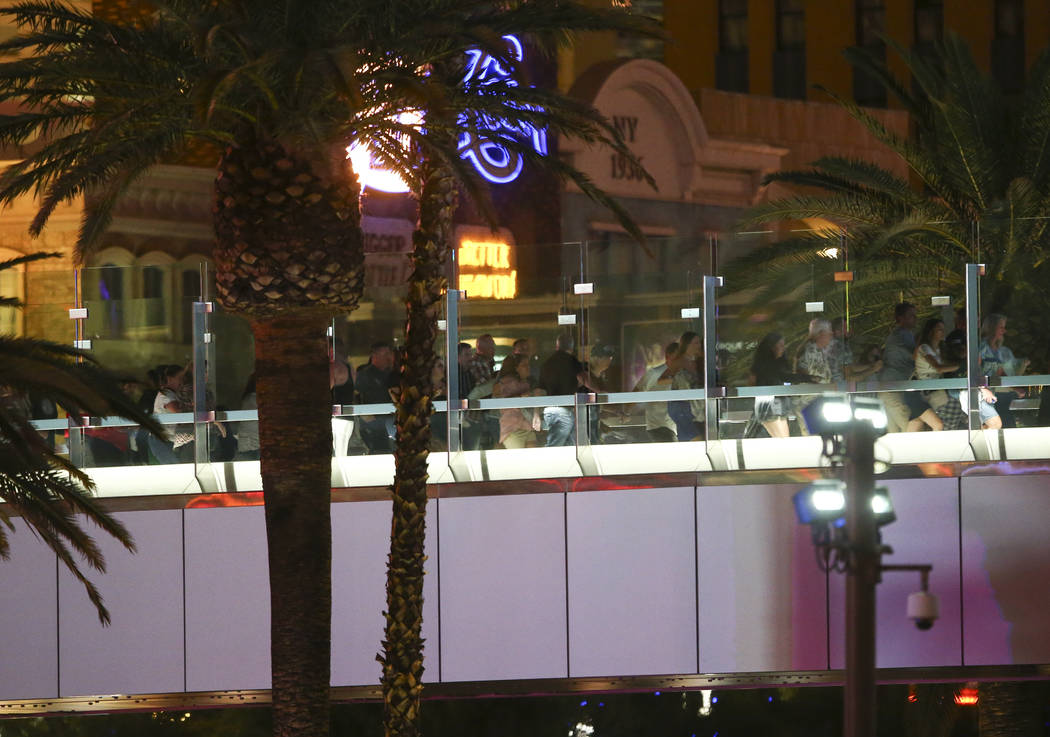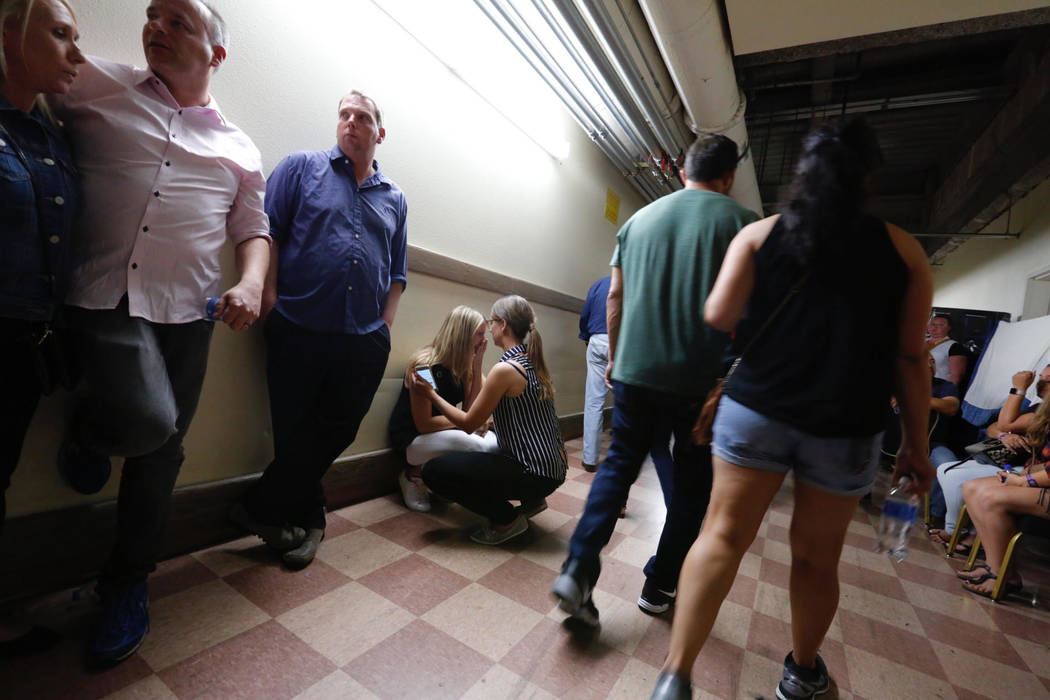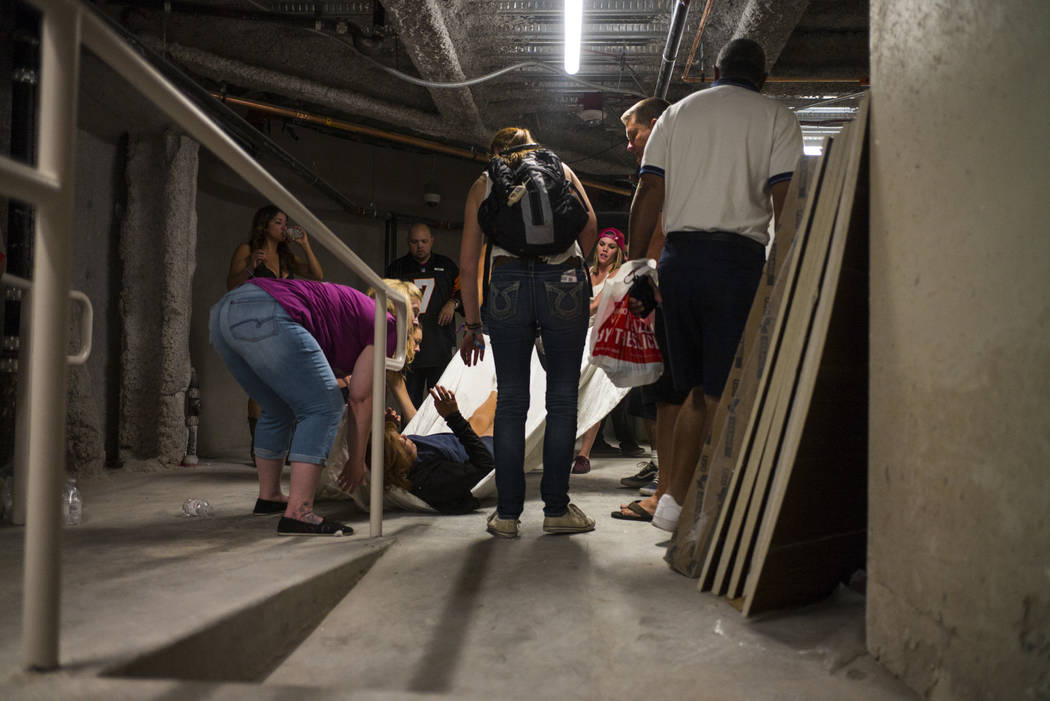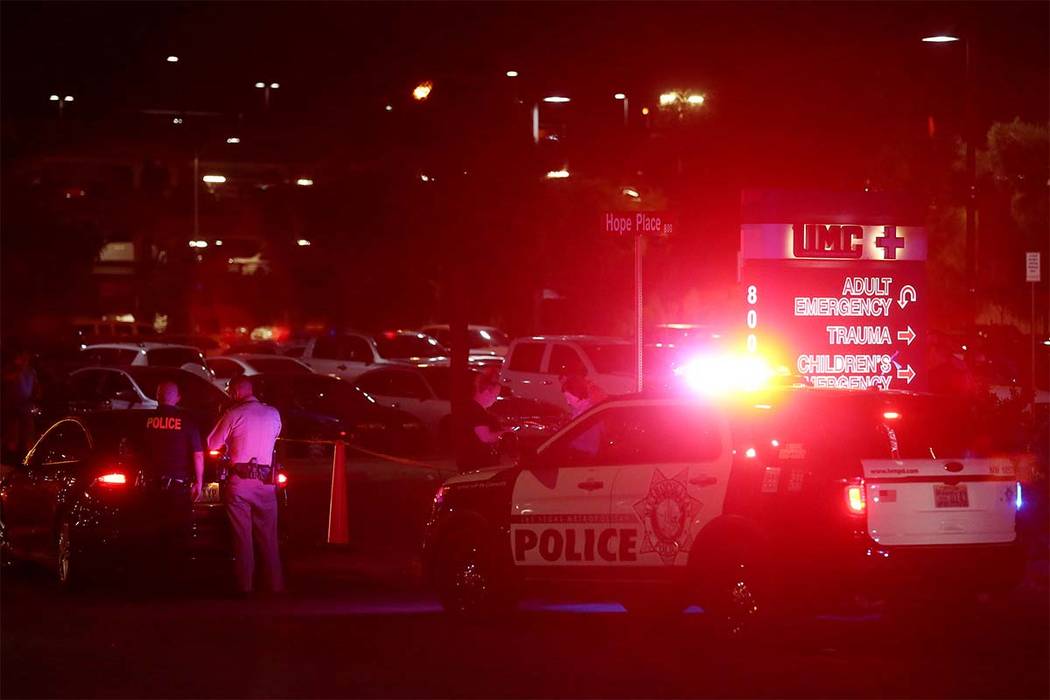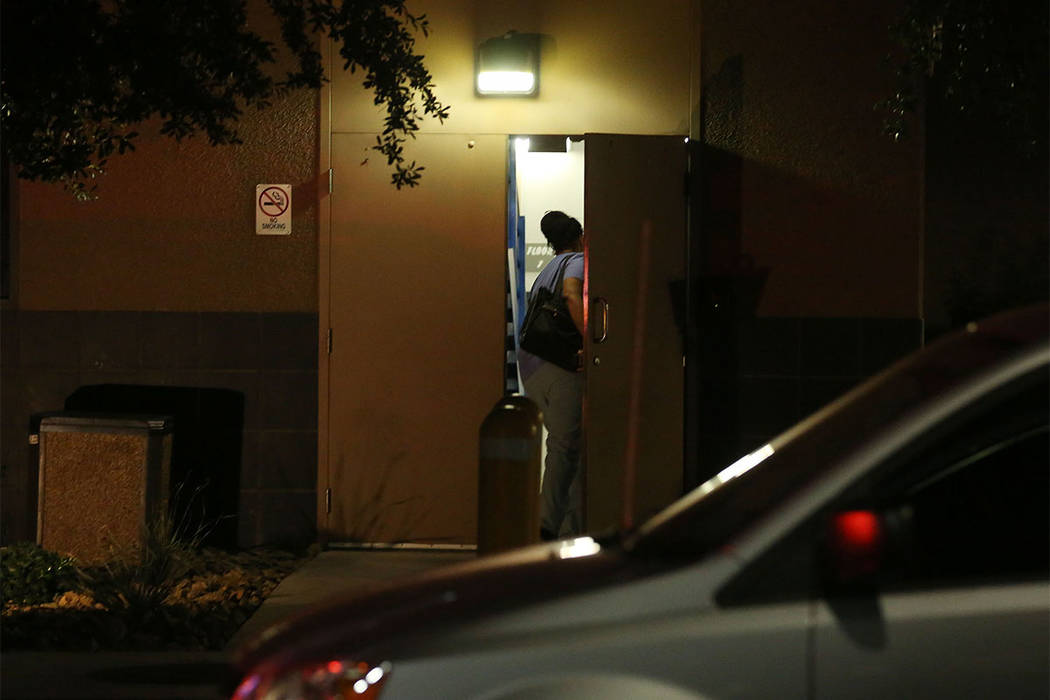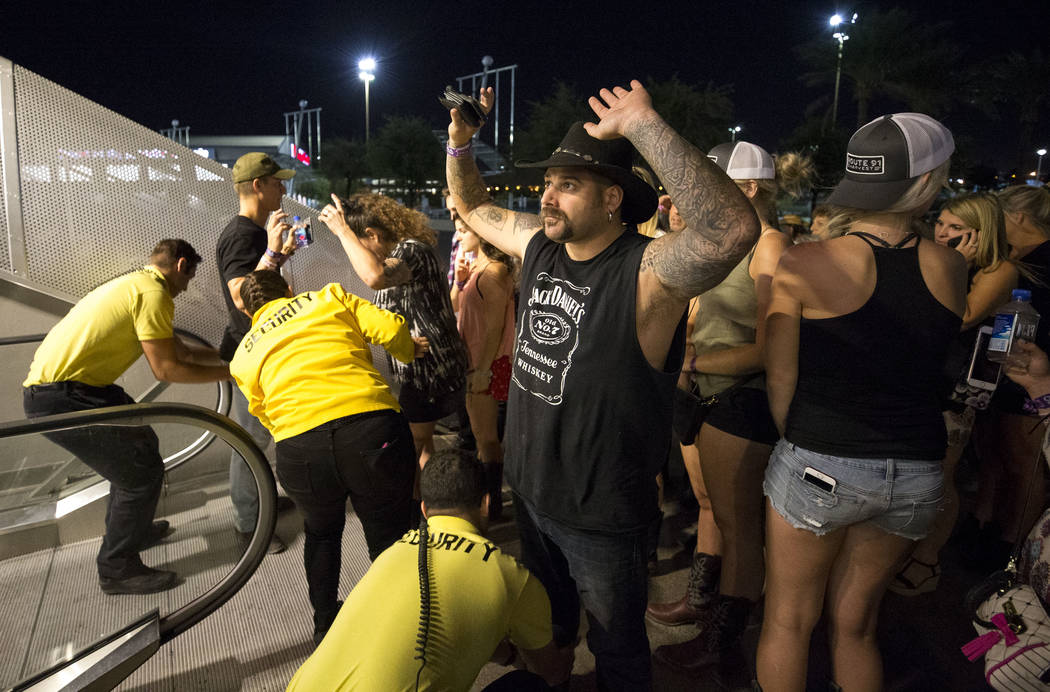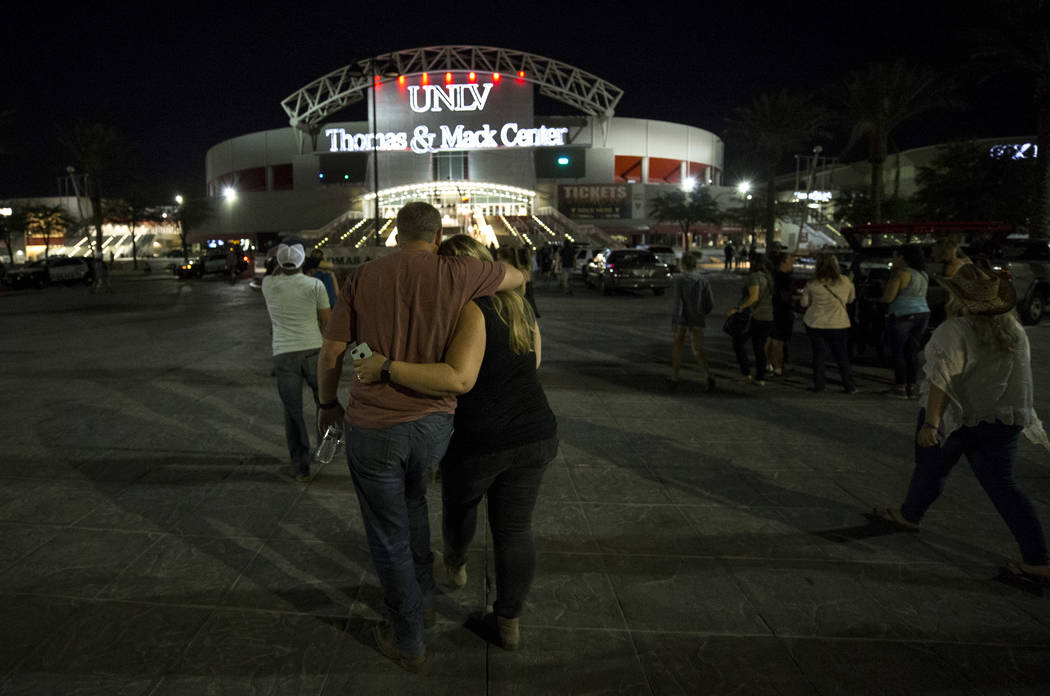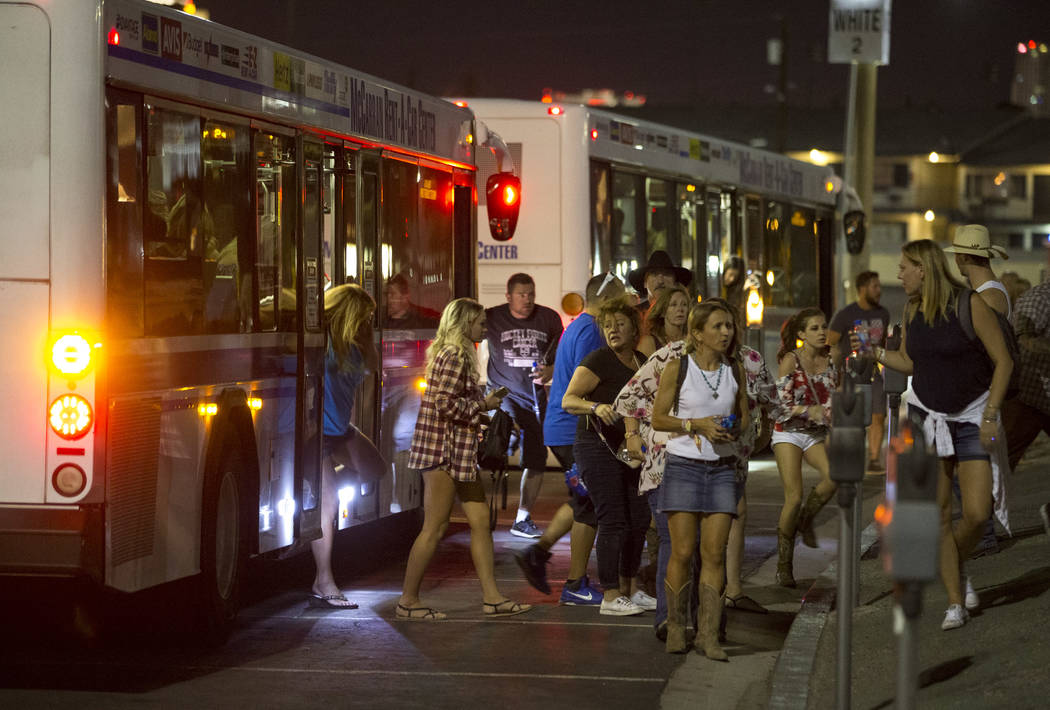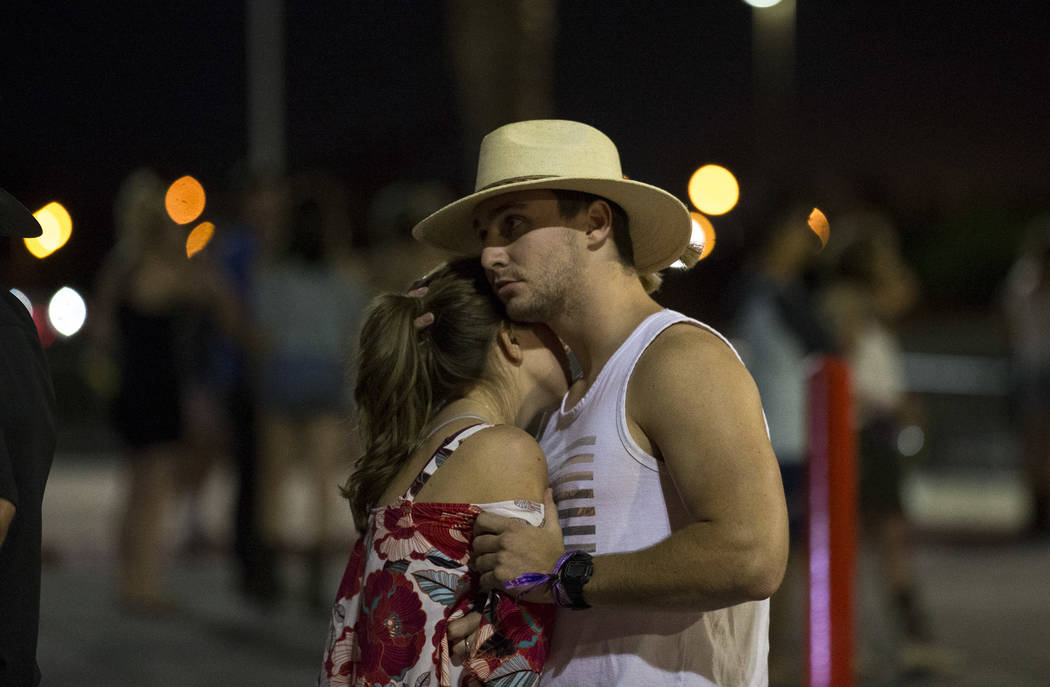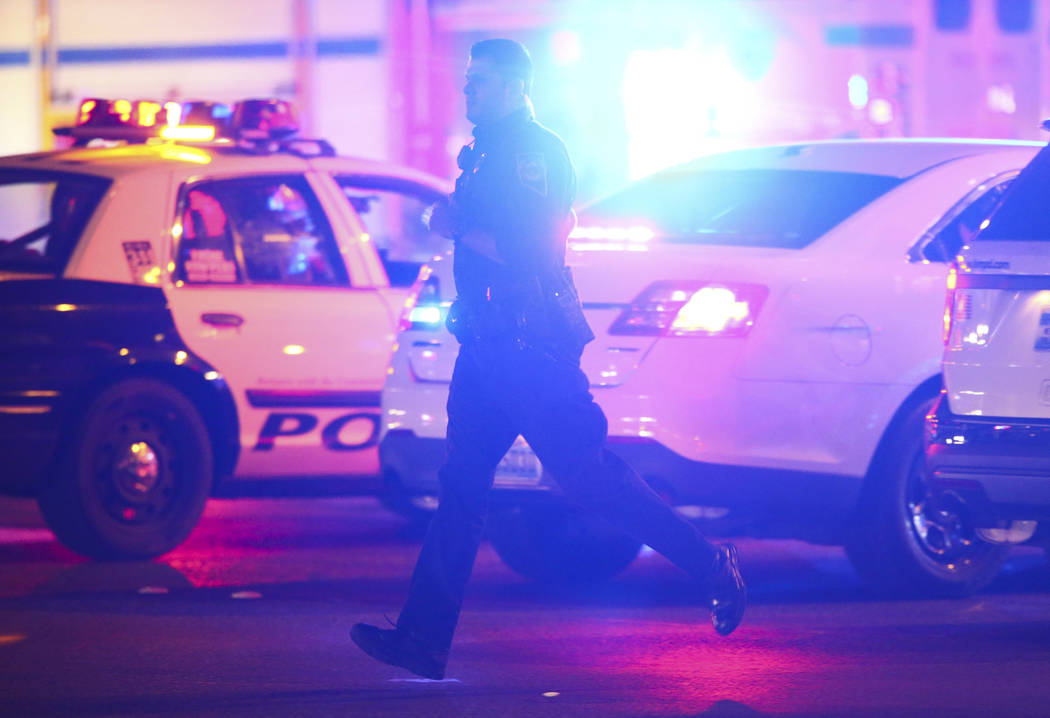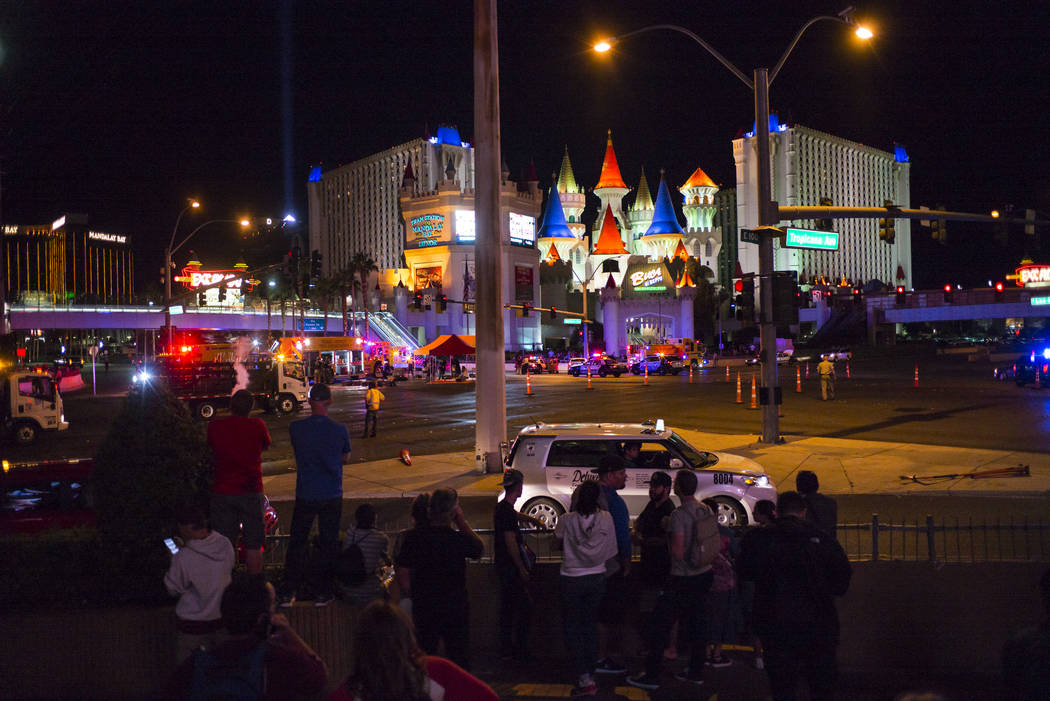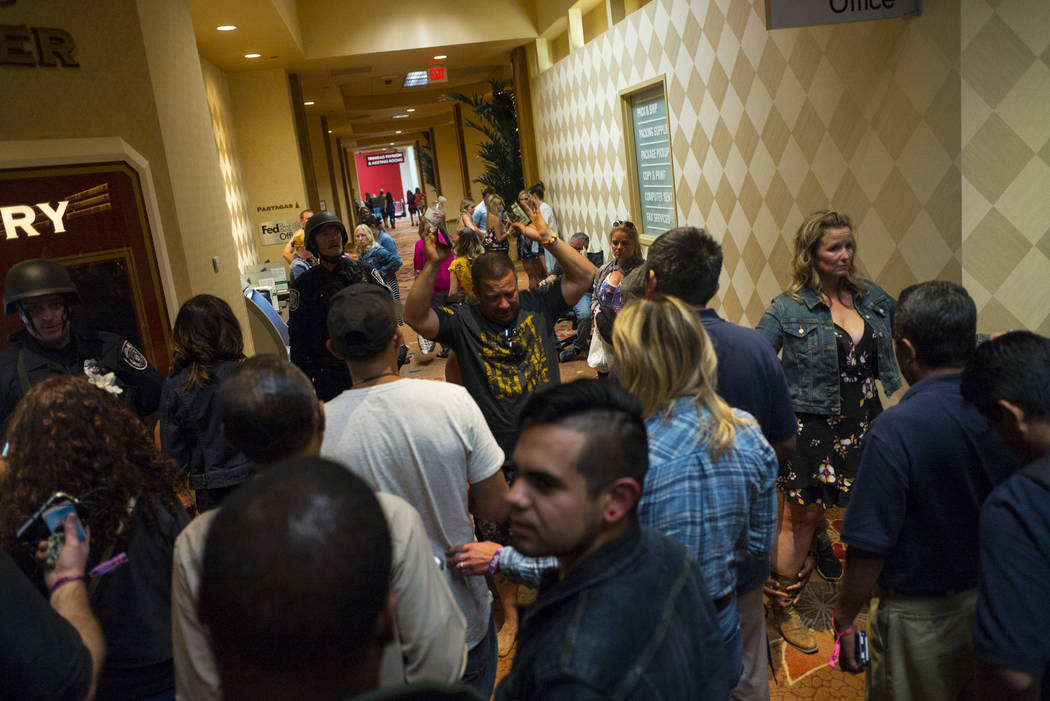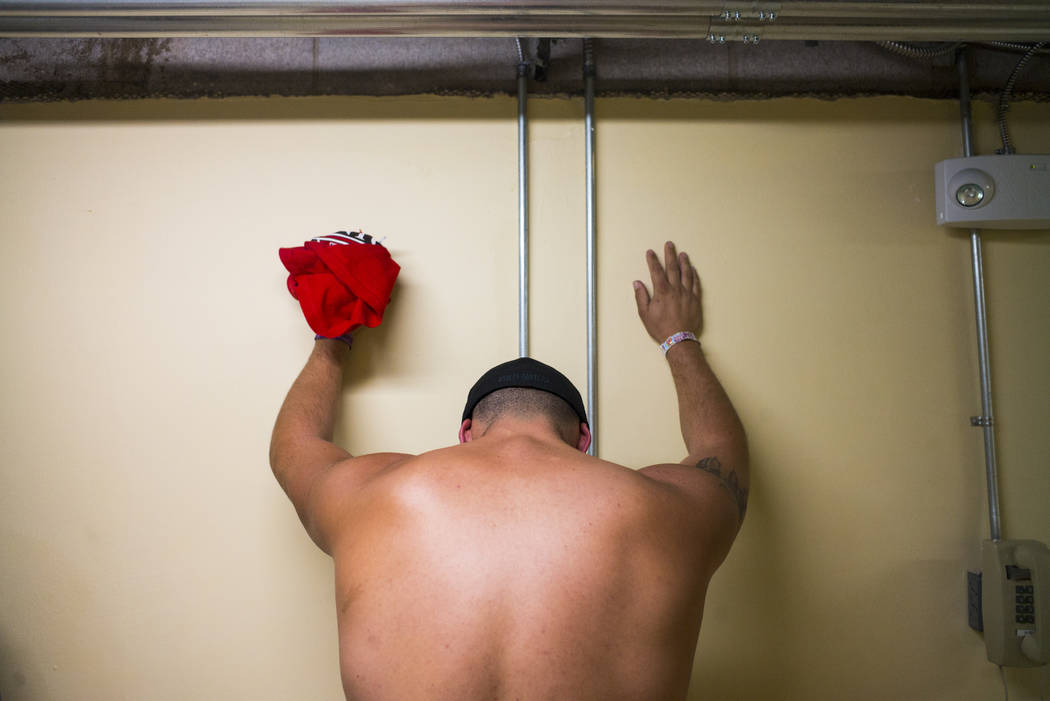 The nation awoke Monday to the numbing news that the worst mass shooting in modern American history had ravaged the Las Vegas Strip.
It was a deadly ambush in a city built as an open invitation to the world.
"I just kept thinking to myself, 'This isn't real. This is not happening. This is not real,'" Lisa Schau, of Sacramento, told the Las Vegas Review-Journal near the scene. "I just kept thinking that over and over. And it was."
But the staggering carnage — at least 59 dead and 527 injured — brought out the best in Las Vegas Valley residents. They rushed to help the wounded; donated blood, supplies and money; and prayed en masse for victims and their families.
A Mesquite man perched on the 32nd floor of Mandalay Bay shot through his corner suite's windows, then sprayed bullets into a crowd of thousands at an outdoor country music festival late Sunday, just east of the hotel.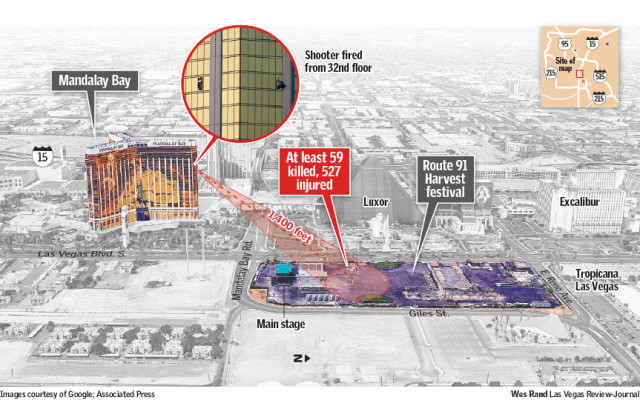 It was confusion, then chaos. Some attendees thought fireworks were ringing out just as Jason Aldean began singing the first few lines of his hit "When She Says Baby" at the Route 91 Harvest festival. But as the rapid-fire shots continued and people began falling, the crowd collectively realized the horror that was happening. And they ran.
First responders descended on the scene. Civilians did their part, too, taking truckloads of wounded to local trauma units. The injured were moved in wheelbarrows and on luggage carts, and more than 100 people were treated at University Medical Center alone.
Before the sun rose Monday, Sheriff Joe Lombardo stood in the dark parking lot of Metropolitan Police Department headquarters, steeling himself as he explained to the public and global news media that the shooter, 64-year-old Stephen Paddock, had acted alone.
Shortly after, Gov. Brian Sandoval called it a "cowardly, despicable act."
'We're angry'
On Monday afternoon, Sandoval declared a state of emergency and a public health and medical disaster in Clark County.
"We're angry. We're grieving. Confused," the governor said. "People are hurting."
Las Vegas Mayor Carolyn Goodman said the city has a broken heart, "but it has bonded us so tightly."
VIDEO: Rapid fire from shooter(s) in Las Vegas pic.twitter.com/jgzCTQRUZP

— Joel Franco (@OfficialJoelF) October 2, 2017
"We will not be tarnished by this sick, horrible human being," Goodman said.
About an hour after shots first rang out, officers closed in on Paddock's room, which he checked into on Thursday, Lombardo said. In seconds, Paddock shot through the door, injuring a security guard. Then he turned the gun on himself.
Inside, police found scopes and at least 23 firearms. Later, investigators found ammonium nitrate, a chemical compound that can be used in homemade bombs, inside Paddock's car at Mandalay Bay.
On the streets below, red-and-blue lights speckled the Strip, drowning out its famous neon. Many who escaped the venue or ran from casinos in the confusion walked aimlessly. Some dragged luggage, others still wore blood-drenched clothing, the color drained from their faces.
Insane…. this JUST happened. #PrayForVegas pic.twitter.com/RWgjFW7BHy

— Luke (@LukeBroadlick) October 2, 2017
Anxious and weary
While University Medical Center absorbed the worst of the wounded, Sunrise Hospital and Medical Center quickly became overwhelmed, too.
About 12 hours after the ordeal began, Deserie Bohl, 35, sat in the east valley hospital's small surgical waiting room as her husband underwent surgery. Next to her sat several others, praying and checking their phones. Some paced, looking anxious and weary. The silence was deafening.
Occasionally, a doctor or surgeon would pop in, calling out the name of a patient. Like clockwork, a swarm of loved ones would rush over, huddling to hear the news.
Robert Kyander, of San Bernardino, California, sat in limbo, his head down. His daughter, Lauren, and her boyfriend, Zach, both 21, had been at the festival all weekend. Zach was shot in the back.
Hours earlier, the 55-year-old Kyander had been at home, watching the Sunday night news when headlines about the shooting began ticking across his screen.
Panicked, he bolted to Las Vegas. Just before he left, he got a text from Zach:
"Hey this is Zach, I got shot in the back, but I made your daughter run like hell. I am truly sorry I'm not with her, but she is safe with Jodie. Love you both, I'll keep you updated."
When he got to the hospital, Kyander found Lauren waiting in the lobby. He wrapped her in his arms.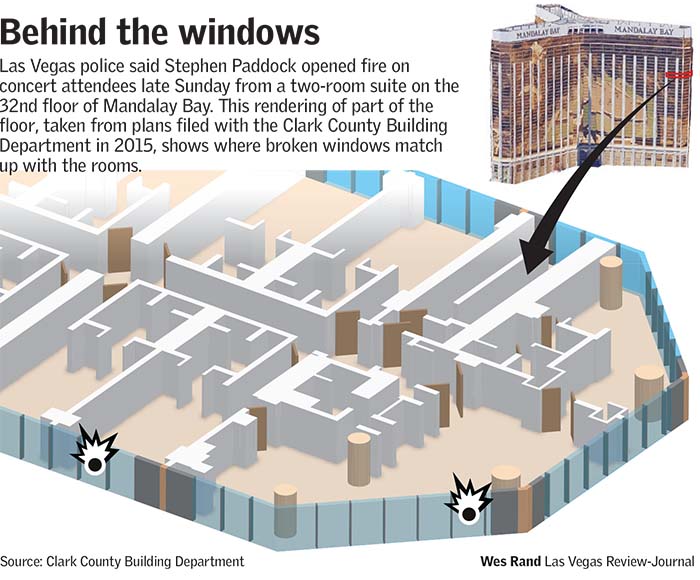 "I didn't want to let go," he said. "I'm just so glad my daughter was OK."
Many others never experienced that relief.
Suspect's Mesquite home
As the Las Vegas community hauled itself out of bed to help, collecting water and food for first responders and victims' families, authorities swarmed the shooter's Mesquite home.
Inside, they found explosives, 19 additional firearms and several thousand rounds of ammunition, the sheriff said.
Police initially asked the public to help locate Paddock's girlfriend, Marilou Danley, whom they named as a person of interest. But before dawn, law enforcement had touched base with her and ruled her out as a suspect.
As of late Monday, Paddock's motive remained a mystery.
As the sun began to set, hundreds of Las Vegas locals and tourists gathered at vigils throughout the valley to mourn, weep and share in their disbelief.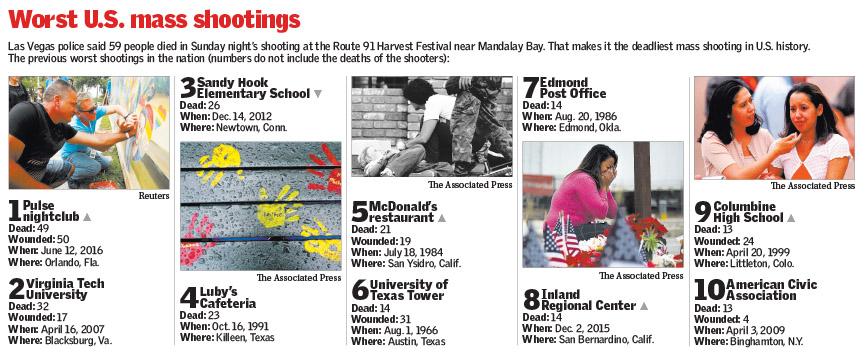 In front of Las Vegas City Hall, sorrowful singing grew into triumphant chants of "Hallelujah" and "Jesus."
Silverado High School student Ethan Dimayo stood alongside his younger brothers holding a sign that read "We Are Strong, We Are Battle Born."
"It's really inspiring to see all these people come out and pray," he said.
Tony Barber heard about the shooting Monday morning. He took his 5-year-old grandson to the vigil.
"It's important to pay homage and lend support to the city as a whole," Barber said.
In the central valley, at the International Church of Las Vegas, faith and community leaders from several different backgrounds comforted a crowd of about 150.
Many attendees sniffled between sermons and speeches from Clark County Commissioners Chris Giunchigliani and Steve Sisolak. One woman sat on the far end of a back-of-the-room bench, a stack of balled-up tissues to her right.
"I think there's great value in being with community at these times," said Wendy Kraft, 57, an involved member of the Jewish community. "I'm saddened to my core. … I feel so very helpless."
Contact Rachel Crosby at rcrosby@reviewjournal.com or 702-387-5290. Follow @rachelacrosby on Twitter. Contact Henry Brean at hbrean@reviewjournal.com or 702-383-0350. Follow @RefriedBrean on Twitter. Contact Anita Hassan at ahassan@reviewjournal.com or 702-383-4643. Follow @anitasnews on Twitter. Contact Jamie Munks at jmunks@reviewjournal.com or 702-383-0354. Follow @JamieMunksRJ on Twitter. Contact Jessie Bekker at jbekker@reviewjournal.com or 702-380-4563. Follow @jessiebekks on Twitter. Review-Journal staff writers Blake Apgar, Michael Scott Davidson, Jeff German, Rio Lacanlale, Max Michor, Wade Millward, Todd Prince, Colton Lochhead and Meghin Delaney and Mike Shoro contributed to this story.
Missing-person line
For families looking to locate missing loved ones, please call 1-866-535-5654.
MGM offers counseling, other help
MGM Resorts announced Monday morning it was making crisis counselors available to its guests and employees.
Those in need of counseling services can call 702-836-6655 or 877-967-7711.
MGM Resorts also has established a hotline for victims, family members and others directly affected by the attack to contact the company directly. Those impacted can call 702-692-2300 or toll free at 888-634-7111.
MGM Resorts cancelled all of its shows in Las Vegas on Monday and offered refunds.
Tickets purchased through the company's website or call center will be automatically reimbursed to the credit cards used for the purchases. Tickets bought with cash must be returned to any MGM Resorts ticket office by the original purchaser.
Related
At least 50 dead: Shootings surpass worst in U.S. history
Strip shooting witnesses recall hearing a steady stream of gunfire
Witness account of chaos at music festival
Man describes chaotic scene before taking 3 to hospital
What we know: Latest update on Las Vegas Strip shooting
Gunshots clear in video from scene of Las Vegas Strip shootings
Social media reports from shooting on Las Vegas Strip