Passenger yelling 'jihad' subdued on flight from Washington, D.C.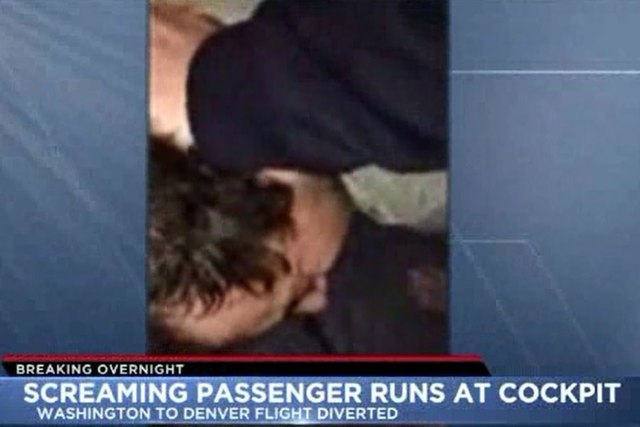 A United Airlines flight had to make a U-turn in the sky after an unruly passenger ran toward the cockpit screaming "jihad, jihad," according to a government official with direct knowledge of the incident.
There is nothing, so far, in the man's background to suggest he has a connection to terrorists, the government source said. Nor is his mental state at the time known.
Still, his words are alarming, coming at a time when the United States and its allies have been targeted by Islamist extremist groups like ISIS.
They were spoken aboard Flight 1074, after it left Washington Dulles International Airport to Denver International Airport on Monday.
The Boeing 737 plane, which was carrying 33 passengers and six crew members, turned around because the passenger "failed to comply with crew instructions," United Airlines spokesman Luke Punzenberger said.
The pilots told air traffic controllers that the passenger started acting violently but was later subdued by other passengers, according to LiveATC.net, which provides audio of air traffic control transmissions.
"He ran forward towards the cockpit, and he is being restrained by passengers," one of the pilots said. "Cockpit is secure, and we would like to return to the airport and have the authorities meet him."
A cellphone video shows the man, bruised on his face, held down by other passengers.
"Don't move," one passenger says. "You're OK. We're going to get you off this plane, buddy."
The plane landed at Dulles around 10:40 p.m. EDT, said Kimberly Gibbs, a spokeswoman for the Metropolitan Washington Airports Authority.
Airport police took the unruly passenger off the plane, and airport firefighter-EMTs transported him to a nearby hospital, according to Gibbs.
As of late Tuesday morning, the passenger had not been arrested or charged with a crime, the airport's authority spokeswoman added.
By then, the other passengers — none of whom was injured — had been rebooked on new Denver-bound flights. Some opted to take the first flight to Colorado on Tuesday, while others chose to leave later, according to Punzenberger, the United spokesman.