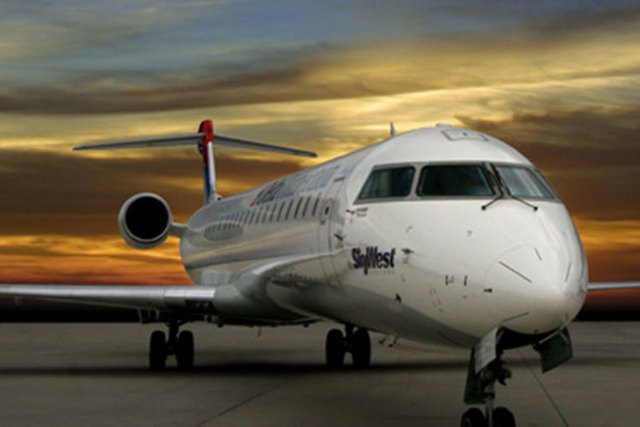 NEW YORK — A SkyWest Airlines flight made an emergency landing on Wednesday in Buffalo, New York, after a passenger lost consciousness, the airline said.
Flight 5622, a United Airlines Express flight operated by SkyWest and bound for Hartford, Connecticut, landed safely at Buffalo International Airport, SkyWest said on Twitter.
SkyWest said earlier media reports that a cabin door had opened and that several passengers lost consciousness were not true. It also said there was no indication of a pressurization issue, which also had been reported.
"It was a passenger illness. A passenger lost consciousness," SkyWest spokeswoman Marissa Snow said.
The passenger was examined and released by medics on the ground, she said.
The plane was carrying 75 other passengers who also were evaluated and released after landing, SkyWest said on Twitter.
The Federal Aviation Administration said earlier Wednesday that the crew on the Embraer aircraft had reported a pressurization problem and declared an emergency. The agency later amended its statement to omit mention of the pressurization problem.
The flight departed from Chicago's O'Hare International Airport and was heading to Bradley International Airport, the FAA said.
"We want to understand the circumstances and what SkyWest knows before we decide what, if any, action we would take," said Kelly Nantel, spokeswoman for the National Transportation Safety Board.
SkyWest operates more than 1,700 flights daily in partnerships with United Continental Holdings Inc, Delta Air Lines Inc , American Airlines Group Inc and Alaska Air Group Inc , according to its website.