Son, dad who disagree about Trump running for same House seat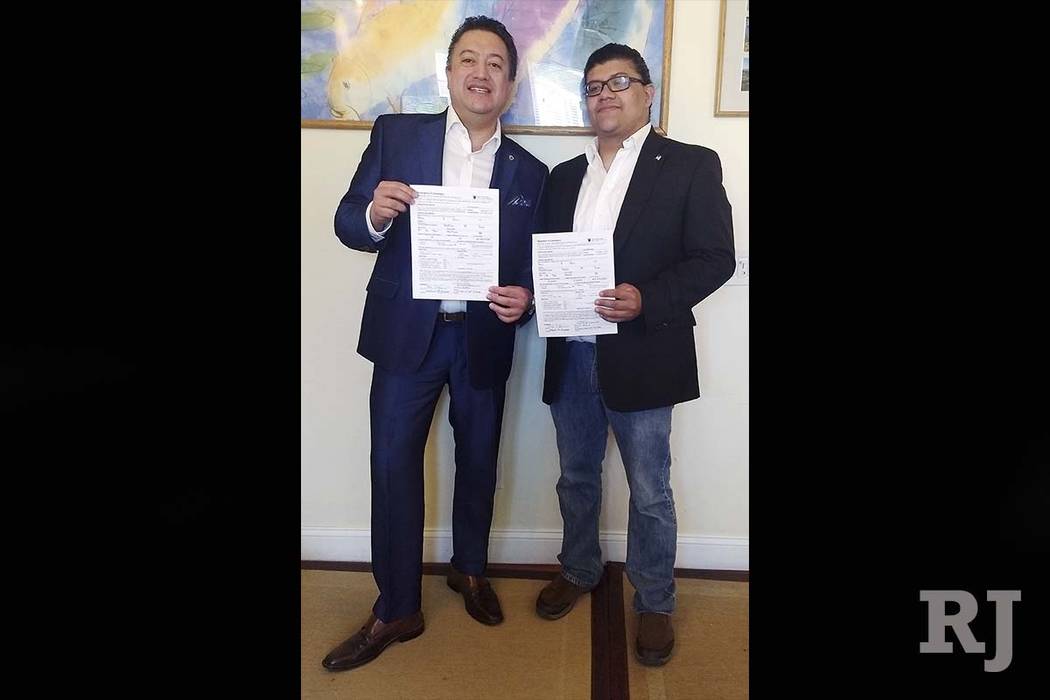 PROVIDENCE, R.I. — A father and son in Rhode Island who disagree about President Donald Trump are running for the same office, one as a Republican, the other as an independent.
David Quiroa Sr. and David Quiroa Jr. both filed Tuesday to run for a state House seat currently held by a Democrat. Both live at the same Newport address.
The younger Quiroa says he and his father frequently argue about Trump. The 22-year-old son voted for Hillary Clinton in 2016 while his dad, who's 47, voted for Trump and still supports him.
Quiroa Jr. says when his dad told him he was thinking about running, he decided to run also because he thinks young people should be more involved in politics.
Quiroa Sr. says it would be great if his son defeats him.