Teen dies in shootout, parents found dead in another state
February 16, 2015 - 2:11 pm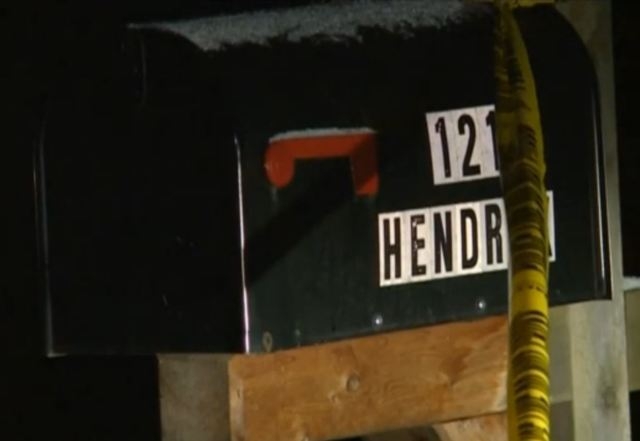 It started as a police chase after a teenager allegedly ignored a traffic stop by a Maryland state trooper.
By the time it ended, the 16-year-old suspect was dead in a shootout with officers. During an investigation into the teen's background, police found three bodies at a Kentucky address linked to him.
Authorities in both states are trying to put together a timeline of events that ended with the shootout Saturday.
How did the teen, identified as Jason C. Hendrix of Corbin, Kentucky, get from his hometown to Baltimore County?
Did he kill his mother, father and sister?
If he did so, why? And when?
And why did he head to Maryland afterward?
It started as a mundane traffic stop on Valentine's Day.
Hendrix, who was driving a Honda Pilot, failed to stop when a state trooper tried to pull him over on Interstate 95, according to the Baltimore County Police Department.
A car chase ensued, and police cornered him after he struck another vehicle at an intersection in Woodlawn, forcing him to stop.
"As officers approached the Honda Pilot, gunfire came from the vehicle, striking an officer," authorities said. "Officers then returned fire on the vehicle."
Hendrix, who was alone in the car, was shot to death. The officer injured in the shootout was treated at a local hospital and released.
"His ballistic vest stopped the round that struck him," police said.
Authorities found a "handgun and other weapons" during a search of the suspect's car.
About 500 miles away from the shootout, a grisly scene awaited.
Baltimore County detectives traced the suspect's car registration to an address in Corbin. They reached out to their counterparts there, who went to the address and found the bodies of Kevin Hendrix, his wife, Sarah, and their daughter, the local Times Tribune reported.
"Corbin police subsequently began a death investigation. … (T)hat investigation continues at this time," Baltimore County authorities said.
The Corbin Police Department declined to comment when reached by CNN early Monday, saying it only had limited information.
Police are looking at Jason Hendrix as the main suspect in the deaths of his parents and sister, according to the paper, citing a Corbin city police detective.
All three victims died of apparent gunshot wounds, Corbin police spokesman Maj. Rob Jones told the paper.