Nevada company's troubles entangle Gibbons, federal government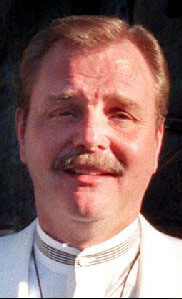 In a virtual world, all things are possible.
A brilliant programmer designs an innovative application with unlimited potential. He finds a deep-pocketed benefactor and boss who just happens to have a buddy in Congress who is also a true believer. The congressman helps convince others that the software might play a key role in the war on terror. Millions of federal research and development dollars flow and, when officials show up to see the application tested, success is just a keystroke away.
The real world is a lot messier.
Former co-workers tell federal investigators that among other things, designer Dennis Montgomery was an overbearing boss with a gambling problem. He also tried to dupe potential investors by manipulating demonstrations of technology to help drones such as the Predator find images on a battlefield, they say.
When things started to sour, Warren Trepp, a multimillionaire with an influential friend, sued his former employee Montgomery, who responded in kind. Jim Gibbons left Congress for a successful 2006 campaign for Nevada governor — financed in part by $100,000 from Trepp or his companies — but was sullied by bribery allegations and other equally curious situations.
At the center of this real-world story, however, is the software and its lofty national security promises.
Software that didn't work.
ALLEGATIONS OF DECEPTION
Warren Trepp and Dennis Montgomery could not have been more different. Trepp earned his fortune as a well-known trader with connections to Michael Milken, the junk bond king turned philanthropist who pleaded guilty to securities fraud after a massive insider trading scandal erupted in the 1980s. At the time, Trepp was Milken's chief trader in Beverly Hills for Drexel Burnham Lambert.
Trepp was never criminally charged in the financial scandal, but did contribute $19 million to a settlement stemming from the bond market collapse.
Montgomery, a tech-savvy, self-described scientist, was born in Mena, Ark., about 100 miles west of Little Rock. He attended Grossmont College in El Cajon, Calif., in the early 1970s and studied to be a biomedical technician.
Trepp and Montgomery, now in their late-50s, met through a mutual friend in the late 1990s after Trepp had moved to Incline Village, a wealthy enclave on the north shore of Lake Tahoe.
Trepp was interested in Montgomery's compression technology, which could shrink large amounts of data for better storage and sharing. Montgomery set up a demonstration for Trepp, using the software to highlight images in the 1939 black-and-white movie "Gunga Din."
At the time of Montgomery's demonstration, Hollywood applications for the software appeared promising. By highlighting images in old films, film editors could scan movies to remove props like cigarettes or more easily colorize the entire film.
Trepp, during one court hearing, described how Montgomery had dazzled him with the "Gunga Din" demo: "Basically, in front of me, (Montgomery) showed me how he could colorize it by identifying a jacket on a person running up a valley."
In 1998, the two men formed a Reno-based company that would become eTreppid. Trepp put up a substantial amount of the capital, and Montgomery ran the day-to-day operations as chief technical officer, getting $1.3 million for his software and 50 percent ownership.
It took four years, but eTreppid received its first big contract in 2002 from General Electric, which planned to use the company's video compression technology in GE's security and surveillance division for the gaming industry.
The military soon became intrigued, and a bigger payday was coming.
Battlefield applications had as much potential as any Hollywood use, if not more so. For instance, soldiers using the software could view footage from a battlefield to locate improvised explosive devices or even wanted fugitives.
In 2003, eTreppid gave demonstrations to the military in Nevada and Washington, D.C., and the U.S. Special Operations Command at Fort Bragg, N.C., awarded the firm a contract to develop its automatic target recognition software.
In July 2004, Gibbons, then a congressman, announced that eTreppid had been awarded a $3 million contract for the product. That same year, the Special Operations Command revealed it had granted eTreppid a no-bid contract with a potential maximum value of $30 million.
The military was buying the software "to test," to see if it would work.
From the outside, it appeared eTreppid's star was ascending. But for Montgomery, another story was unfolding.
Some in the company doubted his abilities; his reach exceeded his grasp, they said. He had personal problems, financial problems.
And, according to court records, ethical problems.
During software demos, Montgomery ordered employees to manipulate exhibitions in front of potential investors, two employees claimed. During these demonstrations, the software appeared to identify targets independently, but in essence there was a man behind the curtain.
An eTreppid designer, Jesse Anderson, told federal agents that Montgomery instructed him to monitor a remote computer screen displaying the same images being watched by investors. Anderson was to hit the "A" key on his keyboard whenever a specific target, in this case a bazooka, came into view.
The investors never knew what was going on, Anderson said.
He told federal agents that he repeated this during 40 demonstrations, according to an investigative report by the U.S. Air Force. Anderson said he finally balked in the fall of 2005 when he learned officials from the Department of Homeland Security were coming to check out the software.
Anderson no longer works for eTreppid, and declined comment for this story.
Another eTreppid employee, James Bauder, gave investigators a similar account. He said that during the summer of 2003, Montgomery called him into an office and told him to shut the door and close the blinds.
In this room, out of view of clients, Montgomery instructed Bauder to hit a "space bar" on a keyboard whenever Bauder heard a tone on his phone, the report states. Montgomery then went into a field behind the company headquarters for the demonstration, holding a bazooka while the clients sat in a warehouse watching a laptop computer.
With a camera trained on the bazooka, Montgomery sent Bauder a cell phone tone, and Bauder hit the space bar, the report states.
Bauder told investigators that he was unsure what hitting the space bar did, but he believed it highlighted the bazooka in the laptop display. He said he thought Montgomery was using "trickery" during the demonstration.
Bauder said he knew better than to inquire about it because "if you questioned (Montgomery) you were eventually fired," the report states.
Bauder no longer works for eTreppid, and did not return phone messages left at his home.
Authorities said Trepp had no knowledge of the demonstrations.
Montgomery would not comment for this story, and Ellyn Garofalo, one of his attorneys, wouldn't discuss the matter in detail.
"I would be very careful because something said in a (court) filing is not necessarily true," she cautioned. "I would suggest you check your facts."
CONCERNS AND INVESTIGATIONS
Anderson and Bauder weren't the only eTreppid employees with concerns about Montgomery.
Sloan Venables, a computer security officer for eTreppid, had known Montgomery since 1999 and, according to the federal report, called him "nuts and a compulsive liar."
Venables told investigators that Montgomery's boasts of his technical know-how went beyond his abilities. This was reinforced when he discovered Montgomery's work station didn't even have the necessary applications installed to develop source codes, the report said. And Trepp himself accused Montgomery of owing more than $300,000 to various casinos.
The breaking point came in late 2005, when Montgomery is alleged to have stolen "source codes" from eTreppid.
The codes — the written computer programming language that makes up software commonly stored as text files in databases — were the backbone of the technology. Without the source code, software production ceased. As a result, Trepp stated in court papers, the company lost $6,000 to $10,000 a day in wages and other costs.
Montgomery was fired effective Jan. 20, 2006, and his alleged theft sparked dueling lawsuits over the software's ownership. For more than two years, Trepp and Montgomery lobbed grenades in court papers, each claiming to be the rightful owner.
And because the software was being tested for the military, the federal government entered the fray. In February 2006, the FBI opened an economic espionage and theft of intellectual property investigation.
The U.S. Air Force office of Special Investigations also joined in. Special agents interviewed current and former eTreppid employees and delved into Montgomery's life.
In March 2006, FBI agents served a search warrant on Montgomery's house in Reno. During that search, Montgomery berated agents and became "visibly upset" because he feared the FBI would trash his house and look at personal items, according to a statement by FBI agent Mike West filed in federal court.
At one point during the search, agents told Montgomery he wouldn't be allowed to go inside the house because he was disruptive. His attorney, Eric Pulver, who was present during the search, told agents they were being "very courteous" to Montgomery, according to West's statement.
Among the items seized were computer discs, an HP laptop and more than 500 tablets of prescription drugs from India, found in a shoebox. The drugs included Valium, muscle relaxants and sleep aids, and, according to the search warrant results, Montgomery didn't have a prescription for them.
DISPUTE ENTANGLES GIBBONS
The legal dispute between Trepp and Montgomery quickly enveloped one of Nevada's top officials. In November 2006, during the heated gubernatorial election, the Wall Street Journal published a front-page story suggesting Gibbons inappropriately steered millions in federal contracts to eTreppid.
As a member of the House Intelligence and Armed Services committees, Gibbons helped company staff meet military officials in Washington, D.C., and Reno. Gibbons' and Trepp's friendship spans two decades, from a fundraiser both attended.
While the company wanted federal money, Gibbons said he wanted the best technology to fight the war on terror and to bring high-paying technology jobs to Nevada. Sen. Harry Reid, D-Nev., and former Republican Rep. Jon Porter, R-Nev., also sought funding for eTreppid.
In 2005, Trepp had hosted Gibbons, his wife Dawn and their high school-aged son Jimmy on a star-studded, weeklong Caribbean cruise that included actor Patrick Swayze.
Montgomery's lawsuit accused Trepp of giving Gibbons casino chips and a suitcase with $100,000 in it during the cruise.
Montgomery also accused Gibbons of influencing then-Nevada U.S. Attorney Daniel Bogden to authorize the raid on Montgomery's house.
Those and other allegations sparked a U.S. Justice Department investigation that would distract Gibbons for much of his first year as governor. He hired high-profile white-collar lawyer Abbe Lowell to represent him.
Gibbons eventually spent more than $250,000 in legal fees in 2007 fighting this case and others, including accusations that he assaulted a woman, Chrissy Mazzeo, in a Las Vegas parking garage.
Last year, the Justice Department cleared Gibbons of any wrongdoing involving eTreppid. Police did not bring charges on Mazzeo's allegations, and she has since filed a civil suit.
Gibbons declined comment on whether he regretted helping eTreppid obtain military contracts. He said through a spokesman only that the matter is a civil dispute between Montgomery and Trepp.
The FBI raid on Montgomery's home drew criticism from a federal magistrate, who said it was performed in "callous disregard" of his Fourth Amendment rights, and that the agency had become an "unwitting pawn" in the civil lawsuit. The FBI disagreed, and agent West recently said the investigation was thorough and objective.
Montgomery was not charged and, despite the rancor, the three-year civil war ended quietly.
In September 2008, eTreppid and Montgomery's new employer, Blxware LLC in Bellevue, Wash., announced a confidential settlement regarding the software. Under the agreement, Blxware gained ownership of the technology but would pay eTreppid a percentage of some sales. Blxware's owner, Edra Blixseth, is co-owner of the Yellowstone Club, a resort for the ultra-rich in Montana.
A portion of the settlement for Trepp was compensation for "certain allegations made against Trepp in print and electronic media," according to the announcement. And Trepp said he was pleased with the outcome.
Stephen Peek, an attorney representing Trepp, said the company still believes in the software and that demonstration manipulation "only involved one small test."
Peek said Montgomery wasn't its sole architect: "There were other mathematicians and other developers who worked on developing and writing it. We always wanted our source code and believed in the source code."
Montgomery, now chief scientist for Blxware, is enthusiastic about the technology's future: "With this matter resolved, the media compression solution we provide can now reach its full value potential across a number of industry segments."
If that's the case, then the future will have to be different than the past.
Ken McGraw, a spokesman for U.S. Special Operations Command, said after the government awarded the contract "to test," the results were less than stellar.
"It had multiple parts," McGraw said in an interview. "But only one part worked."
And Capt. Wes Tice, another Special Operations Command official, said in an e-mail that the software "did not function the way it was supposed to."
McGraw said recently that the military contract with eTreppid expired Feb. 12, 2009, and will not be renewed. In all, the company received $9.6 million.
A General Electric spokeswoman, Michelle May, said her company hadn't used the software for some time, and had entered into an agreement with a different firm.
May said GE was looking for a "more capable" product.
Contact reporter David Kihara at dkihara @reviewjournal.com or 702-380-1039.
ETREPPID TIMELINE
1996: Businessman Warren Trepp and software developer Dennis Montgomery meet.
1998: Trepp and Montgomery form eTreppid.
Aug. 19, 2002: General Electric announces agreement with eTreppid to use its video compression technology.
Feb. 13, 2004: Department of Defense announces eTreppid wins a no-bid contract with the U.S. Special Operations Command for a potential maximum value of $30 million.
June 22, 2004: Jim Gibbons, as congressman, announces the federal government will pay eTreppid $3 million for compression and target recognition software through the fiscal year 2005 Department of Defense appropriations bill.
May 2005: Gibbons, his wife Dawn, and their son take a week long Caribbean cruise hosted by Trepp.
Jan. 19, 2006: eTreppid sues Montgomery in the 2nd Judicial District Court of Nevada, alleging he stole source codes for the software.
Jan. 20, 2006: eTreppid fires Montgomery.
Jan. 31, 2006: Montgomery countersues Trepp in federal court alleging copyright infringement.
February 2006: FBI opens economic espionage and theft of intellectual property investigation.
March 2006: FBI raids Montgomery's Reno house and storage facilities looking for source codes.
Nov. 1, 2006: Wall Street Journal publishes front-page story detailing Gibbons' relationship with Trepp.
Nov. 7, 2006: Gibbons is elected governor of Nevada.
Feb. 15, 2007: FBI probe into whether Gibbons steered contracts improperly to Trepp revealed; governor denies wrongdoing.
Sept. 23, 2008: eTreppid and Montgomery announce settlement over federal software suit.
Nov. 3, 2008: Gibbons cleared in FBI probe; Department of Justice closes investigation into whether Gibbons took unreported gifts from Trepp in exchange for federal contracts.
Feb. 12, 2009: U.S. Special Operations Command contract with eTreppid expires. The federal government chooses not to renew the contract.
LAS VEGAS REVIEW-JOURNAL