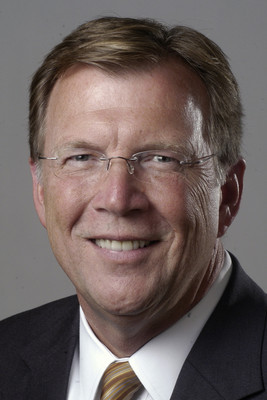 WASHINGTON — Nevada lawmakers are proving to be a tough sell for the Bush administration as it tries to persuade Congress to pass a $700 billion financial bailout plan.
Like many in the rank-and-file, Nevada's representatives were balking Tuesday over the rescue plan the administration wants passed by the end of this week.
Even several Republicans said the administration has lost credibility in responding to the financial crisis, which was rooted in the subprime mortgage meltdown but has spread into a global calamity.
"I think the administration should have known" of the fragile state of financial houses whose portfolios were filled with risky investments, said Rep. Jon Porter, R-Nev.
Porter was reluctant to discuss specifics of the Bush plan for the government to buy bad loans and clear them off the books of struggling institutions. He said he thought that Congress will end up voting on something different after talks.
"I think we are going to see multiple solutions," he said. "What is key is that we take decisive action. I am not opposed to doing what we can to help out, but I am not convinced that (a $700 billion cost) is an accurate number."
In Las Vegas, state Sen. Dina Titus, Porter's Democratic opponent in his re-election bid, said the bailout plan is too broad. "We need to have more checks and balances in there," she said.
Titus said if she were in Congress, she would not support the package unless it included limits on CEO salaries, transparency provisions for the financial institutions involved and some way of ensuring that help goes to regular people who are suffering.
"We have to act fast; we can't wait six months," she said. "But I think we can take six days" to make sure it's done right.
Porter said he supports limiting CEO salaries as part of any rescue and relief for families in foreclosure.
Rep. Dean Heller, R-Nev., sits on the House Financial Services Committee, which was preparing to hear testimony today from the plan's architects, Treasury Secretary Henry Paulson and Federal Reserve Chairman Ben Bernancke.
Heller questioned whether the proposed rescue will work or is even advisable. Paulson has told Congress the bailout will settle jittery markets. But, Heller said, "I am not convinced."
The session will not be the first time that Bush officials have gone before the committee seeking support for a bailout. The first request was Bear Stearns in the spring, then Fannie Mae and Freddie Mac over the summer and then insurance giant AIG.
"A lot of us stepped up," Heller said. "But it is just one after another. Every time we are told that we have controlled the problem, but then we hear two weeks later that this is getting bigger."
Many lawmakers have said they are getting calls from constituents such as the one Heller described, a roofer who is out of a job and has seen his pension drop 25 percent in six months.
"And now you are asking me to bail out Wall Street?" the roofer told Heller. "I am feeling pain today. What pain is Wall Street going to feel?"
Sen. John Ensign, R-Nev., spent Monday in New York City consulting financial executives.
"The one thing that was stressed to me is that something — the vast majority of people think — something has to be done," Ensign said. "But doing the wrong thing could be disastrous as well. So it's tough."
Ensign said he was concerned the bailout plan does not go far enough to protect taxpayers, a refrain also heard this week from Democrats led by Sen. Harry Reid of Nevada, the Senate majority leader.
"I am not prepared at this point to vote for it," said Rep. Shelley Berkley, D-Nev. She called for a commission to be given oversight over how the rescue is carried out. Also, any bill must allow bankruptcy judges to modify troubled mortgages.
"We need to have assurance there are going to be serious controls in place and that the taxpayers will be protected," Berkley said.
"Members of Congress on both sides of the aisle — even advocates of deregulation — are putting the brakes on this one," Berkley said.
Review-Journal writer Molly Ball contributed to this report.