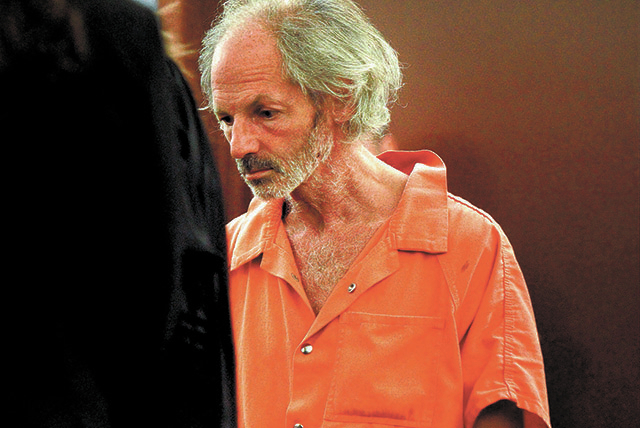 A year ago, Las Vegas City Councilman Stavros Anthony read about Kenneth Epstein in the Review-Journal and went to the man's home in Sun City Summerlin.
Anthony can still recall the smell that wafted out of the duplex at 9517 Gold Bank Drive when Epstein opened the door.
Inside, the councilman, a former police officer, saw the worst case of hoarding ever seen in the Las Vegas Valley, the lowest standard by which future hoarders will be judged.
Stuff was piled up so high that Epstein had left only a space 12 to 15 inches high allowing him to move across the house by crawling. Dead cats and rotten food contributed to the foul smell.
"I can still smell it; it was that bad.The visuals, I'll never forget," said the Ward 4 councilman who represents the area.
Anthony and other city officials, responding to my Sept. 29 column, took actions the neighbors had sought for years. Officials declared the house a health nuisance and cleaned it up, working with Epstein, allowing him to save what he considered treasures. Fifty-five cats were found in the 1,300-square-foot duplex, some dead, some alive, some so sick they were euthanized.
In October, Epstein was arrested for his own protection after a gun was located in the home. In November, he pleaded guilty to five misdemeanors. An animal cruelty charge was dismissed.
His plea memo outlined all the things he had to do unless he wanted to go to jail, but the goal was less to punish him than to get him help for his mental disorder, the compulsion to hoard.
Epstein received a suspended sentence from Las Vegas Municipal Judge Bert Brown after pleading no contest to failing to register his gun, failing to have a cat fancier's license in order to have more than three cats in the city, violating the fire code and two counts of public nuisance.
Today, the house stands empty. The neighborhood has returned to its peaceful existence, catering to senior citizens. Robert Michael, who first contacted me, said the neighbors feel safe again, pleased that a hoarder is not going through their garbage and taking things home.
Epstein, 56, has had mixed success.
He started therapy on a voluntary basis, first in a facility where he lived with others.
After he left the facility, he was living alone in an apartment until around June, when he was evicted for hoarding, according to Anthony. "He was hoarding, pretty bad. It was floor to ceiling. Then he met a couple and he moved into a house with them for the last few months, and apparently everything is fine. He's not hoarding."
However, the city received information he had stopped going to therapy after six or seven months.
"He says he's been going but can't give us details of where he is going," Anthony said.
He got a cat, even though Brown had ordered he not have any pets without the judge's permission. The judge also required that he not hoard and insisted he go to therapy.
Anthony said it's likely Epstein will appear in court in a few weeks to sort it out and to see what the judge wants to do. The suspended sentence was for 358 days, supposedly the incentive for him to follow the court order.
"We are going to try to get him back on track," Anthony said. "He is not hoarding now and his attorney is working with us."
Epstein's attorney, Kristina Wildeveld, refused to return repeated calls last week, after initially saying Epstein was doing fine when she spoke with him three months previously.
He hasn't paid the $123,925 he owes the city for cleaning up the filthy home filled with 44 tons of stuff including two dishwashers, two stoves and six refrigerators.
Anthony doubts the city will get repaid the cleaning costs unless the house is sold. Will the city foreclose? The councilman doubts that. "There's no reason now to put the strong arm on Mr. Epstein."
Liens have been filed by the City of Las Vegas, the Sun City Summerlin Community Association, the Eagle Valley Drive Homeowners Association and the Las Vegas Valley Water District.
"From what I can see, when he's by himself, he falls back into this hoarding. It seems like when he's with someone, he kind of does OK," Anthony said. "It helps that he's with someone else who won't tolerate that type of situation."
Epstein's problem in Sun City Summerlin escalated after his mother died. His family said he has hoarded for about 30 years.
"My goal was to get him therapy," Anthony said. "I knew going in that getting him help was going to be difficult, but we were going to try anyway. He tried, but for some reason he went back to hoarding."
Epstein slipped up, but he's apparently trying again. He can't be written off as one of those hoarders who can't stop. He's not a failure at this point.
Maybe there's hope for him after all. Or maybe he'll battle his demons from a jail cell.
Jane Ann Morrison's column appears Monday, Thursday and Saturday. Email her at Jane@reviewjournal.com or call 702-383-0275.